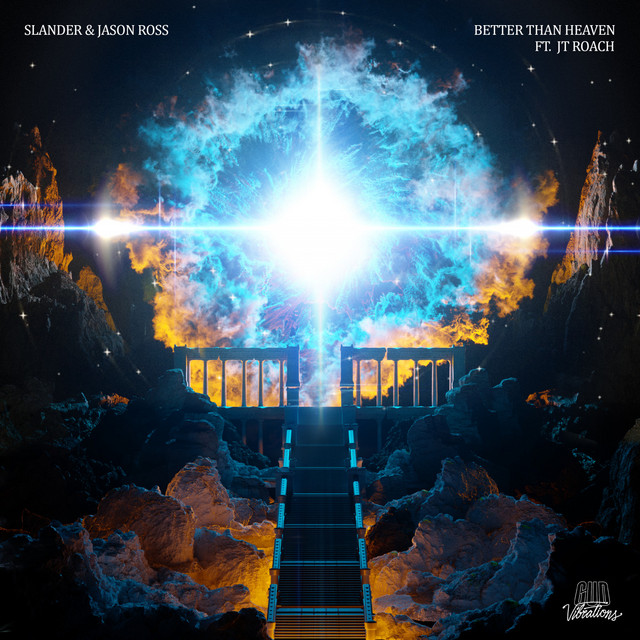 This is one we've waited for. A collaboration long expected. SLANDER and Jason Ross have finally teamed up on a new track titled 'Better Than Heaven'. Featuring JT Roach, vocalist for Slander's mega-hit 'Potions', it was released on the 21st of May.
SLANDER And Ross Come Together
Ross, one of the hottest talents inside melodic bass, is back. This time, he finally teams up with one of the industry's favorite duos. SLANDER has been on top of the bass industry for a while know and are one of the most influential artists in the current American scene. Together, these three have created something new and something magical. Something, "better than heaven".
The track opens up with soft chords and Roach's voice. Everything is beautifully paired as the track ascends with more and more energy. Then, after a heavy riser, comes the drop. Hitting with an angelical arpeggio, the drop turns into a full on symphony. Simply beautiful. Paired with Roach's hook this is truly an amazing song.
The song, which was released through SLANDER'S label, Gud Vibrations, is magnificent. A perfect creation in which 2 similar, yet different styles, come together to give us a masterpiece.
Now might not be the time for dance music. However, one day, after we've defeated all of this, we will come back together. Stronger. United. We, as a community will one day return to our world. The world that sees no color, no race, no religion. The world that embraces nothing but love. A world, better than heaven.
Stream 'Better Than Heaven' by SLANDER and Jason Ross ft. JT. Roach below!