Lollapalooza Brasil recently experienced some major changes to its lineup for the final day of the festival, as Drake, the scheduled headliner, abruptly dropped out of the event. The festival organizers took to Instagram to announce that they would offer refunds to disappointed fans who decided not to attend the final day of the festival without Drake.
Lollapalooza Brazil
According to the statement, Drake's withdrawal was due to unforeseen circumstances, as he was missing key members of his sound and production team that were essential to his performance. The statement also revealed that Drake was disappointed and expressed his excitement to perform for his fans in Brazil, but the situation was beyond his control.
However, some fans and media outlets have speculated that Drake's attendance at a Miami party on the same day may have been the reason for his cancellation. They pointed out that Drake's private jet, which he had been using for his South American tour, took off from Bogotá on Saturday night and headed towards Miami instead of São Paulo.
It's worth noting that Drake was not the only artist who did not make their scheduled appearance at the festival, as WILLOW, Blink-182, Dominic Fike, Omar Apollo and 100 Gecs also pulled out of this year's edition.
Skrillex
Despite the last-minute change, the festival organizers managed to bring in Skrillex as the replacement headliner, who played a 90-minute set featuring some of his greatest hits and three separate edits of one of his tracks. Overall, the sudden changes caused a stir among fans and the media, but the festival still managed to deliver a memorable experience for those in attendance.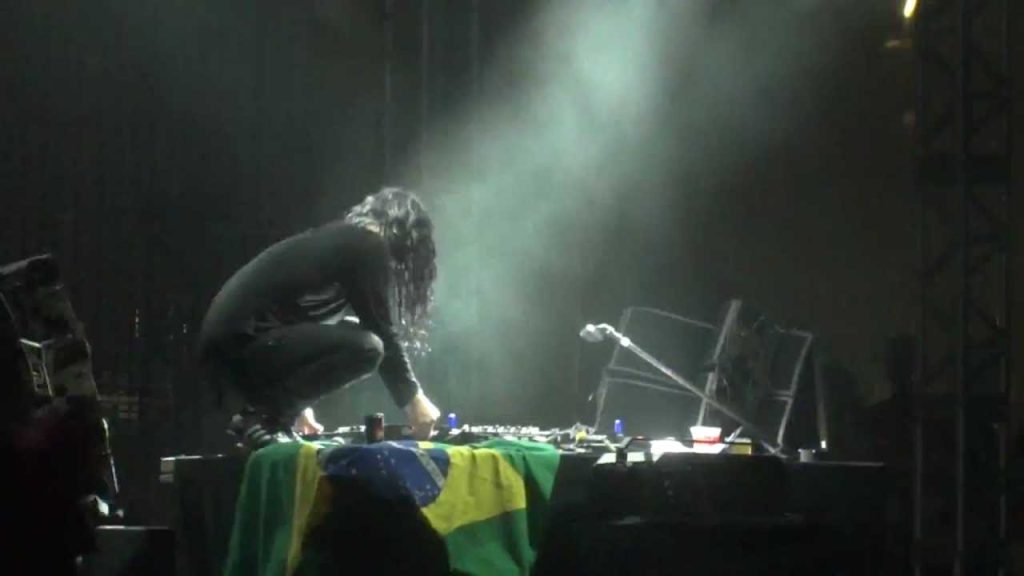 The original post from Lollapalooza Brazil can be found here. Be sure to check out Skrillex's Lollapalooza Brazil setlist on 1001Tracklist, here. I've linked his set below for your listening & viewing pleasure, enjoy!
[H/T] – Mixmag