Ultra Taiwan's lineup is here! The next edition of the popular festival unveiled its lineup today. Once again, Ultra Taiwan bets for a well-balanced mixture of big names of the mainstream scenes and names who are currently household ones inside the underground movement. This year's Ultra Taiwan edition will take place on the 16th of April.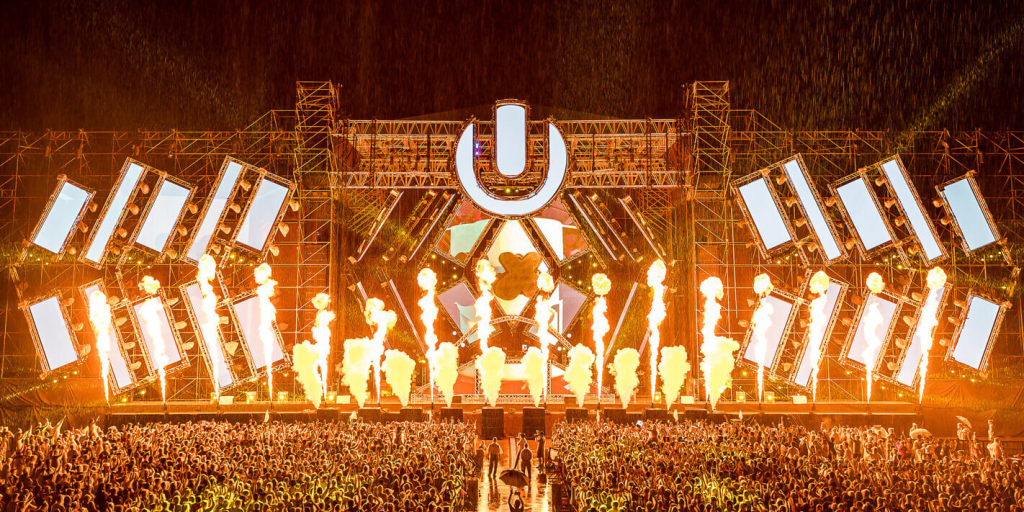 While America might've become Insomniac's territory almost in its totality, that hasn't stopped brands such as Ultra and Tomorrowland from establishing a solid fanbase all around the world with countless, smaller editions of their festival. All throughout the world, people have gathered to dance at the same stages, getting to experience, at least somehow, what the actual main festival might be like.
This is just one of the many reasons why having an international network with multiple editions of the same festival all over the world is such an intelligent marketing strategy.
Ultra Bets On Techno And EDM To Lead Its Taiwan 2023 Edition Lineup
Earlier today, Ultra Taiwan posted the first phase of its lineup. It includes its headliners, and also the two concepts that the stages of the festival are based on. Both Ultra Mainstage and Resistance, the festival's main concepts are once again present. As to the headliners, some of the most notorious names you can find in this long list of amazing headliners are Armin Van Buuren, Martin Garrix, and Kölsch. You can find the full first phase release below: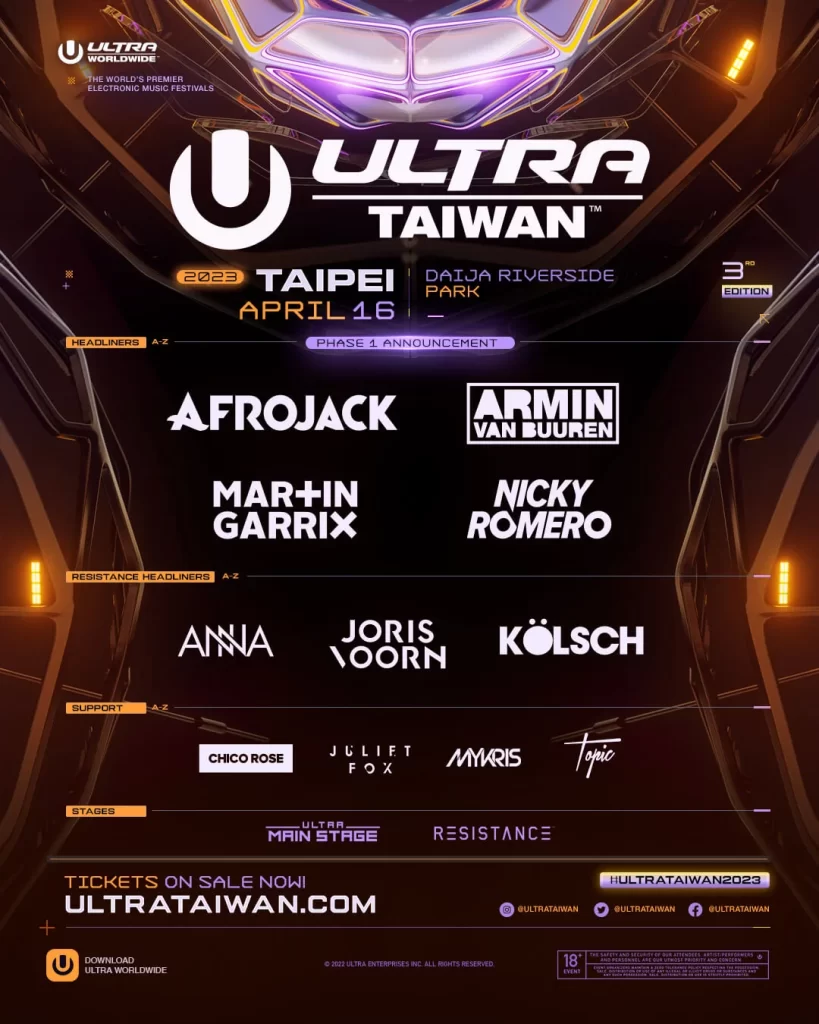 A pretty solid first phase in my opinion. While the main stage names might be somewhat repetitive, it is still a pretty good lineup, quality-wise. There is, however, a bit of room for improvement, and hopefully, we'll get it in phase 2.
What do you think of Ultra Taiwan's lineup's first phase? Do you like it? Will you be making the trip to Taiwan? If so, go get your tickets here!