The world-renowned super club Amnesia has teamed up with the peerless footwear specialists size? and globally recognized Adidas Originals for the 2023 season. This partnership aims to bring together two cultural powerhouses to create unforgettable experiences for club-goers.
As part of this partnership, size? and adidas Originals will sponsor some of the biggest events at Amnesia, including the Pyramid opening on June 11th and the closing party. Pyramid parties will feature headliners such as Caribou, Bonobo (DJ Set), Ricardo Villabolos, Nina Kraviz, Raresh, Richie Hawin, and more. They will also sponsor the all-inclusive party HE.SHE.THEY. with several exciting activations throughout the season. 
For each of these special collaborative events, size? and adidas Originals will take things to a whole new level with unique video mapping on the Amnesia entrance wall, special bus wraps, and plenty more across the season.
Do Not Sleep
The partnership will commence with the Do Not Sleep event on June 7th, featuring Jackmaster and Sidney Charles b2b Yaya, Manchester's favorite trio, Mason Collective.
Tickets: €35 +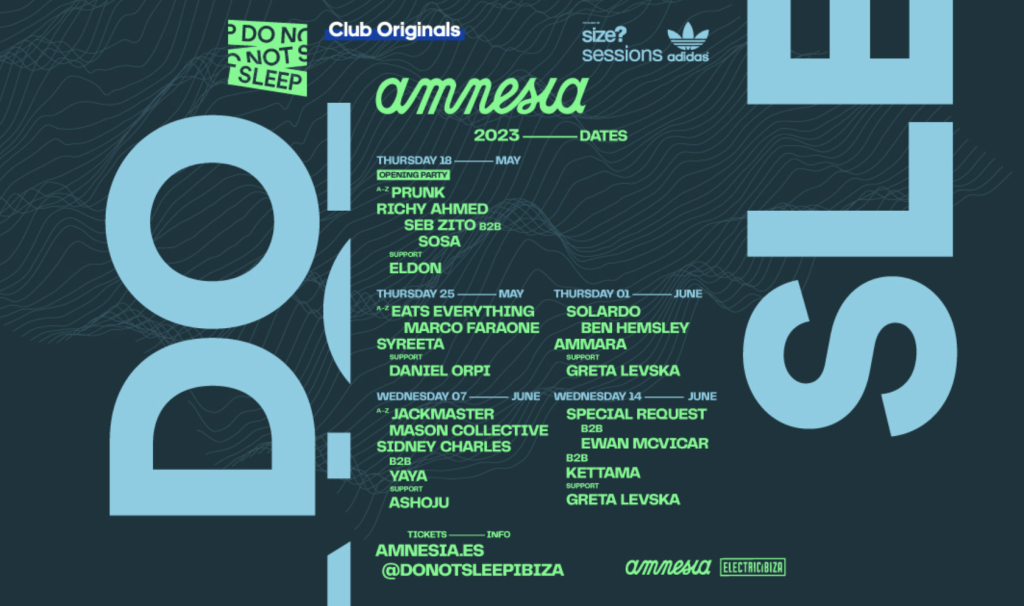 Pyramid Opening
The Pyramid opening on June 11th will feature a special three-way back-to-back between Ricard Villalobos, Raresh, and Franco Cinelli on the Terraza, alongside Nima Gorji and Cuartero. The Main Room will welcome Andres Campo, Deborah De Luca, Kobosil, and Luca Donzelli.
Tickets: €55 +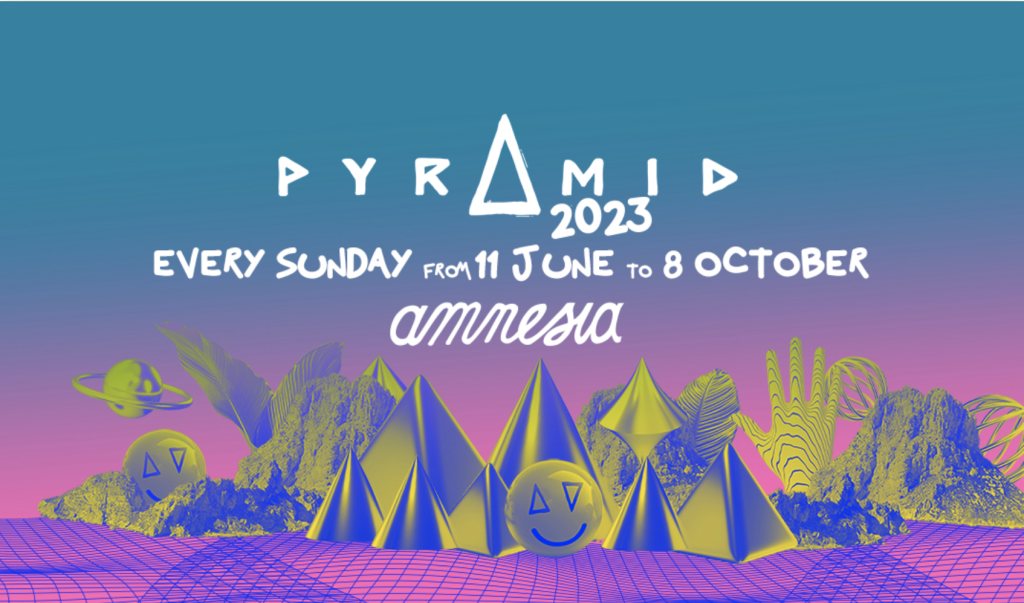 The partnership between size? and adidas Originals with Amnesia Ibiza is truly a coming together of some mighty forces in the worlds of music and fashion. We can expect the 2023 season to be a season of unforgettable experiences.
Size? shared their excitement about the partnership, saying "With the summer season upon us, we're excited to announce our partnership with iconic super club Amnesia for the full season in Ibiza. Here at size?, we are incredibly passionate about music, and we'll also be sponsoring some of the most renowned nights on the Balearic island; Pyramid, Do Not Sleep, Amnesia Present, and HE/SHE/THEY. We can't wait to see what the season has to offer."
Neil Evans, Music Director at Amnesia Ibiza, also expressed his excitement about the partnership, saying "It's a real pleasure to be working alongside two forward-thinking brands. We have been looking for a perfect brand alignment for some time, and we have a like-minded partnership for the future."