Saturday nights, beats, delicious fried chicken and an electrifying atmosphere. Sounds like a dream. Well, KFC is about to make this dream a reality by opening their first-ever nightclub in Sydney. For one night only, on October 21st, the Fried Side Club will open its doors to lucky guests, offering an unforgettable experience that combines music, food, and fun. Get ready to dance the night away to the sounds of renowned Australian DJ Luude, all while indulging in free Zinger sliders. It's an event that promises to be unlike anything you've ever experienced before.
Whether you're a fan of KFC or simply love a good party, the Fried Side Club is a night you won't want to miss. So, let's dive into all the details and find out what awaits you at this one-of-a-kind event.
The Fried Side Club Experience
First up, the dance floor. This is where the magic happens, where you can let loose and dance to the beats of DJ Luude. The dance floor will be adorned with colorful lights and visuals, creating an electrifying ambience that will keep you moving all night long.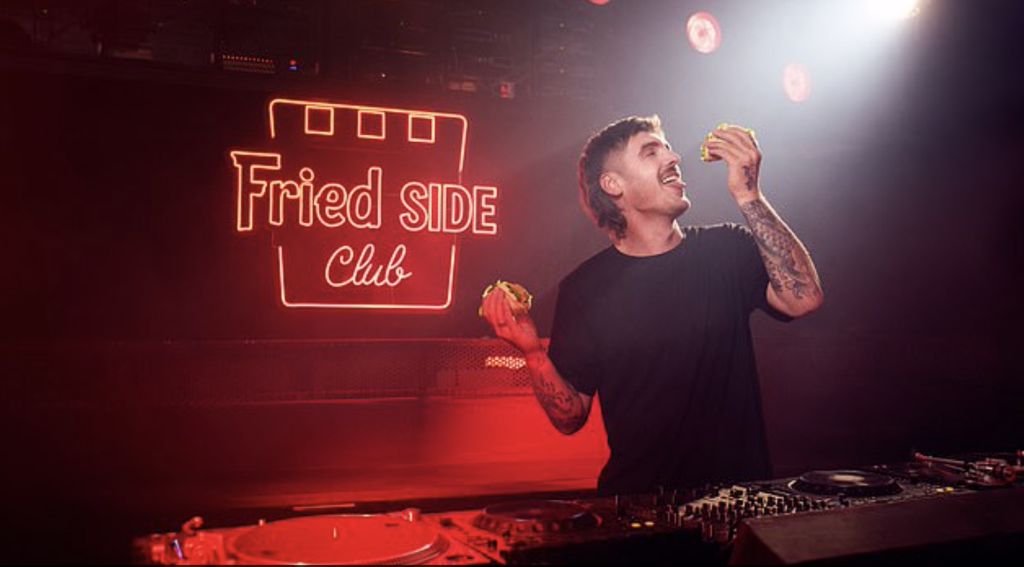 If you need a break from dancing, head over to the lounge area. Here, you can relax and recharge while enjoying the company of your friends. Kick back on plush sofas, sip on refreshing beverages, and take in the lively atmosphere around you. It's the perfect place to catch your breath before getting back on the dance floor.
No night at the Fried Side Club would be complete without indulging in some mouthwatering KFC goodness. Luckily, everyone who attends will be treated to free Zinger sliders. Sink your teeth into the crispy chicken, perfectly seasoned and sandwiched between soft buns. The combination of flavors will leave you craving more, and luckily, there will be plenty to go around.
The Sounds of DJ Luude
Born and raised in Australia, DJ Luude, whose real name is Christian Benson, discovered his passion for music at a young age. Growing up in a household where music was always playing, he developed a deep appreciation for various genres and styles. From Rock to Hip-Hop, and Classical to Jazz, he soaked up everything he could, allowing these diverse influences to shape his own sound.
One of the defining moments in DJ Luude's career came when he released his breakout single, 'Sink or Swim.' The track, with its catchy melodies and hard-hitting drops, became an instant hit, garnering millions of streams and catapulting DJ Luude into the spotlight. Fans couldn't get enough of his music, and his popularity continued to soar.
The Fried Side Club is set to be an epic night that combines the best of music, food, and fun. KFC's first-ever nightclub in Sydney will offer guests a chance to dance to the electrifying beats of DJ Luude while indulging in free Zinger sliders. With its vibrant atmosphere and unique experience, the Fried Side Club promises to be an event that will leave a lasting impression. So, mark your calendars for October 21st and get ready to party the night away at this one-of-a-kind event. Secure your tickets from Moshtix for $22.18.