Since its debut in 2019, Tomorrowland Winter made sure that March and the winter season for electronic music lovers are no longer the same. This year, the festival sprayed its magic once again on the French Alpe at Alpe d'Huez. And we were there to witness what this third edition had in store for us.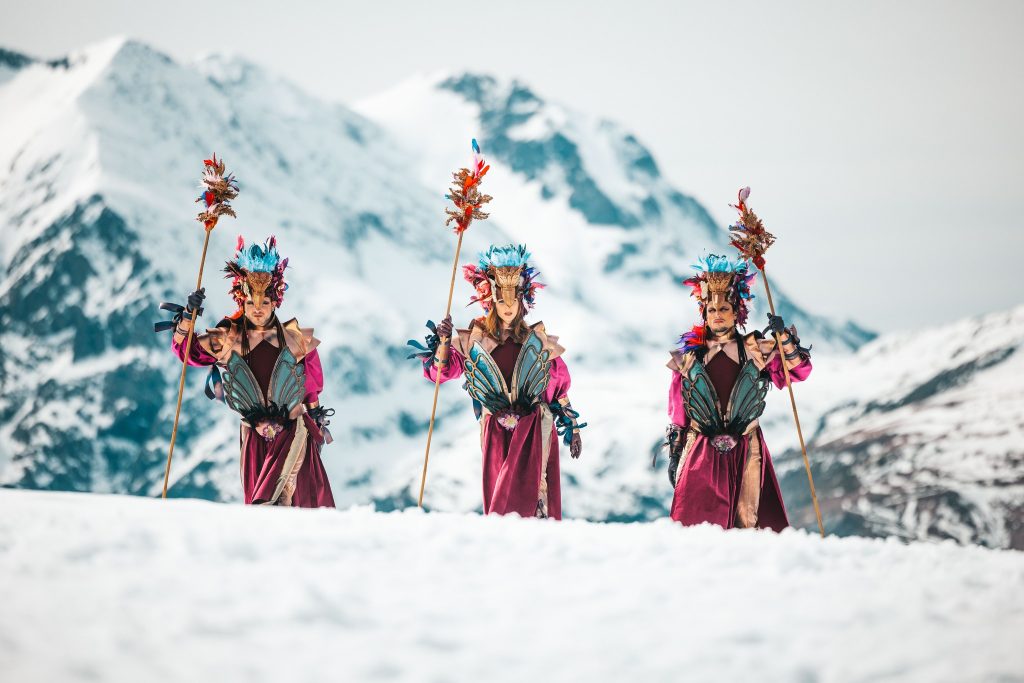 For those who are not familiar with the Winter edition of Tomorrowland, it is the Belgian festival bringing its magic to one of the best Ski resorts in Europe, Alpe d'Huez in France. The resort nicknamed the Island in the Sun, boasts 300 days of sunshine a year and is ranked among the top-rated ski resorts in the world. The entire town emerges often like an island from a soft blanket of clouds because of the good weather conditions.
So with all this at hand, you get up to 7 days of skiing, mountain activities, and the magic of a Tomorrowland Festival. Music starts at 12 pm on many stages around the resort and the last ones close at 2 am in the festival area. While that is going on, you can enjoy everything the festival and resort offer with many winter activities such as paragliding, sledding, helicopter rides, sled dogs ride, or just a tasty local meal while you enjoy the sunshine.
Tomorrowland Winter 2023 in Numbers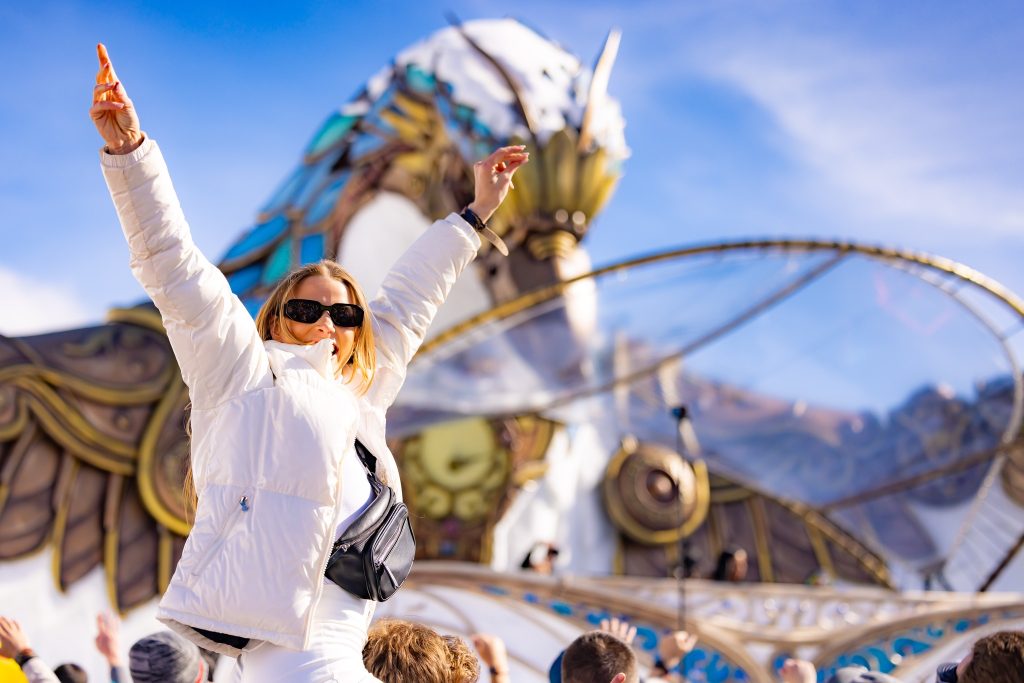 So in numbers, Tomorrowland Winter 2023 was :
7 days of magic – with another possible 4-day package and 1-day passes as well.
150+ artists
22.000 music lovers
More than 90 different nationalities
3.300m for the highest stage (10.826 ft)
250km of Ski slopes in the French Alpes
8 major stages, with 4 on the slopes, and 4 covered and heated in the festival area
If you know Tomorrowland, you know that they're always up to something, and this year was no exception. On top of the magical scenery, tight organization, and amazing vibes, many new experiences made their debut in the French Alpes. With some of them making the trip for the warmth of the Belgian summer all the way to the French Alps.
NUBES – the lunch experience in a ski lift
A brand-new lunch experience high in the mountains with cozy restaurant cabins of special ski lifts together with other festivalgoers while flying away and viewing the mountains as a delicious three-course menu is being served.
PAPILLON1860 – A magical cocktail experience
French mixologist Matthias Giroud (L'Alchimiste, Paris) and Belgian mixologist Elias Belmans (MESA, Antwerp) invite people to a live interactive one-hour cocktail experience at their bar in Papillon1860. A multisensory experience where new flavors come alive at the festival zone, next to the entrance of the Cage Stage.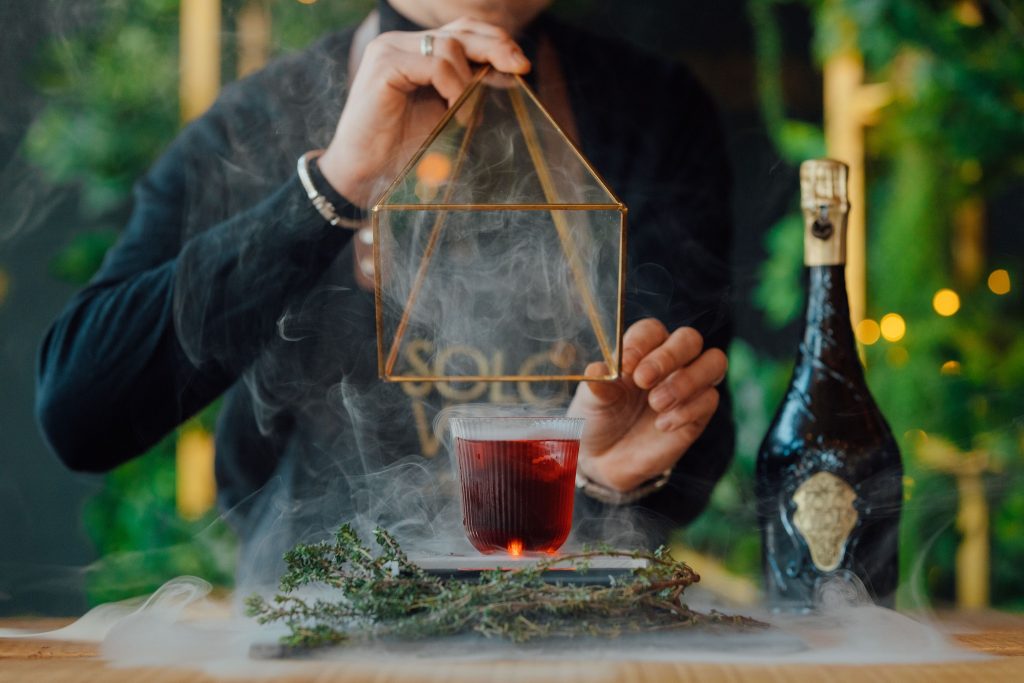 Tomorrowland Academy / Start to DJ Workshops
The Tomorrowland Academy was also at the french alps this year providing the perfect platform to scout new and young talent and giving adults the opportunity to refine their skills and network with other peers in the industry.
This year the Tomorrowland Academy hosted a series of 'Start to DJ Workshops' (no experience needed). Every day from Monday until Friday at 10:00 and 13:00, people could dive into the world of DJing during a 2-hour DJ workshop in the unique setting of the Cage Stage.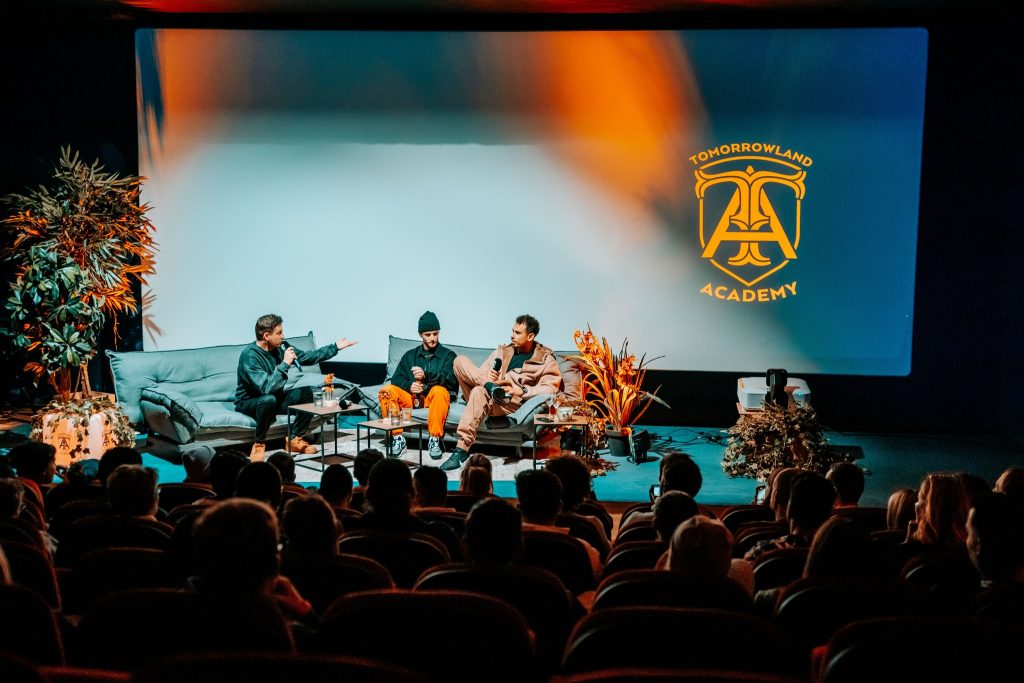 Tomorrowland Academy / Artist Sessions
Another highlight this year was Tomorrowland Academy hosting a series of exclusive 'Artist Sessions' at the festival: several artists, including Kevin de Vries, Kölsch, Afrojack, and more, talked about their careers, gave tips & tricks and insights in their production process. With this we had an insider and intimate experience with the artists, making it a truly unique upgrade compared to previous editions, all completely free. These sessions definitely inspired young and older DJs & producers.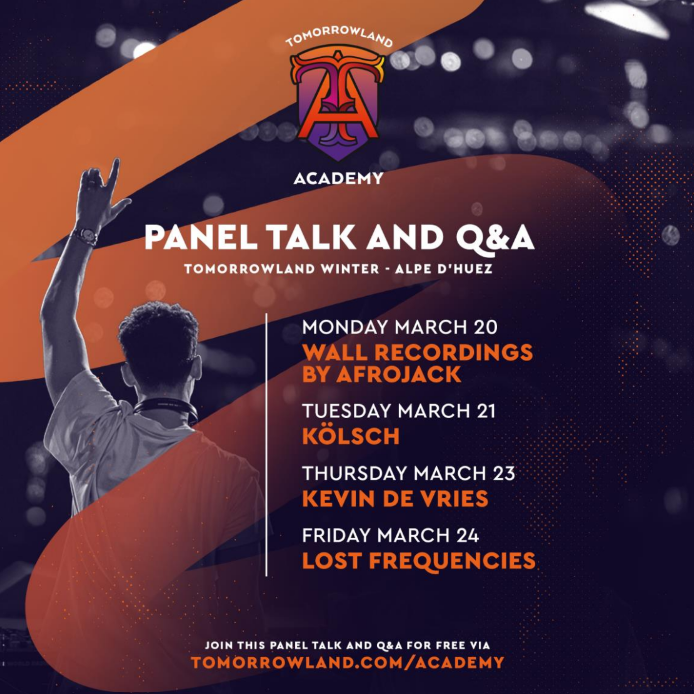 Tomorrowland Winter offered 8 major stages in total, plus some hidden more intimate stages around the resort. This year again with the sunny weather, the ones on the slopes were definitely where a lot of magic was happening. Note that all stages were accessible for non-skiers as well.
Core Stage
Core Stage moved this year from the French famous Folie Douce to the iconic Signal where a Cercle session took place in 2019. This spot overlooking the resort had some crazy acts and underground vibes during the whole week. If you're more into techno and want to dance with a view and plenty of space, this was the place to go.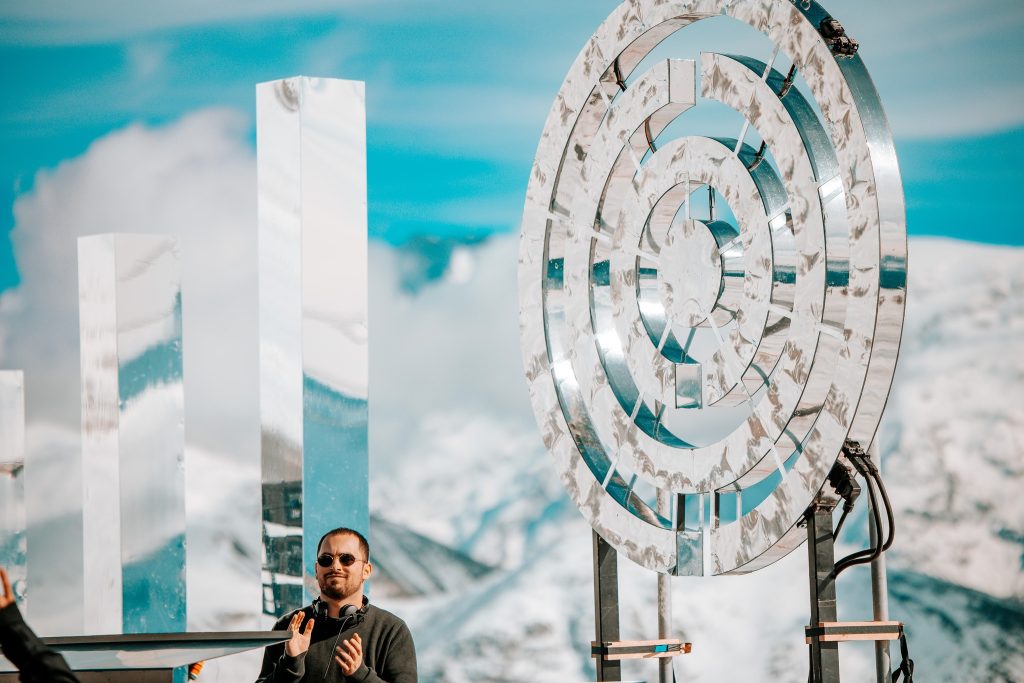 Our favorite sets here were Brazilian artist ANNA who made the perfect closing on Thursday, along with Cellini and DJ Boring who brought it home on Friday.
Forzen Lotus
This stage made the French Folie Douce its home for this edition and offered once again one of the best festival views and atmosphere one can dream of. This was definitely the place to go for the magical festival vibes, beautiful people gathered around music, and great acts. However, if you plan on seeing your favorite DJ you better head there as early as possible because the stage was at full capacity almost every day.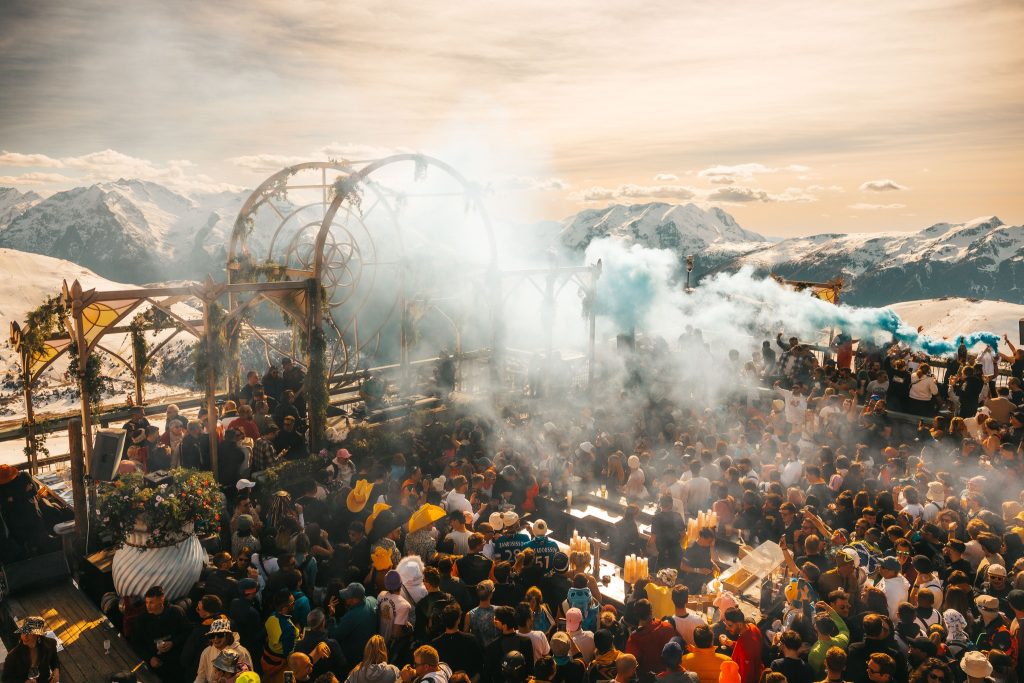 Many amazing performances took place here around the week. Our favorite ones were the ones by Kevin Devries, Meduza, and Joris Voorn who did not hold back on delivering the energy-filled set we all were there to witness. Overall, the Frozen Lotus stage offered the magic of a big festival such as Tomorrowland, as well as the intimacy and family vibe of a smaller event, the sunshine made the afternoons here perfect.
Crystal Garden
One thing is for sure when Tomorrowland arrives at a venue, it transforms it into a work of art and lifetime-memory material.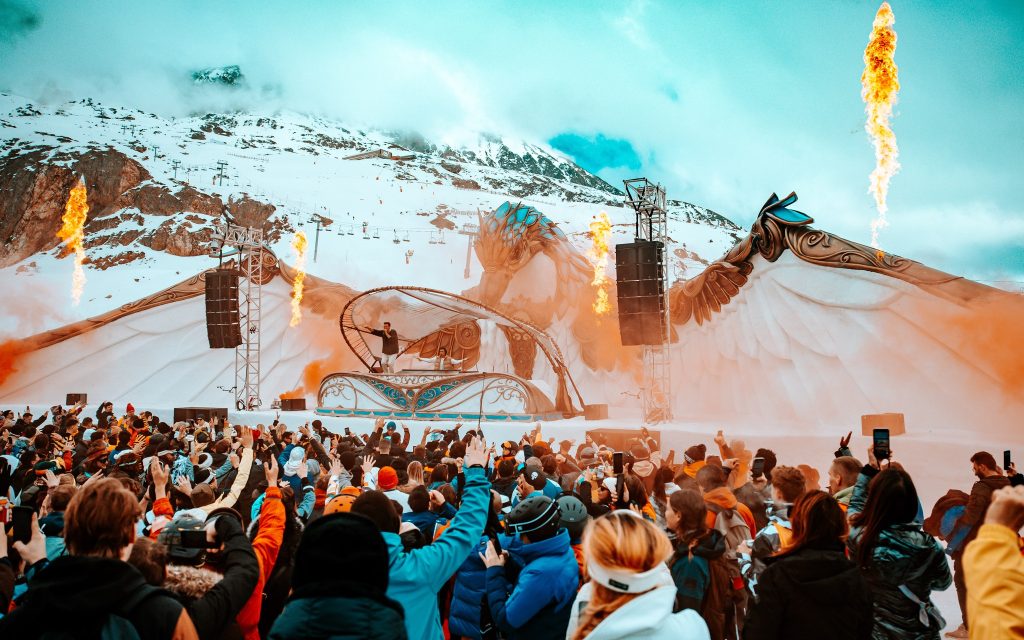 The first thing you will notice at this spot is the stage made with a combination of snow and a beautiful bird structure. This stage had a massive and really well-done upgrade from last year. The stage was bigger and even more mesmerizing. Performance-wise, here we had many headliners taking over, such as Netsky, Pretty Pink, and LaidBack Luke.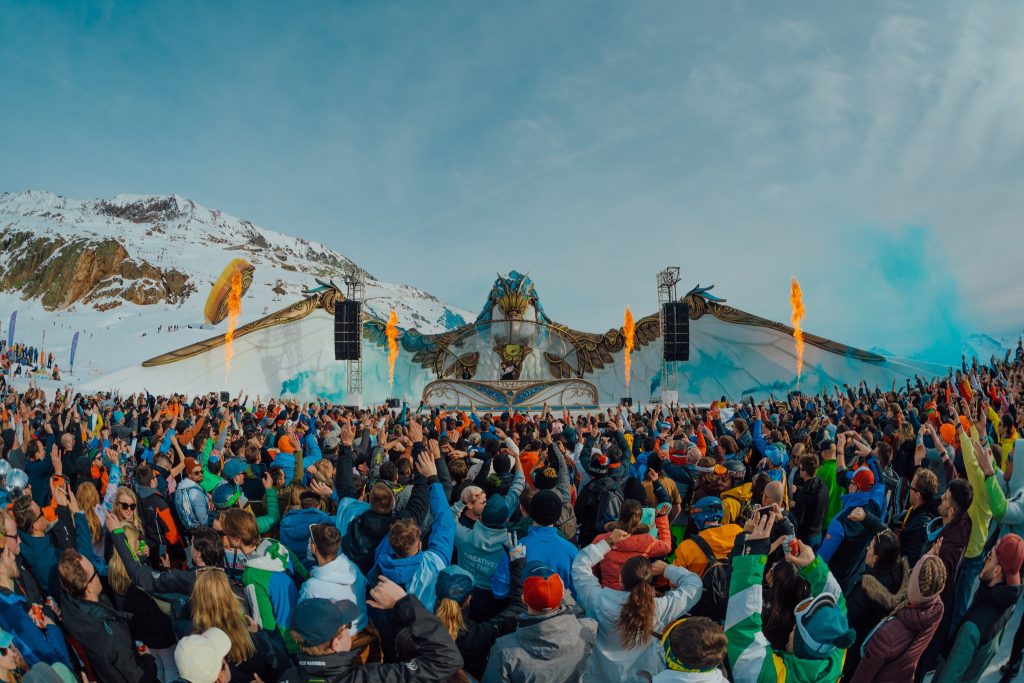 The Cage
This stage was one of the biggest of the festival, and kind of the Freedom stage's small sister. With a beautiful industrial production, you could feel a more underground vibe here.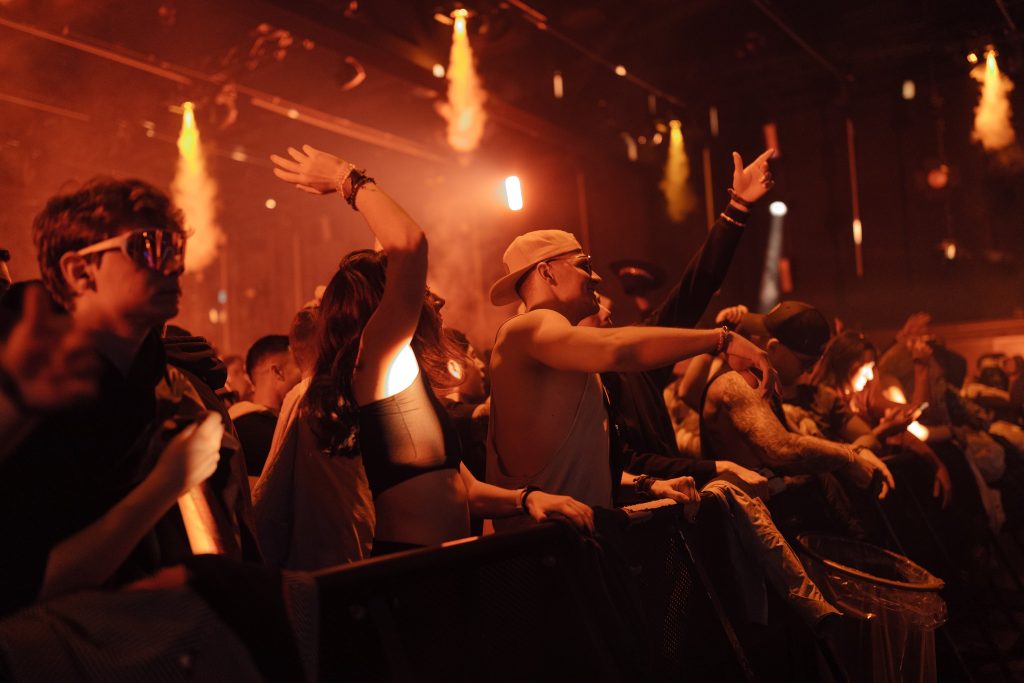 The Cage hosted some amazing shows such as Apasche, ANNA, Aname, and Netsky once again for a darker Drum & Bass Set on the last night where the stage witnessed a heavy-bass-oriented lineup.
YouPhoria
Youphoria was the newcomer this year with elements and identity straight from some typical stages we saw at Tomorrowland Belgium and Tomorrowland Winter 2019. With the Orangerie structure and the iconic Youphoria Mushrooms elements, this stage was a big plus this year.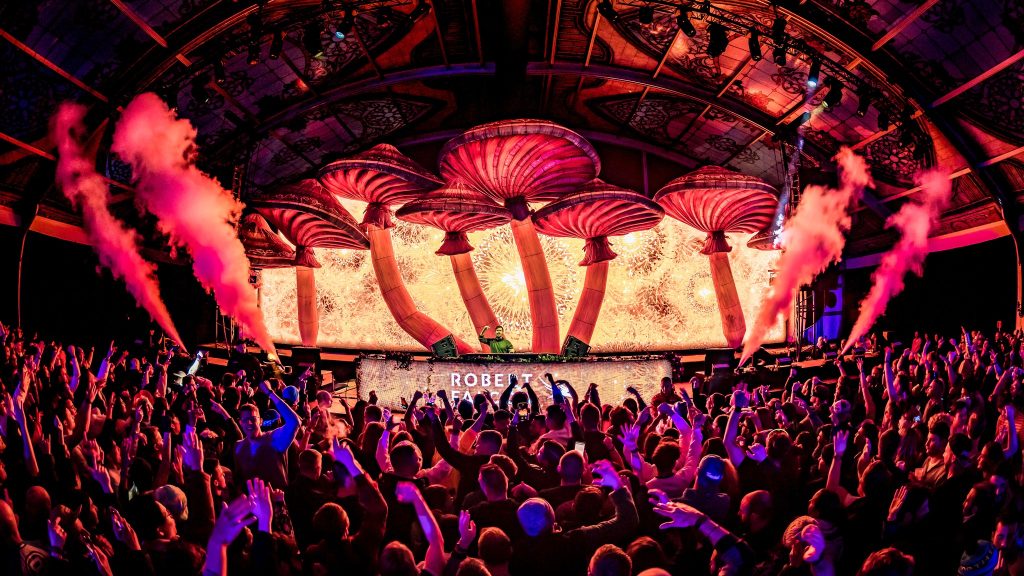 In our review for the 2022 edition, we noted how an extra night stage would make the festival and musical offer even better. And this stage did exactly that with great sets by Dannic for a wholesome EDM set, Pretty Pink with her melodic and progressive techno, and an amazing closing by Kevin Devries on Friday.
The Mainstage
Coming to the big star of the show, the Mainstage. After last year's indoor Mainstage delivered a unique show and experience, the bar was high, and this year's version of the Mainstage delivered on the expectations.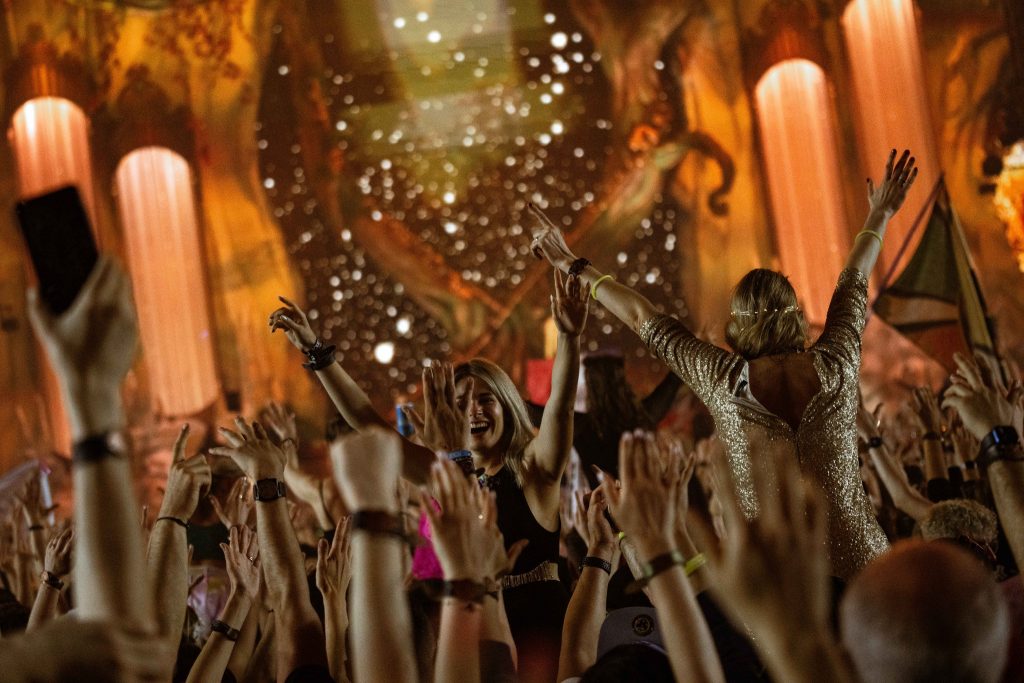 The Mainstage was open starting Tuesday for the gathering evening. Similar to last year the stage was hidden with a black curtain. Then Steve Angello entered the stage and started his intro 'U Ok?' released last week with Sebastian Ingrosso. Then with the drop, the curtains fell, and we discovered this year's amazing mainstage with many elements from the themes 'The Tree of Life' – 2011 and the 'Elixir of Life'-2016.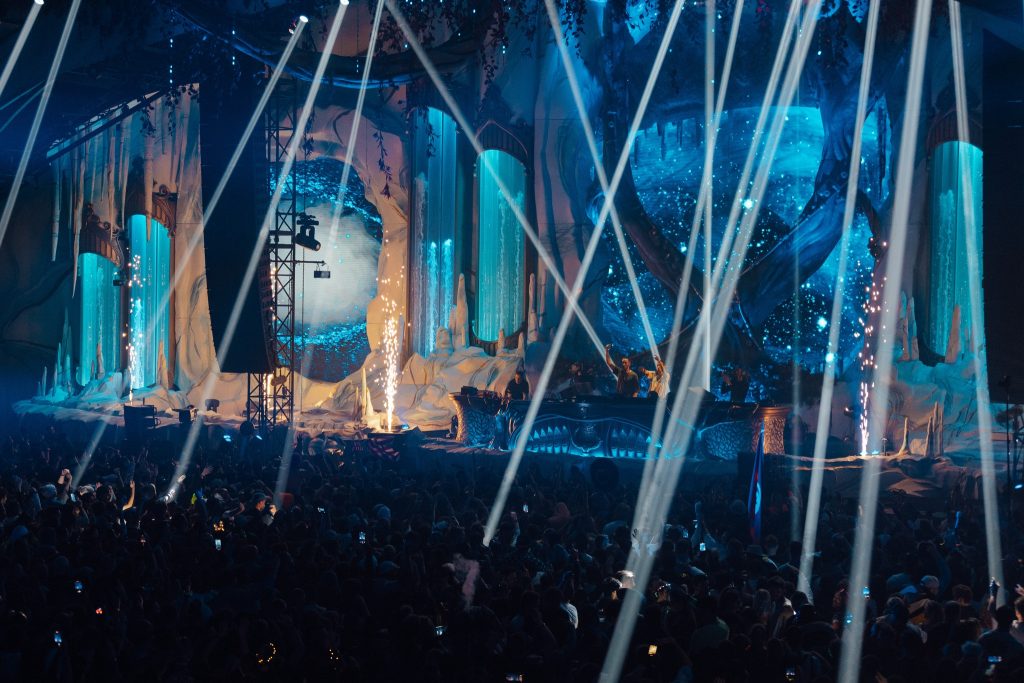 You could definitely feel the Tomorrowland craft in place with the great production, the stage's beautiful details, and the special effects, everything came alive and the magic was definitely there.
Performance-wise, the Mainstage obviously had some world-class acts. Our favorites were Joris Voorn on the gathering, who did what he does best with an over-the-roof-energy performance.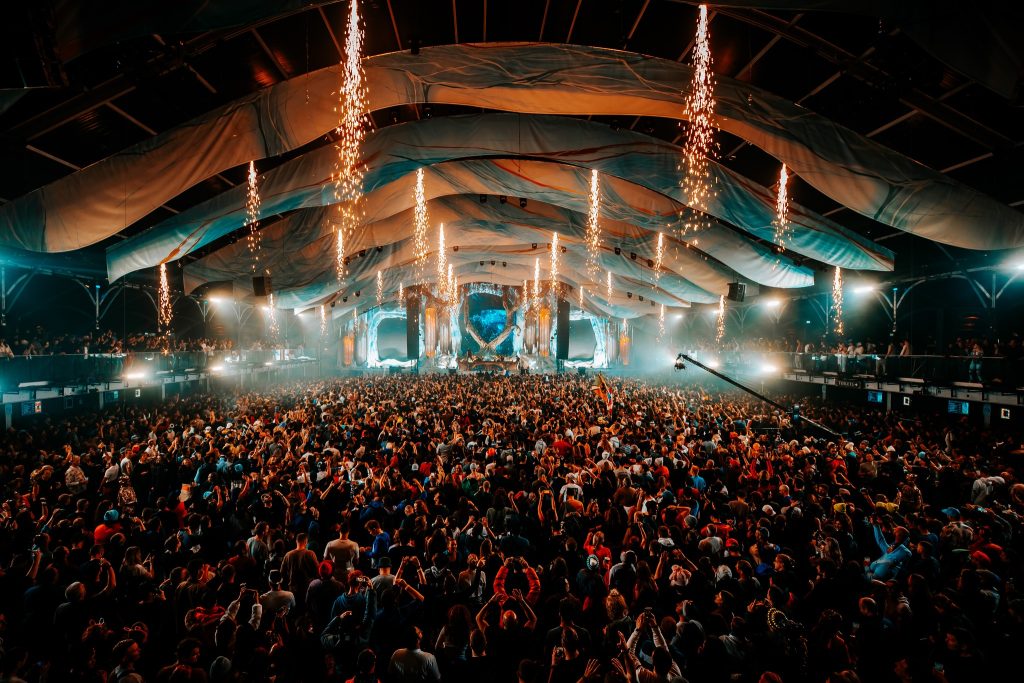 Steve Angello and Axwell played on Tuesday and Wednesday and delivered a perfect mix between their own art and the Swedish House Mafia touch. Martin Garrix also closed the stage perfectly on Wednesday making sure that mainstage had the best vibes throughout the week.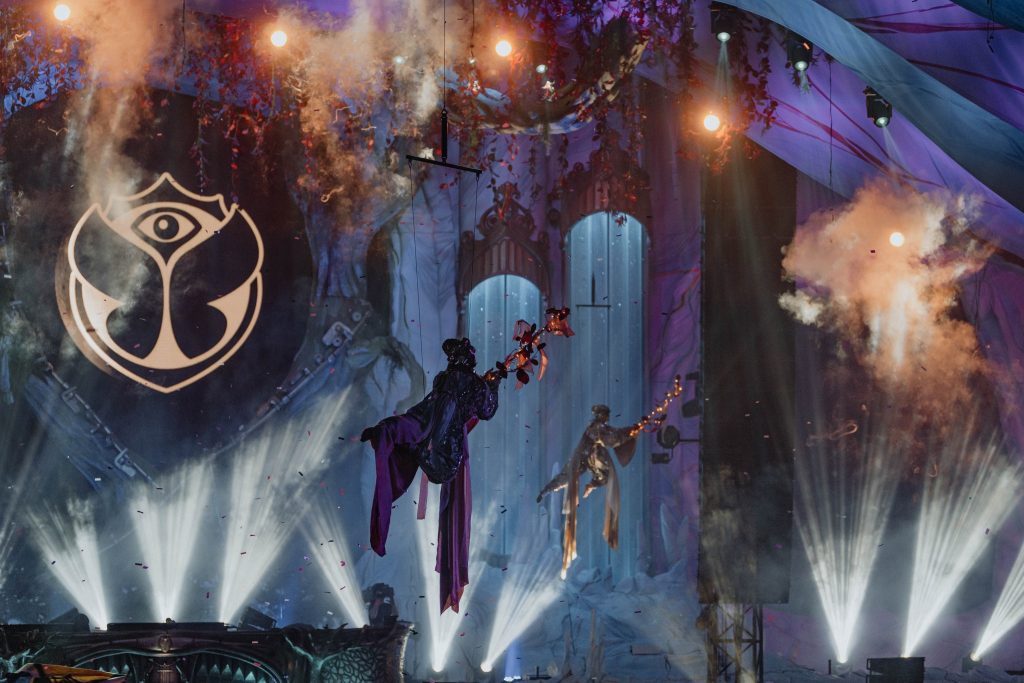 The Mossebar
This is not your typical festival stage, but it's definitely unique and fun. Entirely built in wood, this 310 m2 large chalet and its outdoor terrasse come straight from the mythical Dutch Moosebar. This place is the one you gotta try if you're seeking the ultimate sing-along vibes and all the radio classics.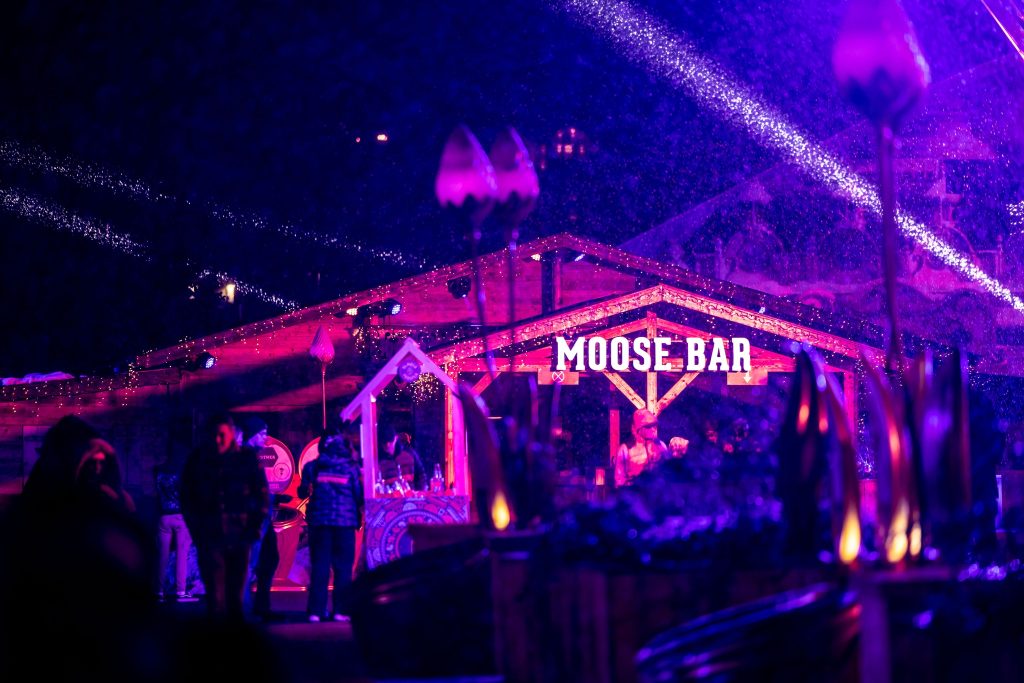 This place is once again one of our highlights. With amazing decoration, this was definitely a winter version of Dreamville where you had a cozy village surrounded by food/drinks stands, the major stages, and also some small ones to discover, many of which will surprise you, and where the energy was over the roof.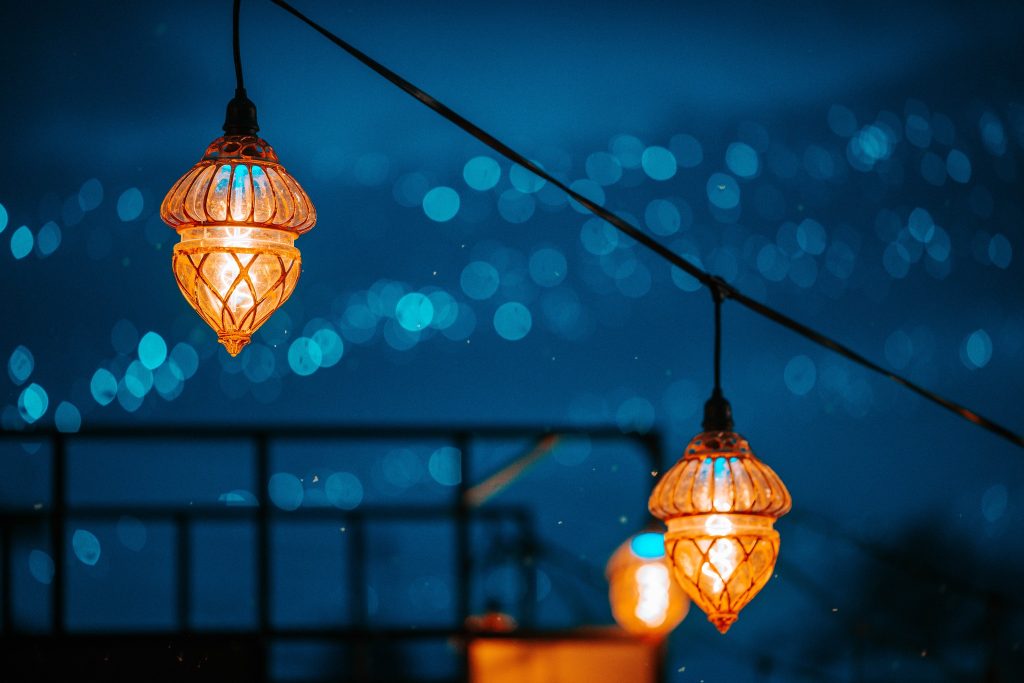 One of the perks of going to Tomorrowland is that you will probably come across one of the headliner DJs chilling at one of the Bars, or playing at Brasa's intimate stage. On the different days of the festival, we came across and listened to sets by Netsky, Dimitri Vegas & Like Mike, Afrojack, Steve Aoki, and many more, who were playing pop-up sets or just enjoying their time. That's an unmatched experience and vibe.
This year again Tomorrowland delivered a lineup like they usually do, very effective with major headliners such as the Tomorrowland residents along with some superstars such as Martin Garrix, Axwell, Steve Angello, and many others that we mentioned above or didn't but delivered amazing sets. A big plus is how many genres around the dance music spectrum were covered, from House, Tech House, and EDM, to techno, Hardstyle, Drum&Bass, and melodic techno. At any given time of the day or night, you were sure there was a set to dance to somewhere in Alpe d'Huez.
In addition to the musical experience, going to Tomorrowland Winter is, first of all, an experience. The whole city and resort become a festival village, everyone is here for the festival and music, and you can feel it in the air with flags from all over the world and good vibes.
Being able to drop at a stage and listen to beautiful melodies in the sun, then head to the village and meet Afrojack at a small stage or attend a DJ Talk by Kolsch, then see another superstar at a local afterparty, all become part of your daily life.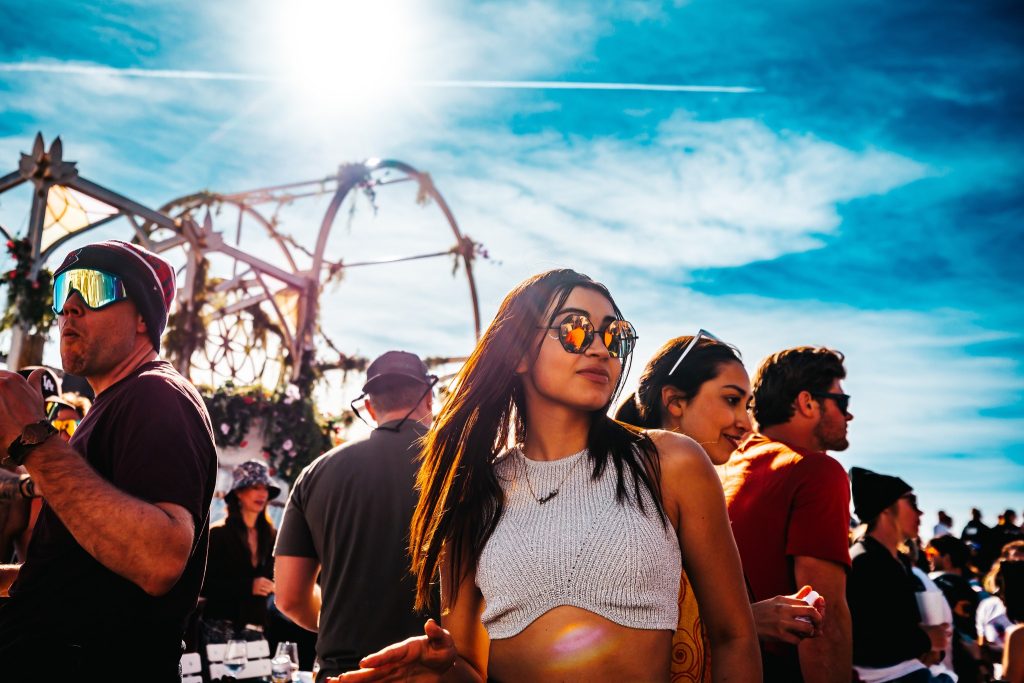 And being at Alpe d'Huez for 7 days gives you more time to experience winter activities, discover new artists, meet your new Tomorrowland family, and discover local cuisine before heading to the amazing festival area. It's a week where you live in the festival and where the festival takes over the city. You have to be there to witness it.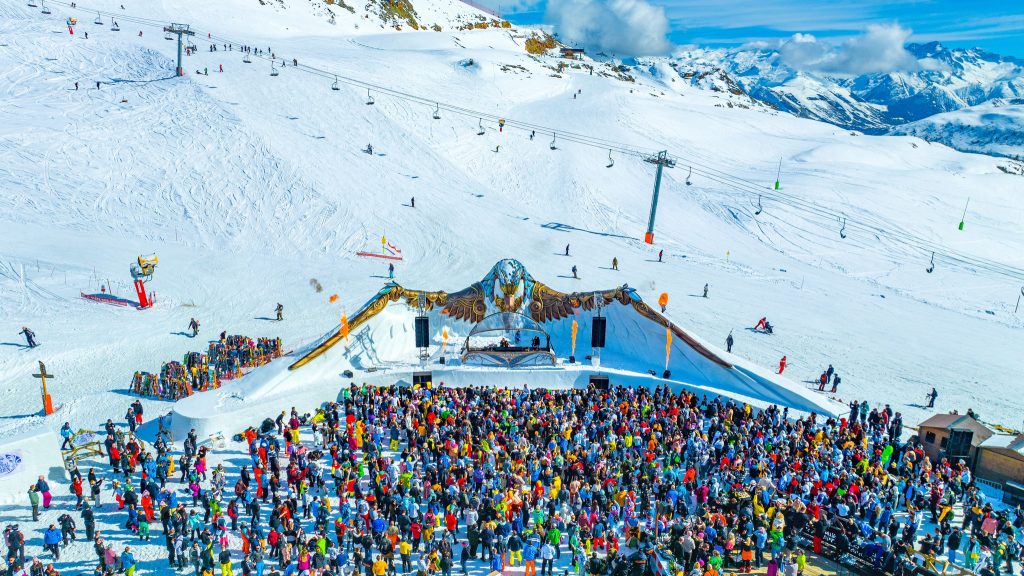 Shoutout to Tomorrowland for yet another amazing edition and a tight organization. Big thank you to them for their warm welcome, and also to Zoo Bar, Smithy's Taverne, and Igloo Club for their welcome and energy-filled afterparties.
Tomorrowland Winter Aftermovie is expected mid-April, stay tuned when we share it.