During a warm July weekend, an expanse of violet and azure tents extended across a Belgian field, offering momentary refuge for around 4,000 music enthusiasts hailing from various corners of the world. Crafted from repurposed neglected camping equipment, this vibrant mosaic formed a segment of Tomorrowland's efforts to diminish its ecological impact by reducing its carbon footprint.
Lori Maes is a coordinator at Belgium-based Camp2Camp. The organisation provided tents and rented out secondhand sleeping bags, air mattresses and chairs to festival-goers. Maes says:
"It's not only about reducing the huge carbon footprint all at once. It's about making efforts that, combined together, can make a difference."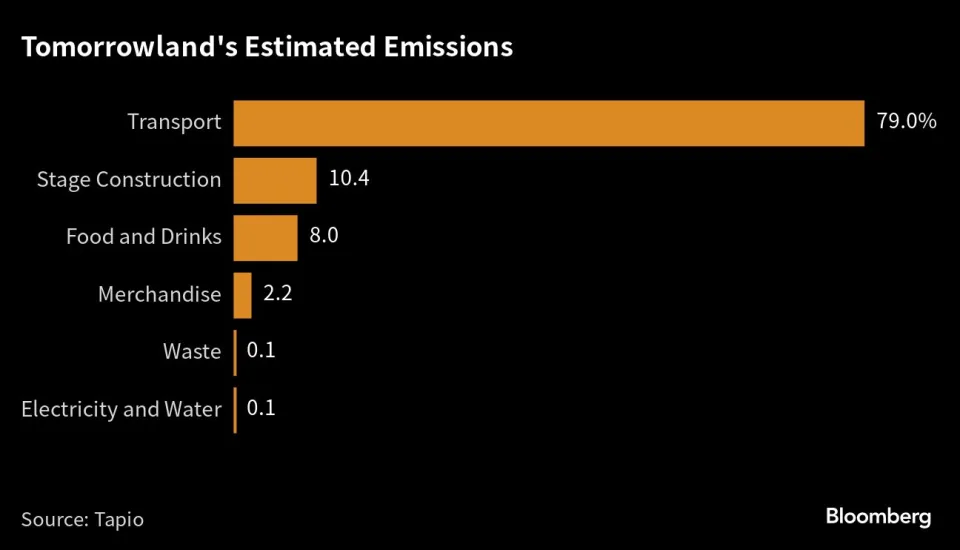 Held biannually in the Belgian town of Boom, Tomorrowland attracts about 400,000 electronic dance music fans from over 200 countries. According to Brussels-based consultancy Tapio, the festival's carbon footprint is around 150,000 metric tons of CO2 equivalent, mainly due to air travel, merchandise, and food. This is roughly equivalent to the annual emissions of 9,300 Belgians.
This year, Tomorrowland displayed visible efforts towards sustainability. With 16 stages and 750 musical acts, the festival extended its electricity grid to cut diesel generator usage in half. An associated nonprofit, Love Tomorrow, held a parallel conference with sustainability workshops.
The festival prioritized recycling, providing purple bins for sorting food, plastics, and waste. Staff and volunteers collected refuse using backpack bins, while some food stalls experimented with edible cups and straws. Campers who sorted waste earned prizes like reusable water bottles, recycled yarn socks, and earplugs. All of the efforts should, and will, reduce Tomorrowland's carbon footprint for future editions, too.