Tomorrowland has truly cemented itself as THE festival everyone should experience once in their lifetime. It's the event of the Summer and something people look forward to all year. It's such a well-planned fantasy escape and helmed by such an amazing crop of DJs, that even somebody in the depths of despair will be raised up by the sense of wonder Tomorrowland provides. Even after attending Tomorrowland 5 consecutive times, the magic has never dissipated. That's because Tomorrowland, despite already being such a well-oiled machine, is always improving. For 2023 the improvements were less flashy, but still present. There wasn't a new major stage this year, but we did get the Rise Stage, Elixir, and Terra Solis, and the emphasis was on details.
The Weather
While Tomorrowland had a string of super hot sunny weekends in 2018, 2019, and 2022, 2023 was a return to Belgian Summer not seen since Tomorrowland 2017. The weather was largely cool (60s) and cloudy with a deluge of rain on Sunday. For the first time I can recall, Tomorrowland was not prepared this time to hand out ponchos for free when it began raining on Sunday. This had been one of the festival's calling cards in past years. It created a scenario of everyone rushing to the bathroom area or a covered stage. Luckily there are many covered areas and stages to take refuge in, but it was definitely a different experience than in past years. However, once you got under cover and made your way in you found a good amount of space and could return to classic TML fun.
The Details
If you glanced around the festival, every item was in theme for Adscendo's "medieval kingdom in the clouds" story. The area that used to house the Q-Dance stage has now settled into its new role as the Mesa Garden, a chill-out spot to eat quality food and drink excellent drinks. The festival found that the Q-Dance stage location annoyed neighbors and that people needed more space to sit down and eat at a leisure pace. The iconic Harbor House was replaced by the new Elixir, which was tipped as a preview for 2024. We'll be on the lookout for a new Tree Stage in 2024. The coolest aspect of Elixir? The stage was set up so that the crowd could actually go up and around the booth as if they were in the ever-elusive AA area. This trend continued at Atmosphere, creating a very unique but amazing environment. Up at the stage, an area that used to be for artists and crew only was now open to all, allowing everyone to get up next to and DJ booth like all-access VIPs. Could we see such a concept brought to the 2024 mainstage? If so, it would be an absolute game-changer, and exactly the type of thing Tomorrowland would do.
Basics Done Right
The most mundane things are what set Tomorrowland far apart from other festivals. The restrooms were almost all extremely clean at all times, with real functioning toilets with lights and doors, free water points, and the oft-mentioned urinal troughs for the guys. It sounds silly to mention, but it makes a HUGE difference in a huge festival. No matter where you are at Tomorrowland, there is probably a bar and food right in the immediate area so you won't lose sight of your friends or the DJ you're watching. There's a bar at the very front of the crowd section at the main stage, even!
The Stages
While Tomorrowland boasts 16 (give or take) stages each year, each stage has cultivated its own unique vibe that gives each stage the feel of its own festival. The artists are perfectly curated for the stage, because Tomorrowland most hands the curation over to beloved labels and musical brands. So each stage will feature a dedicated fan base with similar tastes and a lineup to match the vibe. Tomorrowland has begun settling into a system where the stages are changing less dramatically each year as each grows into its own thing. CORE, for example, has become its own festival brand and traveled to Tulum. Freedom is the cutting-edge audiovisual experience for massive production and screens. Atmosphere is the techno dungeon of swirling lights and lasers. Crystal Garden is the gorgeous water palace playing host to house music. Rose Garden, home to bass music and throwback tunes, is in the midst of a fundamental transformation that began this year. Rosie is due for a full animatronic makeover with moving parts, but the team couldn't get it done in time for this year. The Library is like a second mainstage featuring all sorts of big names and brands. Of course, the Adscendo Mainstage is one of the most intricate and impressive of all. Taking 2015's Melodia castle concept and brightening it up with different colors and more screens, wrapping it around the crowd for a fully immersive experience. It's a wonder to behold.
The Music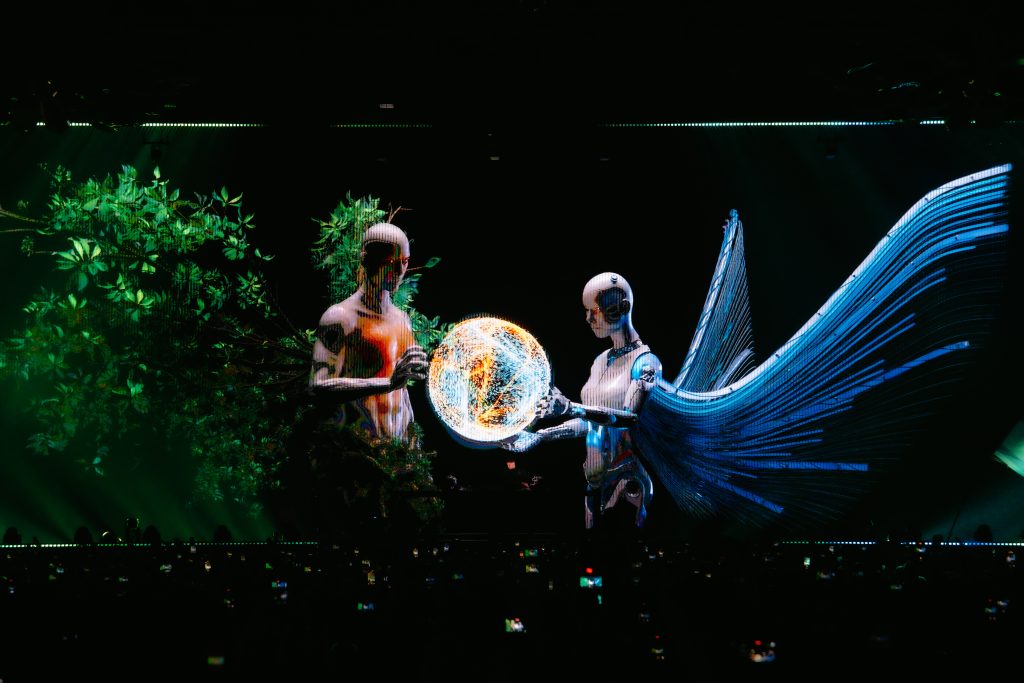 Whereas festivals like EDC Vegas have de-emphasized "must see" exclusive performances in favor of the festival theme and branding, Tomorrowland manages to build a comprehensive fantasy world while also including dozens of "must-see" performances that you're unlikely to see elsewhere. The Freedom Stage, possibly the most impressive festival stage in the world, again hosted Eric Prydz HOLO, Tale of Us' Afterlife, and Q-Dance. ANYMA made his Tomorrowland debut with an audiovisual spectacular, revealing his debut album is coming in a few weeks. The mainstage played host to techno artists like Lilly Palmer, Indira Paganotto, and Nina Kraviz, alongside the biggest names in EDM. There is truly something for everyone at Tomorrowland, and also lots of opportunities to explore new music.
Tomorrowland also takes literal music seriously. For 2023 the festival implemented its own proprietary version of Atmos-like 360 sound at stages like Freedom and Atmosphere. So the sound was designed and programmed for a 360 space with elements that can feel like they are all around you, instead of simple stereo sound. This campaign is only beginning and eventually, the system will be implemented in headphones and probably in Tomorrowland's set streams and One World Radio.
The Comprehensive Experience
The coolest thing about Tomorrowland is the A to Z experience. Tomorrowland isn't just a parking lot festival that pops up once a year. It's an ongoing global phenomenon, that has stretched its presence to France, Brazil, Tulum, and now Dubai. The festival has such a strong relationship with its host town and park that each year it builds permanent improvements to the De Schorre Park for use in future editions. This makes Tomorrowland like a music festival theme park or truly like Disneyland for adults.
In fact, the themes are now becoming so intricate that Tomorrowland is writing entire storybooks about them, beginning with Adscendo. However the festival plans to go back and write books for past themes as well, and this might be the reason we will see a revisiting of 2016's Elixir of Life theme next year. Just imagine the fully developed stories for Amicorum, Planaxis, and Reflection.
Tomorrowland shares most of the festival set recordings quickly after the festival ends, and now in 4K. Additionally, there is One World Radio going on year-round and Tomorrowland's own music label. the festival that launched artists like Dimitri Vegas & Like Mike, Charlotte de Witte, and Lost Frequencies, is very much still in the business of cultivating and promoting its own crop of talent.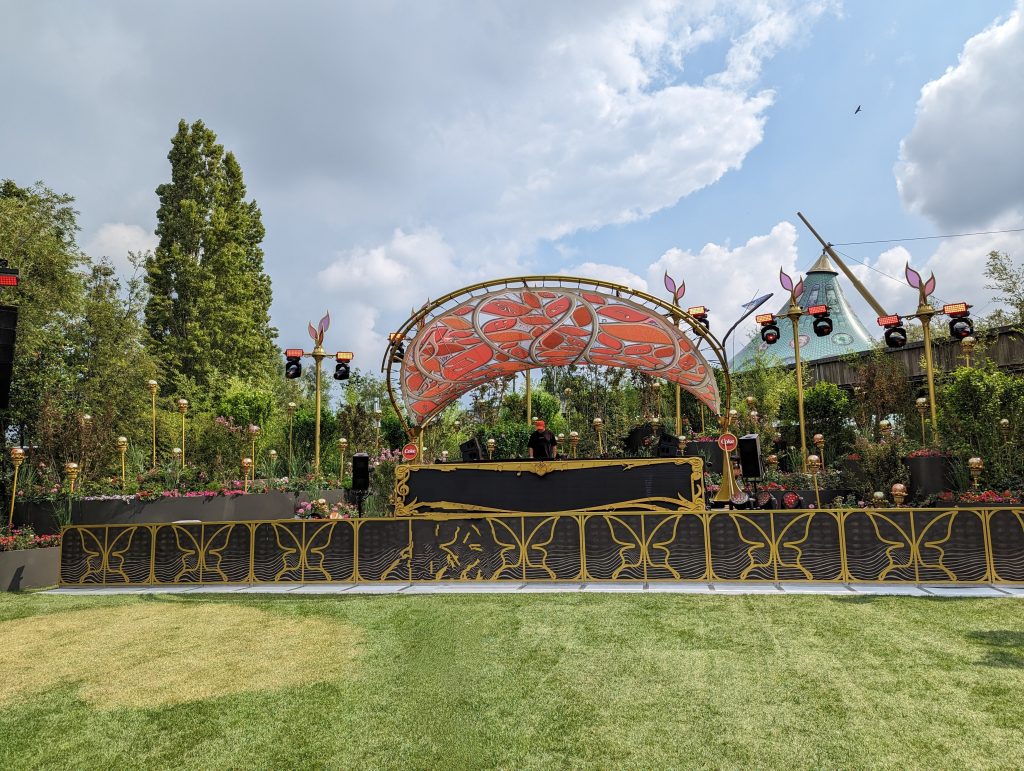 And, in fact, Tomorrowland is fun for the whole family. Unlike some festivals where the average age is in the low 20s, Tomorrowland has people of all ages there enjoying together. It's a tour de force for all things dance music. To show this commitment, Tomorrowland introduced the Rise Stage which featured an entire day of young DJs. These are all kids under 18 who couldn't even buy a ticket to Tomorrowland yet but are given the opportunity to nurture their talent and play in an unforgettable location with people willing to listen. Perhaps one of them is destined for the main stage someday.
Conclusion
When you enter Tomorrowland it's nearly impossible to have a bad time. No matter what horrible things you might be dealing with or people that may have let you down, Tomorrowland boasts gorgeous summer scenery and thousands of people just waiting to be your new friends and family. The Tomorrowland emphasis on love, unity, and magic will surely captivate you as you enjoy the sights and sounds of your favorite DJs from the real most magical place on earth. If you haven't experienced it yet, set your clocks to the pre-registration for Tomorrowland 2024.