If you are a Lane 8 fan you will be dancing up and down with joy as you heard right This Never Happened Summer Gatherings are coming back. With festivals gearing up for a packed summer of 2023 how could Daniel not be part of the mix.
Summer Gatherings Format
TNH label boss Lane 8 started these gatherings back in 2017. After 3 long years the gathering will take place in its original cities – New York, San Francisco and Denver. At the 2019 gathering we saw one artist supporting Daniel. The format featured a 2 hour warmup set from Lane 8 followed by Luttrell's set and then Daniel back on the decks to finish off with a 3 hours set. Fast forward post pandemic This Never Happened label is expanding rapidly and the summer gatherings will feature at least 4 TNH artists alongside Daniel. Goldstein will play the closing 2 hour set at each show featuring a lot of new unreleased music.
So so excited to present the return of the This Never Happened Summer Gatherings for 2023!!. These will be my only headline shows for this year, and I'm bringing 4 TNH artists along for each of these shows. Can't wait.

Lane 8 tweeted.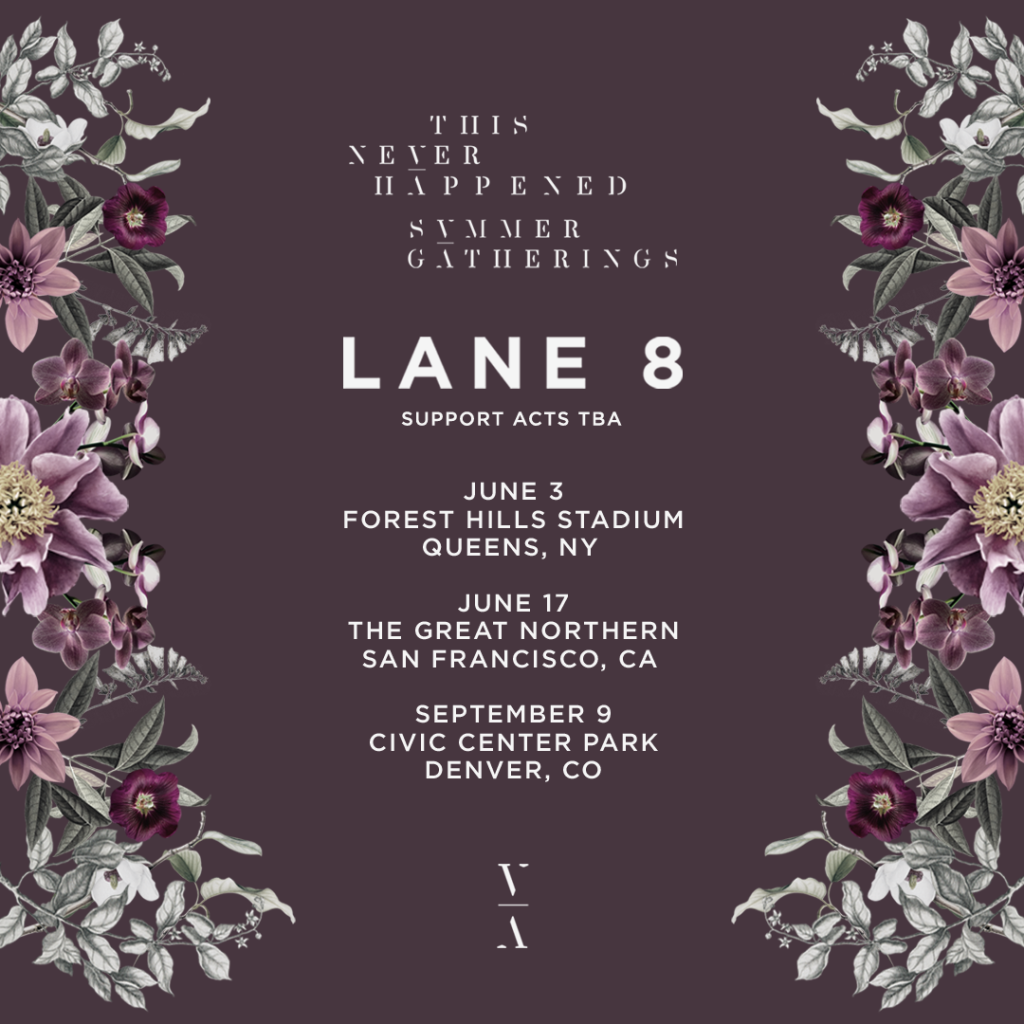 Lane 8's Summer Gatherings follow his TNH concept of no phones and living in the moment. His team has scouted venues that will the biggest yet for this event. New Yorkers get ready as Forest Hills stadium will be the first stop of this tour on June 3rd. Daniel returns to this location after his successful set last year with Yotto, Le Youth & Qrion despite the heavy rainfall. June 17 the journey continues in San Francisco where his musical journey at the Great Northern. The last stop will be his hometown Denver at Civic Center Park on September 9. This will be his only headline show in North America this year and will replace his Red Rocks Amphitheatre where he played twice in 2021 and 2022.
Daniel is very dearly loved by all of us here at EDM Tunes. Reviver snagged the first spot in as the best album of 2022 rated by our writers.
Stay tuned as tickets go on sale on February 3rd and fans can sign up for artist presale here that happen on February 1st.