It all started during the first week of March. We were hit with devastating news none of us could've foreseen. Ultra Music Festival announced its Miami edition was officially canceled due to the Covid-19 pandemic. That would just be the first chip on a domain cascade that ended up ruining everyone's year in terms of concerts. For months, we sat back, losing all contact within the dance music community, counting the days until a new concert would come back to save us. Now, halfway through the year, going to a festival seems as possible as having Daft Punk return. HIGHLY UNLIKELY.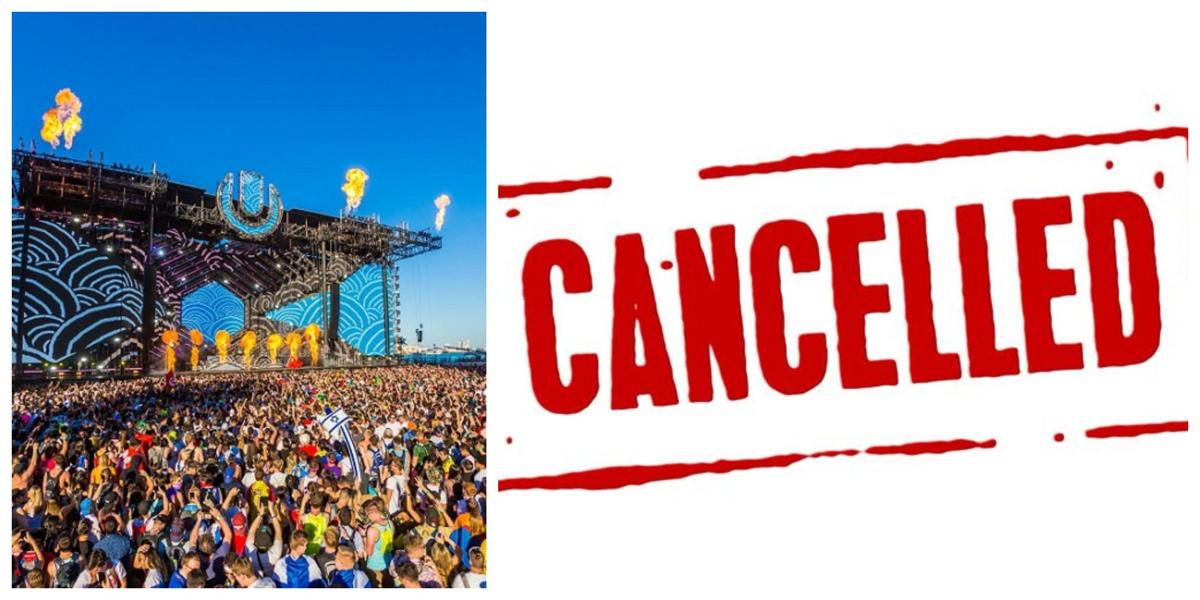 However, not all is lost. Fortunately, shortly after the pandemic hit us all in full force, someone decided to start live streaming his sets. This would become the next step inside one of the biggest concert & events industry in the world. Now, almost 5 months after the first festival cancelation, we've seen as many online festivals as possible. Some have been good, others, amazing. And some, pretty bad. Here at EDMTunes, our whole team came together to violently fight over discuss in a civilized manner which online festivals and streams deserved a special mention. With no further ado, I give you the EDMTunes Livestream Awards!
1. The Good
So, first of all, to inaugurate the EDMTunes Livestream Awards, we wanted to give a shoutout to the artists, organizers, and festivals which completely nailed it and made our quarantine a million times better. Thank you for making such a huge effort and helping us reunite with the music we love.
Rookie Of The Season: The Biggest And Most Likeable Surprise
Calvin Harris Love Regenerator Sets
Hundreds of DJs have been streaming on their own during this quarantine. Calvin Harris, however, took it to another level. The DJ decided to show us that, apart from being a best-seller records maker, he also has extensive knowledge of the big groove of the old school. Through a series of live streams and a performance at Defected Records Festival, Harris gave us nothing but the best during his sets. A surprise to be sure, but a welcome one.
The Da Vinci: Most Creative
Following up on these EDMTunes Live Stream Awards. During this quarantine, some people really let their talent and creativity fly. Some decided to take us to places never visited before, and others dropped us inside the places which remind us of the good times before quarantine. Unlike the last award, EDMTunes nominated multiple artists and festivals for this one, so let us know in the comments who do you think is the creative MVP!
Oliver Heldens' EDC Rave-a-thon Under The Sea Set
This one was just hilarious. Oliver Heldens went undersea surrounded by some odd fish companions for his EDC Virtual Raveathon set. Aside from the set being as good and enjoyable as a Heldens set typically is, the surroundings made for an even more memorable set. You can relive that one here!
David Guetta @ Downtown Miami
This youtube comment sums up David Guetta's set perfectly:
The French legend delivered an amazing set from Downtown Miami for many to enjoy. The fundraiser event has over 6 million views on YouTube and made Miami return to the era when you could actually see the person playing music for you with your own eyes. Truly a memorable one. Hats off to David Guetta. Go watch it here!
Chet Porter: Digital Mirage 2 Underwater Set
So, yeah. Heldens took the green screen and made himself appear as if he was playing underwater. Then, Chet Porter came. After declaring himself a fan of DJs playing at weird places, the DJ did the first underwater stream inside a pool. Yeah, you read that right. By far my favorite and in my opinion the most creative moment.
Tomorrowland
Well, of course. This is the literal definition of creativity. Bringing hundreds of thousands together, into a series of breathtaking virtual stages, with a virtual crowd, and your favorite DJs. Pāpiliōnem brought us together into a whole new place in which we united throughout the world and experienced something like never before. Even if you don't like livestreams, you'll appreciate this one, as Tomorrowland really outdid themselves and delivered the most complex live stream festival of the season.
If by some strange reason you missed this one in a lifetime event, you can buy your relive Tomorrowland ticket here!
Traveling From Home: Best Setting
A couple of months after the pandemic started, some artists decided to up their game. Locations for live stream sets improved drastically, and in this section, we bring some of our favorites to you!
Kaskade @ The Grand Canyon
How high? Well, canyon high. That's how high Kaskade decided to go for this one. One of the most amazing and breathtaking landscapes we've ever seen, along with a platform that shined with the brightest colors, and of course, an amazing set from Kaskade left us wordless. Kaskade entered one of the wonders of the world and made it even more beautiful through his music.
Nora En Pure's Purified 200 @ Gstaad Switzerland
Beautiful. No other way to describe it. Nora En Pure took us to a place straight out from a fairy tale – one of those places you only see in movies such as The Lord Of The Rings or in a Game Of Thrones chapter. She then continued on to deliver a 2 and a half-hour set, completely mixing her sound with the magic of her surroundings. Relieve this very special set here!
Martin Garrix Live On Dutch Waters
One of the things this pandemic allowed us to do was appreciate the beauty of the world without people on it. Martin Garrix knew exactly how to capture this beauty and took us on a boat ride through the landscape of his country while gracening us with an amazing set. If you want to watch Garrix deliver his powerful beats while traveling through Dutch waters, click here!
Meduza Live At Terraza Martini, Milan
Just as we love nature's landscape, mankind's work is nothing but breathtaking. For this one, Italian DJ Meduza took us into the rooftops of one of the most beautiful and majestic cities in the world. Milan, Italia Surrounded by imposing buildings that showcase the best of the Renaissance, Meduza dived deep into the heart of house music.
Oliver Heldens live from The Royal Concertgebouw in Amsterdam
One of mankind's wonders. Only one little thing. This one was built specifically for music. The Royal Concertgebouw is where we head to once more, find two names that appear multiple times on this superlative awards editorial. Oliver Heldens & Digital Mirage. The DJ put on his best clothes and then proceeded to fill this Opera Hall with one of the best house sets of the quarantine.
Charlotte de Witte's 'New Form' II: Return To Nowhere @Beatport Live
Speaking about humanity's greatest constructions, is there something as amazing as a Castle? A majestic fortress, filled with history and tales of old times. That's exactly where Charlotte de Witte delivered one of the best techno sets for Beatport, and you can relive it here!
Carnage (Afterhourse Set) – Beyond Wonderland At The Gorge Virtual Raveathon @ Gianni Versace's Mansion
Last, but not least, there's Carnage. Unfortunately, we were unable to find a video for this one. However, think about this: Carnage, playing a livestream techno/house set at Gianni Versace's mansions? Flex of the year. Whether or not you enjoy the artist, the setup was on a whole other level.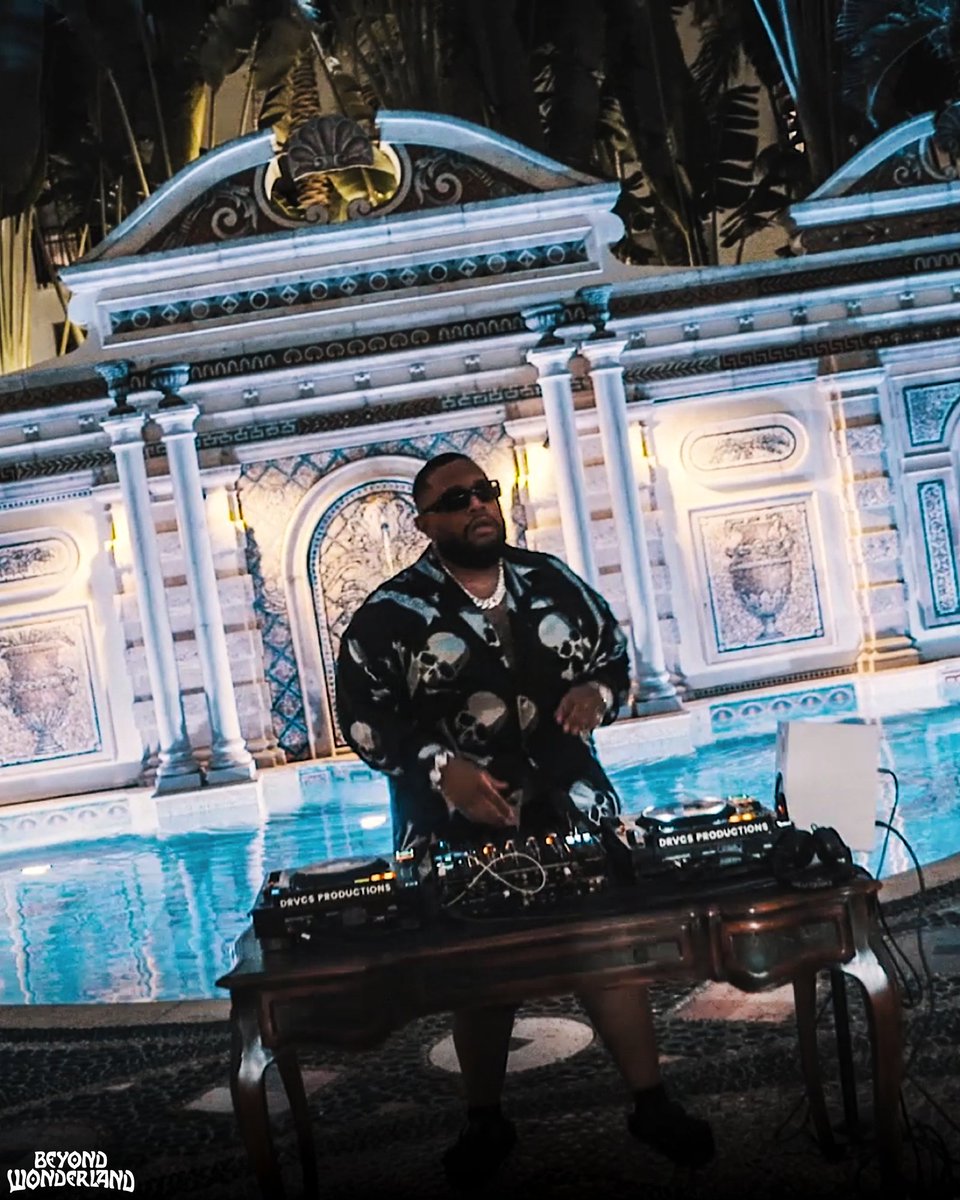 Represent Your House: Best Record Label Livestream
So, you're still here? Lovely! Moving on. EDMTunes Livestream Awards brings you on to our 'Best Record Livestream' awards. There were a series of labels who took this opportunity to have their artists showcase the best of their music catalogs during the quarantine, and here at EDMTunes, we think the following deserve a very special shoutout!
Anjunabeats
Heaven for trance lovers. Anjunabeats, Above and Beyond's label had many live streams, many delivered by their founding members (shoutout Tony). If you need new music in your life, this is the place to go. From meditations to throwback,s you'll definitely enjoy it.
Ophelia Records
Seven Lions' label has done nothing but grow. Their artists are some of the best in their respective fields and their music is something completely different from the rest of the industry when it comes to designing sound.
Drumcode
Delivering nothing but class and magnificence during their live stream for Beatport, Swedish techno label founded by Adam Beyer delivered in a big way with some of the most enjoyable sets in which it was all about the music.
Insomniac
Another one you'll see a lot in this article. It was hard to find a weekend that didn't have an Insomniac live stream. From repetitions to genre specifics, to some of the best live events, Insomniac was undoubtedly the quarantine's king.
As Tough As An Old Nokia Phone: Endurance Award
Artists always talk about how hard finding the right music is. Now, can you imagine doing it for multiple, consecutive days? On this one, we wanted to recognize those artists who really shown us that they're music gurus. Duration is no the only thing taken into accountability, but also the diverse flavors each stream had. Let's get to it!
Myon's 24-Hour Twitch Set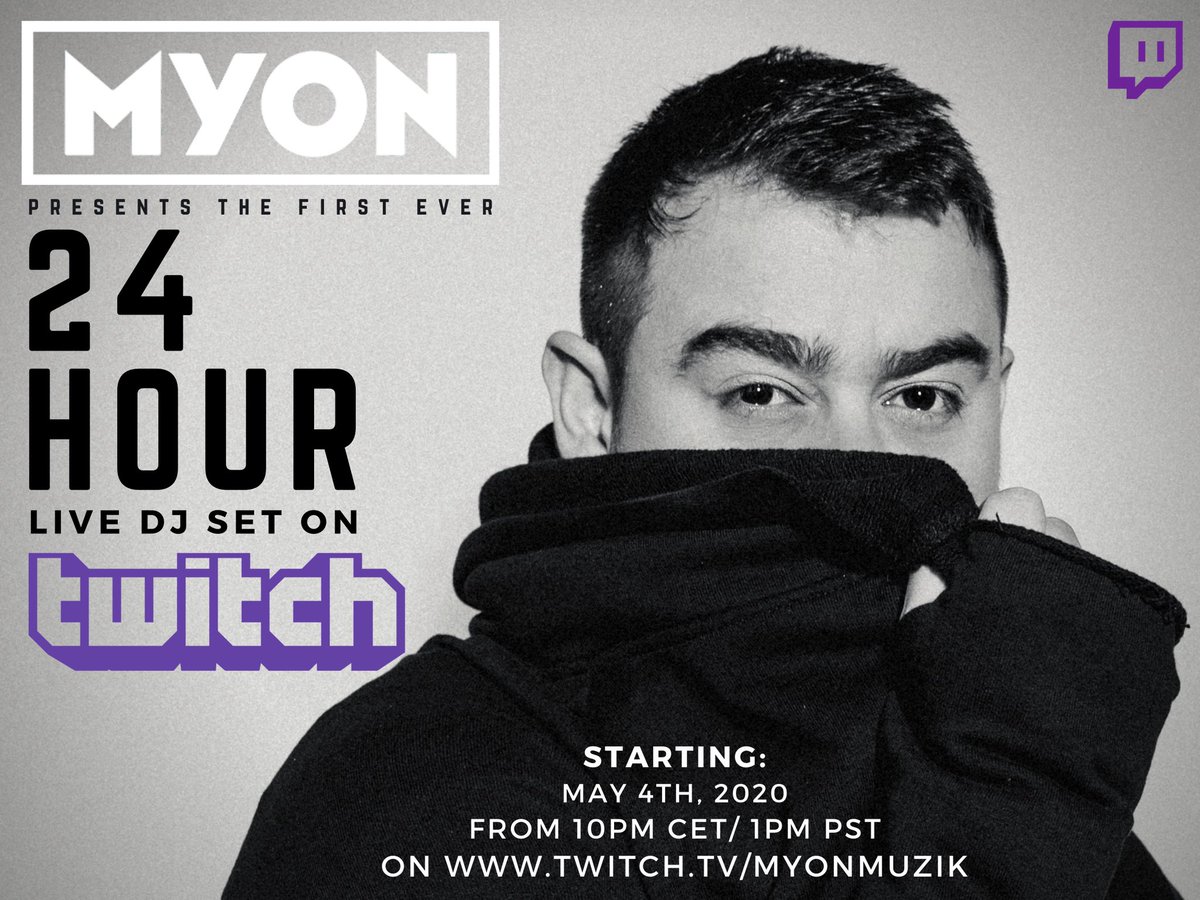 Myon's 24 hour Twitch set was a highlight for many inside our team. Being able to play nonstop good tracks for 24 hours is crazy, and yet, Myon managed to pull it off. The DJ played everything he's enjoyed in the last 20 years, and the result did not disappoint at all. You can stream this one here!
Neptune Project – A Magical Journey for Ayesha & Apollo Aid 2020-06-13
We were unable to find a video or link for this one. However, after checking the 1001tracklist link, I think things are pretty clear. 267 songs. Yeah, you read that right. Neptune Project, the duo from the UK played for a whopping 28 hours, delivering an astounding set filled with some of the most magical tracks I've heard. If you haven't listened to these guys, do yourself a favor and check them out.
Bob Sinclair: 55 Days In Paradise
At almost two months, Bob Sinclair gave us a series of sets that were just so unique. Disco, Funk, House, Tracks of the Moment, Africanism. This man did it all for almost two months and proved legends still definitely got it.
The last stream, which took place almost 3 months ago, is one of my favorites. You can check it out here!
Soffi Tukker's 1 PM Daily Stream
Over a hundred days of streaming! Over a hundred days of the finest music! A hundred days+ of two best friends enjoying their company and delivering the ultimate groove into our houses. Aside from surprising us with some of the funniest outfits during these days, Soffi Tukker delivered thousands of tracks with the highest quality. Who knows how long they'll continue doing so, but while they do, we'll have something to dance and enjoy every day at 1 pm. You can catch all their sets here.
Heisman Trophy: Most Likely To Become A Real Festival
Raise your hand if you watched an online festival during quarantine. Yeah, thought so. Lucky for us, this quarantine brought us some digital festivals which did such a good job, we just can't picture them not having their own live edition after this is all over. So, without further ado, we present the festivals which we are sure will one day remove online festival from their lineup announcements.
Digital Mirage
This is one of, if not the, best festivals of the season. Through its two editions, Digital Mirage, organized by Proximity and Brownies & Lemonade, brought a huge amount of DJs who completely named into their festival. Malaa, Mercer, Gryffin, Louis The Child, Oliver Heldens, Nitti Gritti, Flosstradamus. The list goes on. Digital Mirage was undoubtedly the most successful online festival, and we are sure we'll see the festival land into our reality and our physical space as soon as we return to normal.
Dreamworld Online Festival
Over 5 million viewers. Over 70 hours of content. And more than 10 of the biggest sponsors out there. For 3 days Dreamworld Online Festivals streamed some of the best DJs in every genre! Sam Feldt, Party Favor, Luca Lush, Crank Dat, ARMNHMR, and Darude were just some of the artists who joined this amazing festival. Hopefully, next time we see their lineup announcement, the money they used to donate the fight against COVID will be used to bring up one of the best online festivals into the physical world.
Award For Best Actor: Best Set
We enter the Top 3. The best performance given by an artist. This one was hard. Many choices, many excellent performances. But in the end a choice must be made. However, we'd like to give a shoutout to every single DJ who took their time during this quarantine to delight us with their music. Thanks for saving the quarantine for all of us.
Charlotte De Witte B2B Enrico Sangiuliano
All hail the new royal couple of techno. Whether it might be the love in the air, or a close friendship, Enrico Sangiuliano and Charlotte De Witte are our new favorite techno couple. The two partnered up for an amazing performance! Hopefully, we'll be seeing more of the two, behind decks or not is up to them to decide.
Eric Prydz Cell @ Tomorrowland
As if Tomorrowland's festival wasn't already good enough on the virtual side, Eric Prydz decided to give it an extra push. The Swedish DJ announced that his brand new show, CELL, would be performed during the online festival. This set has been picked by many inside our team as the ultimate quarantine set, and, what else can you expect from a genius such as Prydz? We can't wait for the day when we are able to experience CELL live.
DJ Hanzel
Are you deep? I mean, are you deep enough? I don't think so. And Dj Hanzel certainly doesn't. Dillon Franci's way better alter ego (jk, love you Dill) came out during the quarantine to delight us with his deeper style. Through 2 sets, we dived into a deeper world. There's no doubt, DJ Hanzel's return was one of the bests things of the quarantine, and hopefully, he'll stay around to teach us the true meaning of going deeper.
Gryffin @ Digital Mirage 1
This was one of the first authentic online festival sets. Gryffin took over Digital Mirage's first edition joined by Gigi, who's a very good boy (or girl) and delivered an astounding set, with an outstanding view. Simply amazing. For me, that was the time where we realized, not all was lost. Music always finds a way into our hearts. Until the time we can hug each other again, music will unite our souls. Catch this one in a lifetime experience here!
ZHU @ EDC Virtual Raveathon
My personal favorite. Everything was in place. Amazing set up: check. Awesome outfit: check. Mad collaborators: check. Good music: Why even ask? ZHU delivered what, in my opinion, was the best set during the online festival season. Through his amazing voice, crazy mind, and unmatchable talent, the DJ managed to leave his mark with a performance that made us feel as if we were one of the mannequins standing inside wherever he was.
Award For Best Director: MVP Of The Season
An actor is good. However, a director leading him into the right setting should get a shoutout as well. With this award, we wanted to recognize the organizers, the event planners. Those who took into their hands the task of entertaining us during this quarantine. And so, let's get to it!
Beatport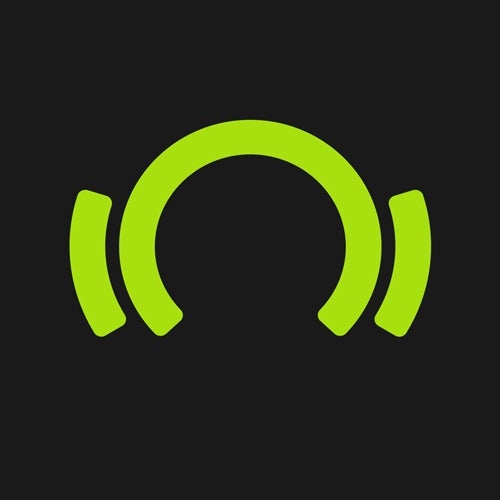 Beatport was one of the first to jump into the livestream venture. David Guetta, Destructo, Carl Cox, and many more joined Beatport to deliver an amazing mirage of sets with nothing but the highest quality. Think that's not good enough? Well, Beatport decided to allow everyone to crosspost their events. This way, we and many others were able to share the magic of their events, bringing way more viewers into what turned out to be an amazing party. Here at EDMTunes we spent hours and hours praising the events and the DJs involved. Good job on that one Beatport. Definitely nailed it!
Proximity X Brownies & Lemonade
Seriously, is there someone not waiting for a third Digital Mirage? Good guy Proximity and Beatport came together for one of, if not the best festivals of the season. Through a super extensive range of artists we experienced the best EDM has to offer right now. Amazing settings, fun, and love were all over the place the days Digital Mirage 1 and 2 took place. You'll catch me buying my Digital Mirage tickets as soon as the physical festival is announced. What Proximity and B&L did during this season truly showcased they're ready to take the big step into the festival industry. The best duo of the season!
Pasquale Rotella
If you made it into this list as a name, not a label, a corporation, or a collective, but by yourself, well, that's something special. Good ol' Pasquale Rotella, EDM's favorite uncle. I mean, seriously, this man did it all. He streamed some of the audience's favorite past sets, organized genre-specific events, and put up one of the best online festivals of the season. EDC Virtual Raveathon was amazing, not only due to the performances and setup, but thanks to a host who put everyone into a good mood as soon as he grabbed the mic. Pasquale showed that, after all this years, the music is the most important thing for him. He's not in it for the money, but to make people happy. Knowing guys like this are in charge of the industry allows us to trust we're in good hands, and heading down a good path.
Best Movie Award: Best Festival
Ah, yes. Here's our final award – or at least our final good award. Online festivals saved our quarantine. Plain and simple. Can you imagine if we had to spend these last months without them? I just can't even think about it. Lucky for us, festivals were there for us, and while we wait for them to come back to us, we want to recognize those who did the best job.
Secret Sky
Here at EDMTunes, we love Porter Robinson. So, it was obvious the EDMTunes Livestream Awards would nominee anything Porter Robinson was doing. Secret Sky, organized by, you guessed, Porter Robinson meant the second coming of a festival that captivated everyone in the scene. With its beautiful art, a lineup that contained some of the hottest and most diverse acts inside the scene right no according to Robinson and a special performance by the one and only DJ Potaro, Secret Sky was a beautiful festival and one of a kind during this season.
Beatport Reconnect
There's really not much to add after all that's been said. Beatport came, curated some of the best quarantine music for us, and delivered some of the best sets out there, always sharing through crossposts. Their reconnect festival was one of the firsts to come into the spotlight, and allowed millions to unite through every social network to enjoy music for days.
Tomorrowland
One we've also mentioned before. The Tomorrowland experience was different from anything else. Taking DJs and placing them in front of such a complex digital experience certainly deserves recognition. More than a million people united during this last weekend as the effort behind the biggest festival inside the industry of dance music made its best effort to showcase what the Tomorrowland experience is all about. The result? Magnificent. They absolutely nailed it. Even after Tomorrowland returns, a trip to Pāpiliōnem will still be something people will be down for.
Digital Mirage
Another one we've mentioned extensively before. We're serious guys. We're waiting for that Digital Mirage physical edition announcement. If you put half the effort you put into this amazing experience, we'll have an amazing new festival in our hands. We see you, Digital Mirage. And we tip our hats to you.
EDC Virtual Raveathon
My personal choice. From Svdden Death's Voyd hard-hitting dubstep to Zhu's mysterious journey to Tchami's and Malaa's unique house sound, EDC Virtual Raveathon had it all. Even the cleaner was good! Shout out Disinfecto! Pasquale, you simply nailed it. Here's to more events!
2. The Bad
Unfortunately, not everything was good. While we had a lot of amazing events, artists and people working and just busting their ass off during these hard times, there were just some people who didn't make the cut. Now, it's time for us to point out who just wasn't good enough to get that shout out the nice way. Let's get to it!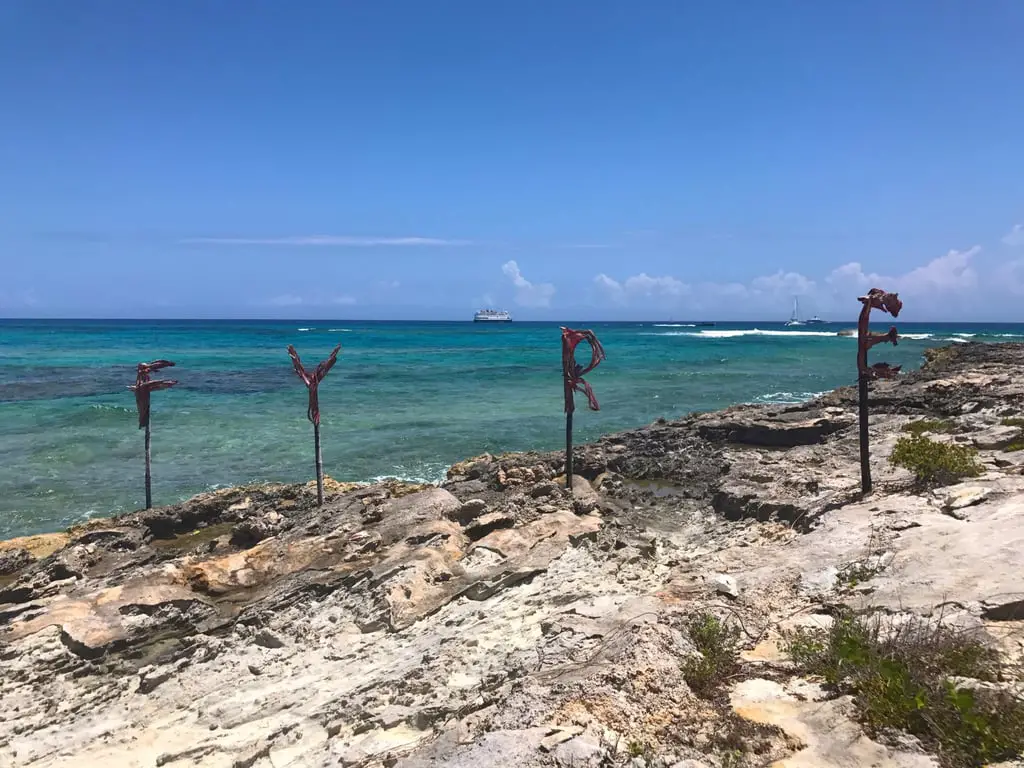 Most Uncomfortable To Hang Out With: Oddball
Let's start up easy. The next two type of events just weren't our type of event. Even tho the idea behind them was good, you need to do a much better job if you're planning to do something like this again.
Minecraft Festivals
I love Minecraft and have been playing it for a while. That, however, does not mean you should go on and do a Minecraft Festival. Aside from the Blockaloo fest, which we'll dedicate a whole award to, Minecraft festivals were just not good enough. Servers going down, lag, and a lack of things to do for the attendees were just some of the problems pointed out. To be able to do this, you'd need to sit down and plan for at least a year before executing. So, yeah, better luck next time guys!
Fortnite Shows
More of the same, except for the whole servers going down. I mean, there's just not much to do except jump around, is there? Don't get me wrong, there were some pretty cool things like the giant Travis Scott, but besides that the experience just lacks that something which makes it different from anything else. This is where, for us, Tomorrowland moved itself apart from this type of events. Allowing you to see the DJ, the real DJ in front of a virtual crowd and allowing him to freely move and do stuff is way better in our opinion.
Are You Even Trying?: Least Effort
Seriously, there were some people, events, and things all around that could've just sat this one out. There was no need to try if you're gonna do it that way. In some cases, they didn't even try at all! And so, here they are. The EDMTunes Live Stream Awards nominees for laziest tries (or no tries) of the year.
Diplo's Fortnite "Set"
Remember how I said Fortnite sets were not good enough because they lacked things for the players to do? Well, imagine entering a Fortnite server just to watch a video set. I mean, a literal video, not even an avatar of the DJ, as Marshmello did. Well, that's what Diplo did for his Major Lazer Fortnite set. Diplo, nothing but respect and love for you, but come on!
Ultra Music Festival
And then there was the first one to go down. To be canceled. To break our hearts. Fast Forward to today: it's perhaps the only event company with 0 livestreams. Not even the slightest sign of trying to do something to reward their fans. Wether you think the whole refund business was handled properly or not, I think we can all agree Ultra should at least put some interest in trying to enter the live streaming market. I mean, charge or not. Do something to try and stay relevant! If it wasn't for our last and worst award, Ultra would probably take home the LVP award, but the one we're yet to fully refer to fully toppled Ultra.
3. The Ugly
This one was SO BAD, it needed a category of its own. I mean, seriously, as bad as it gets. So, for the last time during this EDMTunes Live Stream Awards let's dive onto it.
LVP: Least Valuable Player
So, here we are. The worst of the worst. Complete failure. The Icarus of the season. We know you meant well, but you shoot for the moon, and instead of lading amongst the stars burnt the whole takeoff station. Here on the EDMTunes Livestream Awards, the ultimate honor goes to the one and only:
Rave Family Block Fest!
Where to start? Mmm, probably reading the very extensive review we did on this "festival". With over 800 artists supposedly performing – yeah, you read the right – the dream was just too big to become real. Lag, bad communication and explanations, no information on how to access the festival, servers going down, lack of coordination, and nothing resembling a plan, the Rave Family Block Fest was the worst live stream event to ever not happen. Even before going down, people were already naming it the 'Online Fyre Festival'. Yeah, it was that bad. Even with the support and confirmed the performance of many big labels and artists, the whole show went up in flames before even starting.
For these and many other reasons, The Rave Family Block Fest takes home the award for the worst event during the quarantine season. Better luck next time guys!
4. Final Comments
So, there you have it. Thanks for tuning into the inaugural EDMTunes Livestream Awards. As you can see, some things went real bad during the season. However, there were way more good things to talk about. Not just good – fantastic, to be honest. Through these hard times, the EDM industry proved to be the most active and united one. As we slowly return into normality, we will look back and hopefully smile and thank everyone who made all of this possible for us. The event creators, the artists, the media, and you, the fans. You decided yo put the energy to attend as many festivals as you could, even joining US in our own festival! Without everyone watching, interacting, and showing love this would've gone nowhere at all.
Hopefully, we'll see each other again soon. Who knows. Maybe on a drive-in rave, or maybe at the next COVID proof rave. Or maybe, just maybe, at a regular rave. We want to hear from you! Let us know what you think of the awards. Any special category ideas? Maybe some nominees we missed? Any recommendations at all? Maybe next year we'll do an EDMTunes festival season awards editorial instead of an EDMTunes Livestream Awards one.
Until then, stay safe, and thank you, from EDMTunes as a whole. We love you!