Swedish House Mafia released their latest single "It Gets Better", the first since their acclaimed Grammy-nominated single "Don't You Worry Child." For fans, most can agree it has been a major rollercoaster ride. With the group's break up in 2013, multiple rumors shot down about a possible return, their reunion at Ultra Music Festival, then going silent after their Save The World Tour, new music was beginning to seem worlds away. But the time has come to celebrate the Swedes' official return to dance music and the continuation of the legacy they left behind.
To celebrate the trio's official comeback into the dance music hemisphere, we are looking back at some of Swedish House Mafia's major moments since their last release in 2012. From their breakup to their reunion, here are all the exciting things that happened before the group's latest release.
2013: Swedish House Mafia Says Farewell at Ultra Music Festival
After announcing their breakup in mid-2012 and setting off on their One Last Tour, the group concluded their time as Swedish House Mafia with one last performance. Their final set was a major moment for SHM and Ultra fans alike. Celebrating the 15th anniversary of the renowned Miami music festival, the Swedes went bigger than ever before, leaving a mark in both dance music and Ultra history.
2014: Swedish House Mafia Drops Documentary "Leave The World Behind"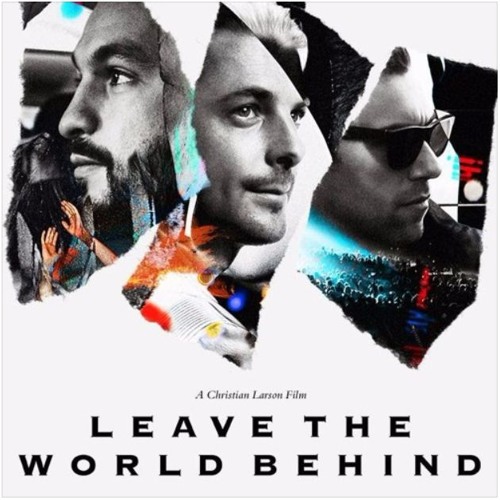 After saying goodbye in 2013, Swedish House Mafia dropped their music documentary Leave the World Behind in 2014. The film served as a farewell tribute for fans to remember the iconic trio while laying the music project to rest. Uncovering moments during the group's time on their One Last Tour, the documentary dives into the meaning of friendship and tells a story of huge success.
2014: Axwell // Ingrosso is Born
SHM members Axwell and Sebastian Ingrosso announced they would continue their partnership together, forming Axwell // Ingrosso. During the group's time, third SHM member Steve Angello focused on his solo project, releasing songs such as "Dopamine" and "Nothing Scares Me Anymore."
Axwell // Ingrosso went onto release their first studio album, More Than You Know, and delivered acclaimed singles such as "Sun is Shining" and "Something New." In 2018, the duo announced they would be going on hiatus to focus on their work as Swedish House Mafia.
2018: Swedish House Mafia Reunites at Ultra Music Festival
On March 25, 2018, Swedish House Mafia reunited once again after 5 years since the group split at the same event in 2013. Closing out Ultra Music Festival's 20th edition, the trio performed classics such as "Save The World," "Reload," and "Don't You Worry Child," along with multiple unreleased tracks. The set solidified the group's rightful home in dance music, as Axwell announced, "It's Swedish House Mafia for life this time."
2019: Swedish House Mafia Goes on the Save The World Reunion Tour
After announcing their return at Ultra Music Festival, the trio set out to commemorate their project by kicking off their Save The World Reunion Tour at Stockholm, Sweden. Due to high demand, Swedish House Mafia expanded the one-night event to three days. Afterward, the group went on to perform at festivals such as Foro Sol, Tinderbox, Ultra Europe, and Creamfields.
2021: The Group Parts Ways with Manager and Columbia Records
After leaving fans in the dark throughout most of a global pandemic, the Swedish trio returned, announcing they would split with former manager Ron Laffite and Columbia Records. Fans began to speculate whether the group would release any new music at all. Little did they know that the group would announce new music soon after.
2021: Posters Appear Around The World, Announcing Something is Coming
After suddenly going dark on their social media profile pages, mysterious Swedish House Mafia posters began to appear in different parts of the world last weekend. Cities such as Stockholm, Melbourne, Mexico City, and New York were filled with these promos, hinting that something was on its way. The flyers showed the group's signature logo of three white circles and the date July 16, 2021. Rumors speculate the trio would release their next single "Lifetime," featuring Ty Dolla $ign and 070 Shake.
Looking Ahead
Today, on July 15, Swedish House Mafia released their first single "It Gets Better." Not originally the single fans expected to hear, it is still new music, nonetheless. Released a day earlier than posters outside of New York initially intended, questions arise as to whether the group will still release something new on Friday, July 16. Will "Lifetime" be released on a later date instead?
Other than new music, the Swedes were set to perform on "The Tonight Show Starring Jimmy Fallon" with Ty Dolla $ign and 070 Shake on Monday, July 19. However, the official Jimmy Fallon website has removed Swedish House Mafia from their guest listing since the announcement.
Despite the performance cancellation, some news broke this morning after Billboard released an in-depth interview with the group. Swedish House Mafia will release their debut album Paradise Again in late 2021, with "It Gets Better" set as the first single off the record.