Everybody knows Spotify as one of the most popular music streaming platforms. Until this point, Spotify has been missing video content.
Although Spotify owns a big share of the music streaming services market, it keeps adding new functionalities to improve the service. Recently, Spotify lifted the very hated 10,000 tracks library limit. Besides, due to the COVID outbreak, the streaming platform added a new Listening Together feature.
Spotify was one of the pioneers of music streaming, but nowadays you can find many other apps like YouTube Music, Deezer, Apple Music, or Soundcloud. One of the most asked features that Spotify misses from its rivals is the video integration, which could arrive soon.
Jane Manchun Wong, shared on her Twitter that Spotify is apparently starting to build out a new video player on "Now Playing" UI.
Spotify's Video Integration 'Leak'
According to Jane Wong's information, Spotify is planning to create a tabbed interface for the "Now Playing" screen. It would enable different options for the displayed content of the tab. These new tabs would include typical album art, 'Canvas', and finally, a new video section.
While Spotify does not add video integration, users can try its 'Canvas' functionality, which shows a brief video clip in place of album art. It's not a full music video, but it's more than nothing.
The arrival of the video tab would be one of the biggest changes for Spotify's app. After taking the idea into consideration, the team behind one of the most popular music streaming services decided to start developing the feature. If things go as expected, the new video tab would show full music videos within the Spotify app. Previously Spotify integrated video content, but nowadays it is either difficult to find or completely non-existent. Something that could change in a near-future update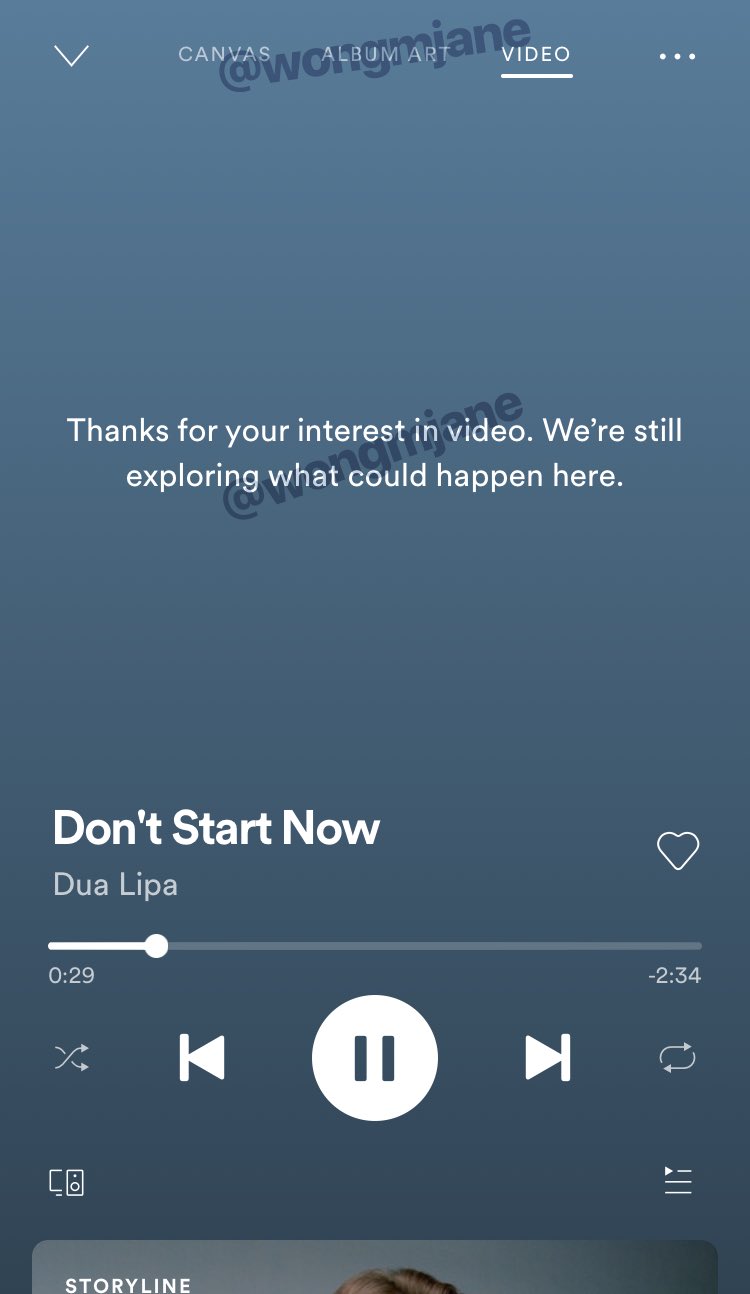 As you can see in the picture above, Spotify says it is "still exploring" what to do here. The existence of a new video tab makes the inclusion of a new feature very possible. Spotify knows that its one of the features that they miss and they will work in order to add it. Because of the huge number of people asking for it and because other platforms like Youtube Music offer it.