Electronic duo Snakehips has announced they're taking their show to North America for a 2023 tour to premiere their upcoming debut album never worry.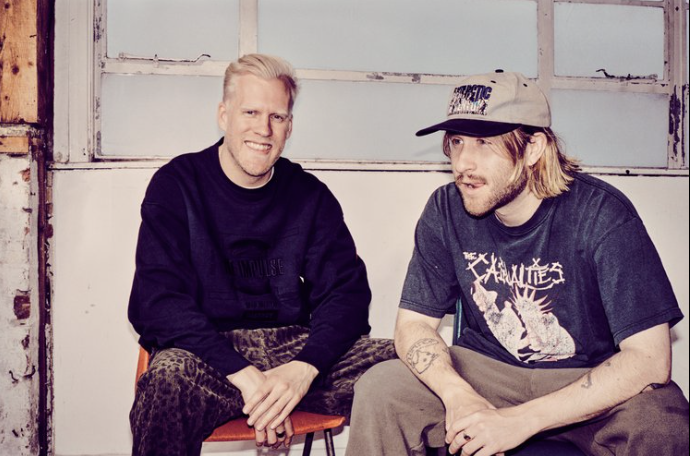 Snakehips is made up of Londoners Oliver Lee and James Carter. The two met on a flight to Hong Kong and bonded over their similar music tastes. Their first remix was Wild Belle's 'It's Too Late' and, not long after, they reached out to Banks to see if she'd allow them to remix 'Warm Water.' They went on to remix The Weeknd, who actually tweeted his praise of their take on his 'Wanderlust,' and are best known for their 2015 collab with Tinashe and Chance the Rapper, 'All My Friends'.
Tickets went on sale January 20th and you can purchase yours here.
Snakehips Tour Dates
MAR 31 Sunbar, Phoenix, AZ
APR 1 Bloom Nightclub, San Diego, CA
APR 7 District Atlanta, Atlanta, GA
APR 8 Summit Rooftop Lounge, Austin, TX
APR 14 Soundwell, Salt Lake City, UT
APR 15 Warehouse On Watts, Philadelphia, PA
APR 21 The Danforth Music Hall, Toronto, ON, Canada
APR 22 Big Night Live, Boston, MA
APR 28 Ogden Amphitheatre, Denver, CO
APR 29 Culture Room, Washington City, DC
MAY 5 HK Hall, New York City, NY
MAY 6 45 East, Portland, OR
MAY 12 Hollywood Palladium, Los Angeles, CA
MAY 13 The Showbox, Seattle, WA
MAY 19 1015 Folsom, San Francisco, CA
MAY 26 Sound-Bar, Chicago, IL