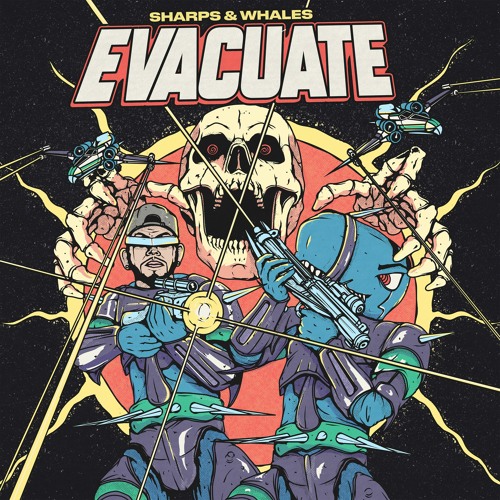 SHARPS & WHALES – Evacuate
It's certainly rough that we're losing some of our best months of our festival season to quarantine. But the upside of all of this is that less time spent touring and travelling means more time for artists to put out new music. And Israeli artist WHALES (who you may know by his previous moniker, "Sex Whales") has just teamed up with fellow bass artist SHARPS to release some new heat to keep you going during these trying times.
From the futuristic klaxon intro through the false drops, 'Evacuate' provides all the bass-y goodness to sate your quarantine needs. This is exactly the kind of track we're looking forward to hearing live once we get a chance. But for now, give 'Evacuate' a listen and be sure to grab your own copy in the link down below.
SHARPS & WHALES – Evacuate | Download