Atlanta-based Techno artist Sam WOLFE is here with a new energetic double track EP, Out of Phase. It has been released on the record label 1605 and is a collaborative project with ATL vocalists Gāuri and Anadi. Both new tracks, 'Out of Phase' and 'Gone' carry his new hypnotic style that has caught the eyes of many since his start in 2020. These two are following up his two breakthrough bangers 'Adrenaline' and 'Prison Break'.
Shortly after the release of those two succesful tracks, Sam was signed by Beatport's #1 all-time ranked techno produce: UMEK. That led to being featured on UMEK's imprint 1605 with his track 'Psalm 39', and dropping songs on the prime labels of Purified, Phobia, Senso Sounds,and others.
WOLFE is also supported by EDM legends, Tiesto & Armin van Buuren. He is gaining multiple millions of streams across all channels. In addition, Beatport labeled him as the #16 Beatport Techno producer in 2021 and since then performed globally across 27 different cities in 2022 alone.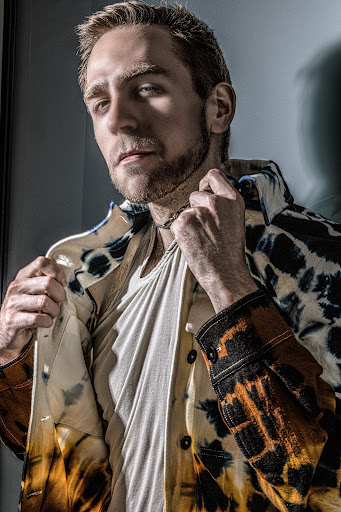 Inside of 'Out of Phase' & 'Gone'
The first track, 'Out of Phase' delivers a barrage of heavy techno and dark invigorating vocals from Anadi. WOLFE shocks listeners with a spellbinding breakdown in the middle, followed by an emphatic drop. Overall, this track packs a massive punch with a huge techno kick and a sound design that will test the limits of any club speaker.
The EP's second half, "Gone", features Gāuri and encompasses a riveting bassline. Also, a penetrating drum group and transcendent vocals fill the space for the listener. All together, the arrangement hypnotizes its audience living up to Sam WOLFE's reputation. Both tracks together make one of his best projects yet and foreshadows a killer year for the producer.
The Future of WOLFE
"2023 is the year I show the globe what my sound has become, and am ready to release an album worth of tunes. I'm very happy to kick it off with these 2 club-ready bombs that will have listeners' adrenaline pumping and let them see what my sound is all about."

– Sam WOLFE
WOLFE is well on his way to be a signature techno producer in North America. He continues to trend in the unground scene and gain support from big names. See what all the hype is about and tune in or even better, book him for your next show.
You can stream the Out of Phase EP here.