Welcome to the electrifying realm of OTR, where music transcends mere entertainment to become a conduit of emotions and healing. OTR's highly anticipated sophomore album, Be Quiet, They're Listening, has just graced the airwaves. The album continues the artist's evolution since his acclaimed debut, Lost At Midnight, in 2020. Collaborating with a constellation of talents including Bipolar Sunshine, Lizzy Land, JONES, Devault, and Kacy Hill, OTR's latest offering is a mesmerizing odyssey. One through an expansive sonic landscape, resonating with varied tempos and moods.
A Vivid Palette of Emotions
Firstly, Be Quiet, They're Listening beckons listeners into OTR's sonic universe. One where emotions flow freely and the healing power of music is palpable. Secondly, the album is a symphony of emotions. It is a collection of tracks that intricately weave together to reflect OTR's personal journey of self-discovery and renewal. Furthermore, through vibrant synths, intricate percussion, and soaring melodies, OTR paints a vivid palette of emotions that range from introspection to exultation. Each track on the album is a testament to OTR's meticulous attention to detail. One in which his innate ability to craft music resonates deeply.
A Visual and Auditory Marvel
Accompanying this auditory marvel is the official music video for 'In The Summer'. Directed by Kevin Clark, this prismatic visual masterpiece invites viewers on a kaleidoscopic journey through time and perspective. Further, building upon the storyline introduced in previous videos, the video for 'In The Summer' captures fleeting moments within a relationship. Moreover, these moments evoke a sense of wonder and connection that resonates with the album's overarching theme. Lastly, Clark's direction adds an extra layer of depth to OTR's music, making Be Quiet, They're Listening a holistic artistic experience that transcends sound alone.
A Fusion of Artistry and Science
OTR's journey from aerospace engineer to musical maestro is a testament to the fusion of artistry and science. Drawing inspiration from a science fiction short story that explores universal connections, OTR found the perfect backdrop for his album's concept. Be Quiet, They're Listening captures the essence of the Fermi paradox, reflecting the yearning for connection in a vast universe. OTR's ability to intertwine scientific curiosity with emotional depth is a hallmark of his artistry. What's more, this more than sets him apart in the electronic music landscape.
In conclusion, as OTR embarks on his fall North American headline tour, the resonance of Be Quiet, They're Listening is set to captivate audiences across the continent. Additionally, this album stands as a testament to OTR's growth. Both as an artist and a reflection of his unwavering commitment to crafting music that resonates on a profound level. With each track, the artist beckons us to listen closely, encouraging us to be quiet and truly hear the messages woven into his sonic tapestry.
Lastly, with a total runtime of 40 minutes & 40 seconds, OTR's Be Quiet, They're Listening is out now on Astralwerks, and can be streamed below, enjoy!
Experience the transformative journey of Be Quiet, They're Listening and embark on a voyage of emotions through OTR's exquisite soundscapes.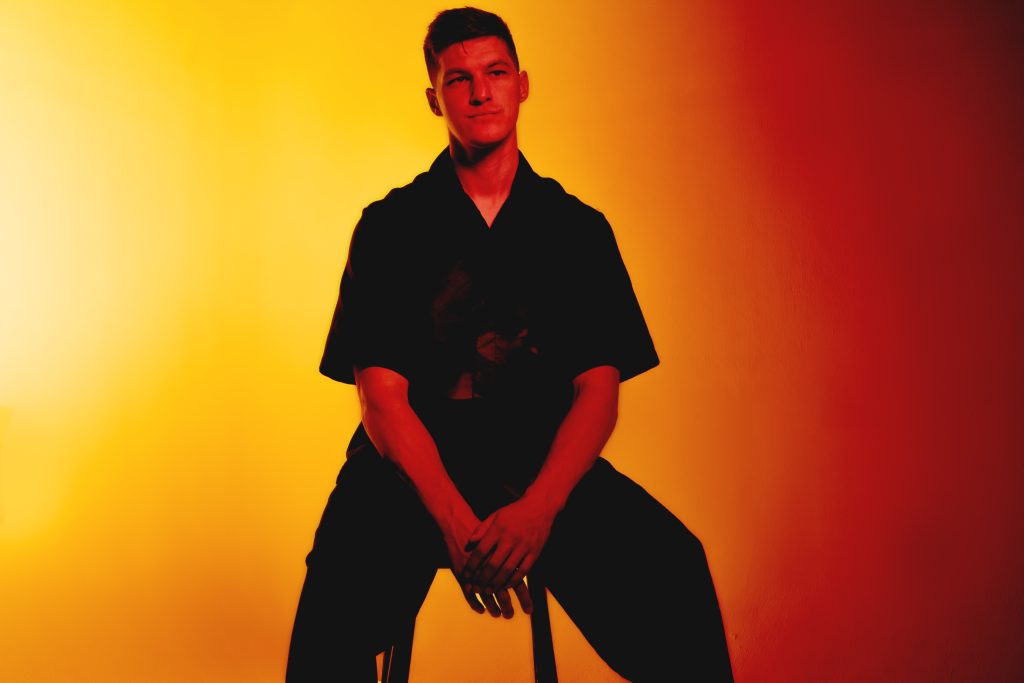 OTR – BE QUIET, THEY'RE LISTENING, | STREAM