Following the luck of every single big summer festival this year, Mysteryland will not take place – physically, at least. Instead, the event is creating and streaming a digital festival to bring their fans the musical dose they need.
As the longest-running festival in the Netherlands, the organizers behind Mysteryland could not miss the chance to offer a show for their community. This year, the event will take a different approach to the celebration, as various artists will perform from a hot air balloon.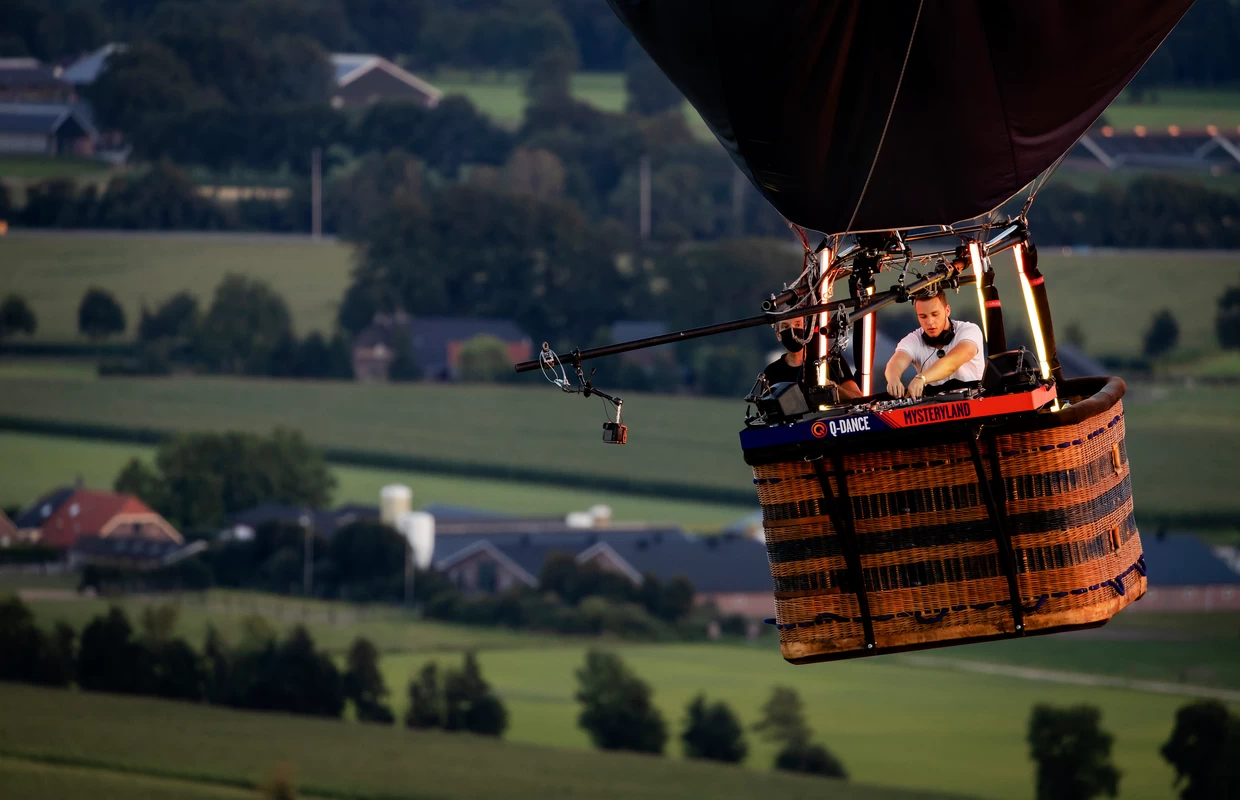 Who's Streaming From The Balloon?
Amongst the artists that will jump into the hot air balloon, you can find Dutch veteran Joris Voorn, trance expert Paul van Dyk, Sander van Doorn, Vunzige Deuntjes Soundsystem and Sefa. The event will take place on Saturday, August 29th between 7:00pm and 1:00am UTC +02.
The good news does not end here, as Mysteryland's Let's Get High stream will also feature music on eight different stages, covering the full range of electronic music. Hardstyle lovers will be able to enjoy at a virtual Q-dance stage where there will be hardcore and hardstyle. Some other stages include Vunzige Deuntjes, with the best hip-hop, and Trance Energy – where there will, of course, be trance music.
Huge names are appearing at this digital event. One is Carl Cox, who will also be present with his label Awesome Soundwave together with Christopher Coe and Honeysmack. Although some sets will not be fully 'live', the quality of the sets is guaranteed. Regarding Carl Cox, the British DJ is recording his set in Australia where he has been in quarantine for some time.
Mysteryland is preparing a wonderful event where a total of 50 artists will perform digitally. All the names have not yet been released, so make sure to stay tuned to Mysteryland's socials to discover more names ahead the event.
Together with the team, we started looking for an alternative way to create a highlight to end the summer. We owe the same to our stand and our visitors. With the cooperation of a number of great artists, we have literally succeeded.

Milan Raven, Festival director