Although 2020's edition of Mad Cool did not take place due to COVID-19, the majority of the line-up stays for next year's edition. Amongst the headliners, you can find world-class artists like Red Hot Chili Peppers, The Killers, Twenty One Pilots, Faith No More, Alt-J, Royal Blood , and Major Lazer.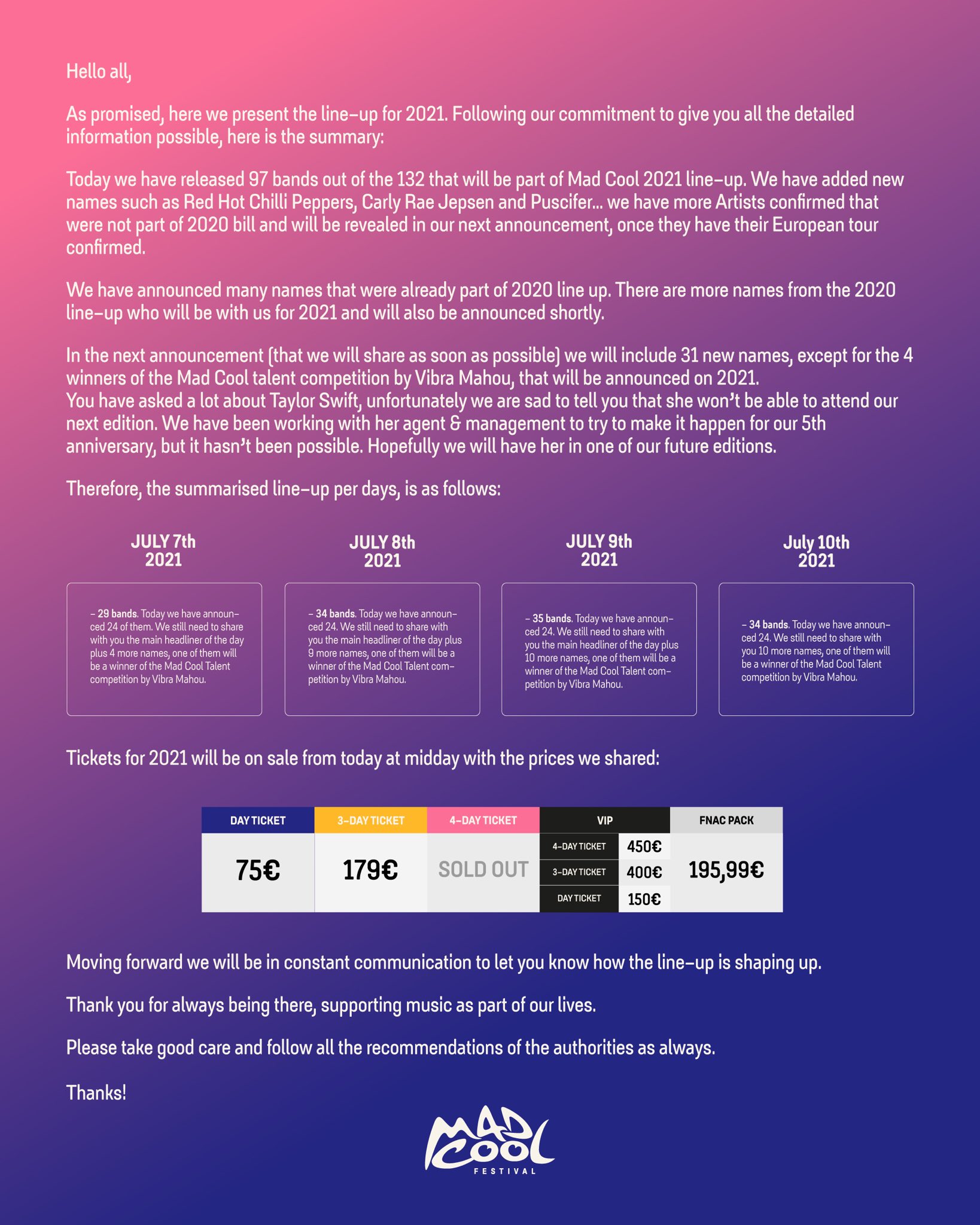 AS one of the most popular festivals in the southwest of Europe, Madrid's Mad Cool Festival got to work, in order to celebrate a massive 2021 edition. It's an unmissable date for music lovers in Spain which will have to wait until next year. During the expected days of 2020's Mad Cool celebration, the organization released news regarding the line-up. The staff also announced some perks for 2020 ticket holders.
Mad Cool Looks Forward to 2021
Festival organizers promised to maintain or increase the number of artists for next year's rendition. In order to show their commitment to the festival, they released a huge first round of artists. These are only the first confirmations but show how Mad Cool will return stronger than ever. There are wonderful names already sitting on the line-up and waiting for the next round of confirmations. Regarding the electronic music scene, you can find Diplo, Four Tet, Nina Kraviz, and Hayden James in addition to Major Lazer.
One of the major issues for the organization was Taylor Swift canceling. It was a big setback as the American singer was one of the most anticipated artists. Kings of Leon, Taylor Swift, and Billie Eilish will miss next year's edition, but other amazing headliners will replace them. Coordinators explicitly apologized for not being able to make the 2021 booking with Swift. However, they tried to manage the booking to the last straw because the organization knew she was an important part of the line-up for the 5th anniversary. One way or another, Mad Cool Festival is set to happen on July 7 – 10, 2021.
Little Treats for 2020 Ticket Holders
Cheering for and encouraging fans to keep their tickets, the organization announced a list of benefits. This gesture will let ticket holders from 2020's rendition get the most out of their purchase. Some of the benefits include a 25% discount on official merchandising and the Mad Cool Vibra Mahou Tour, alongside some exclusive gear.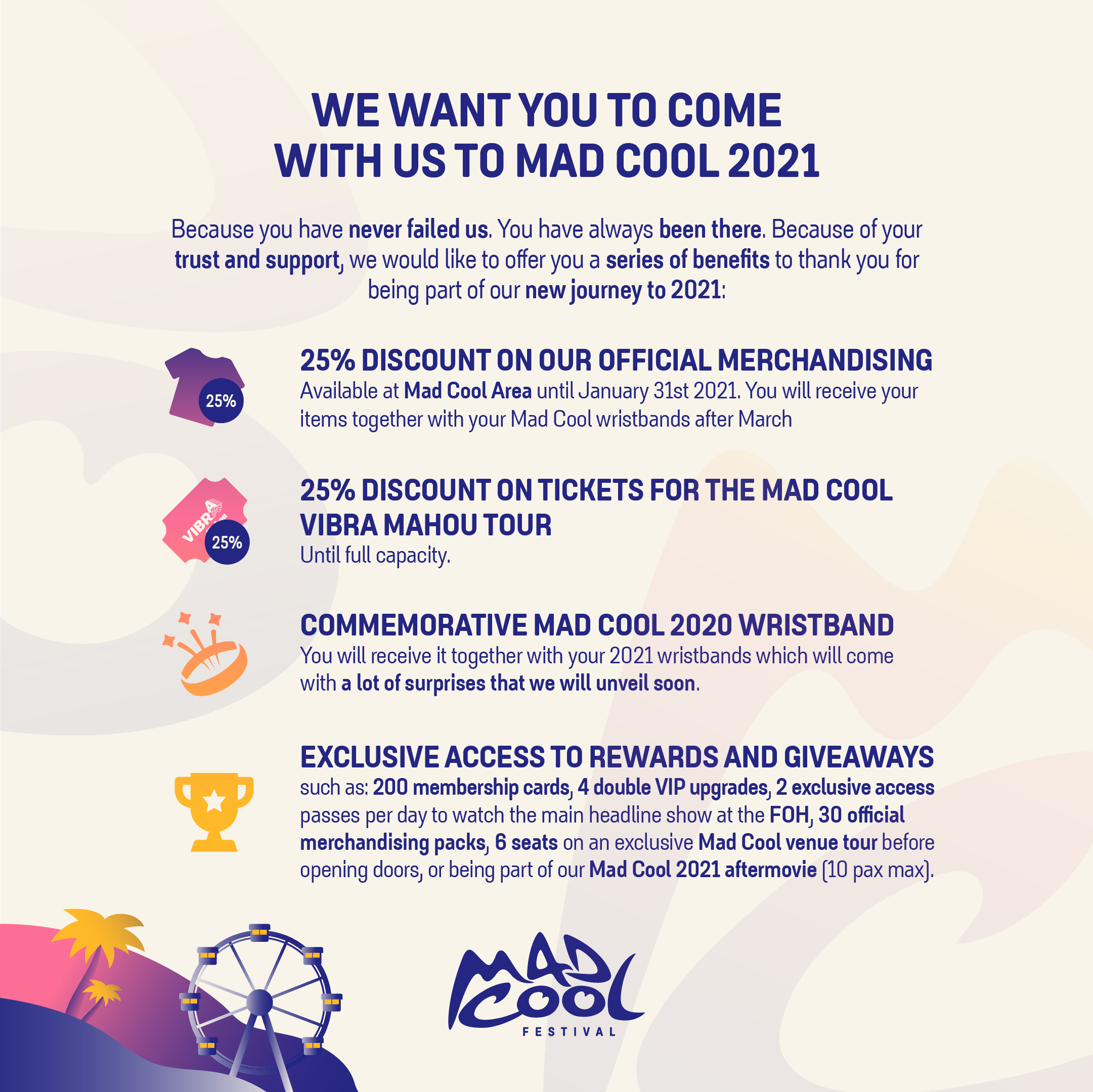 In order to purchase your tickets for Mad Cool's 2021 edition, head to their website here.