2020 is JOYRYDE's year. The English DJ made headlines all over the industry this month after releasing his debut album, BRAVE. The 18 track LP is an amazing masterpiece. Now, to complement this experience, JOYRYDE has released the first video for one of the songs contained inside the album. The video for JOYRYDE's new track 'THRILL' is here and you definitely don't wanna miss it!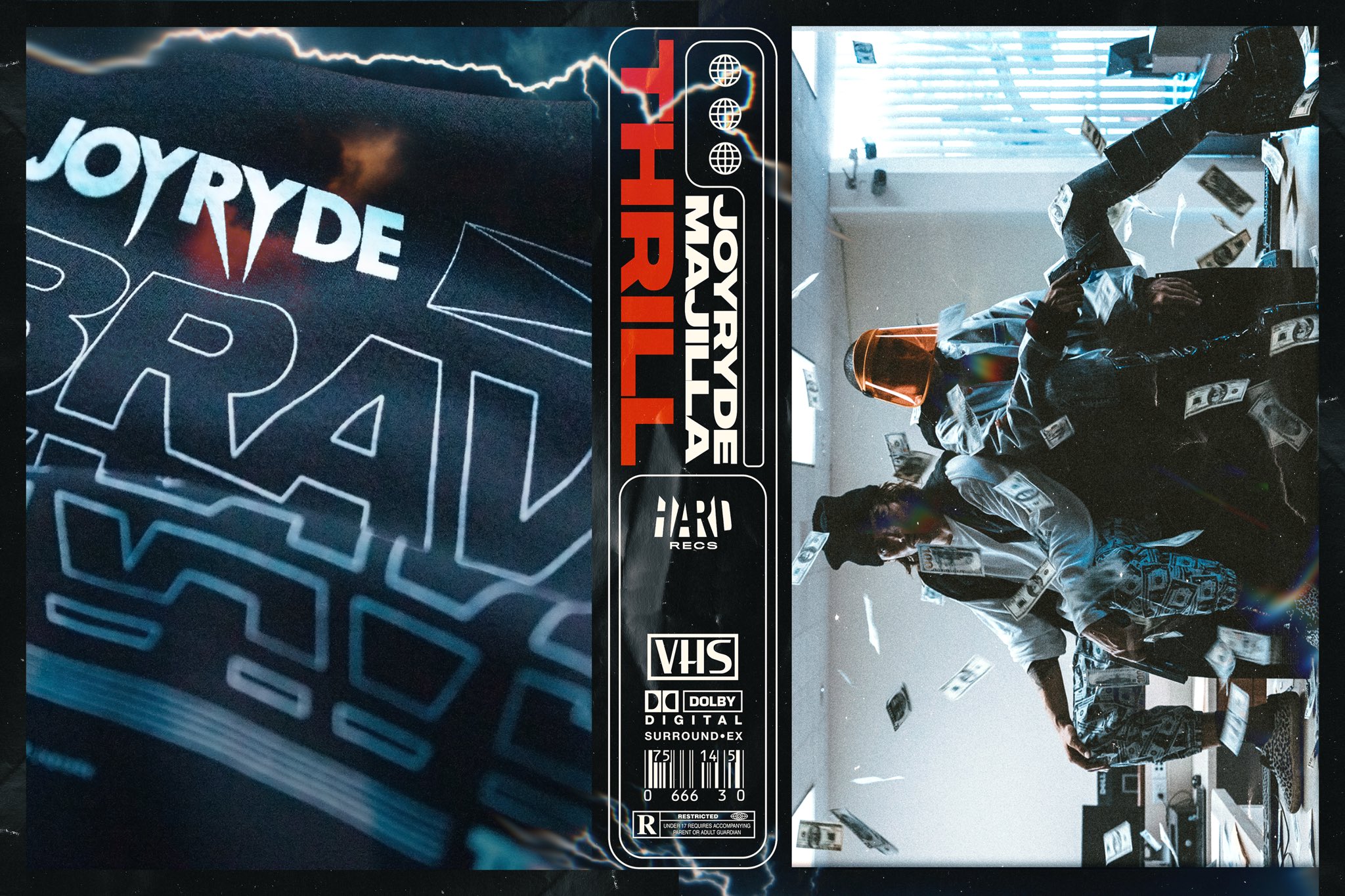 In partnership with HARD Records, directed by James Mackel and written by JOYRYDE himself, this mini-movie is nothing short of amazing! The video talks about a young couple who go through hell and back for each other. Traveling through the country, hitting stores and other places, running from cops and federal agents, there's nothing that can stop these two. A pretty common EDM video argument right? However, the idea is taken and transformed by JOYRYDE's mind. Certainly, the track's sinister, eerie, and dark atmosphere mixes perfectly with everything the artist represents.
THRILL, In Memoriam
While THRILL's video might be an amazing audiovisual journey, there's actually much more to this video than it might seem at first. As revealed by JOYRYDE himself in a series of posts, he explained the whole story behind the video. One of the lead actors, Rob Lyfe, passed away months after the video was shot. This video, JOYRYDE wrote, is dedicated to Rob. In the same post, the British artist wrote:
"Over 4 days I made friends I didn't know I needed. It adjusted my life and ambition for creating the video. Rob and Melian are the stars. They made this video what it is and I'm so amazingly grateful for the whole experience.About 6 months ago Rob tragically died. It was the most devastating moment in our lives. I still can't believe it. He was the most alive person I've ever met. We became childhood friends within minutes. This started out as a music video, but ended up being a huge life event for me and for many others. I'm so proud of it and so grateful to everyone who helped bring it to life." – JOYRYDE.
You can read JOYRYDE's posts regarding the whole experience on his Twitter.
Losing a friend is one of the hardest things in the world. For JOYRYDE to pay homage to Lyfe in such an amazing way is simply breathtaking. Aside from this video being pure art, there's much more to it. JOYRYDE takes his project and dedicates it to a friend he will never forget. This plasters Rob Lyfe forever in music's history. Through such an amazing journey, such as this video, his memory is now carved inside the mind of many. Surely, an amazing tribute, to one that's gone but not forgotten.
What's Next For JOYRYDE?
With this video, JOYRYDE continues to show music is not only about the song itself. Feelings, stories, and countless souls come together so that amazing projects like this can continue being created. I can't wait for what's next in this amazing project. I'm sure, after all of this is over, we will be able to look back and realize BRAVE is one of the most complex, amazing, and pure experiences ever created within an EDM album. R.I.P Rob, and thank you for being a part of such a life-changing experience.
Watch JOYRYDE's THRILL video below