On Wednesday, a hailstorm moved across the Louis Tomlinson concert at the Red Rocks Amphitheatre near Denver. At least seven people went to the hospital with non-life-threatening injuries; up to 90 people were treated on scene for cuts and broken bones. Since the incident, the venue issued the following statement below.
After seven people were taken to the hospital, and 80 to 90 more were injured by a hailstorm last night at @RedRocksCO…the venue has now issued a statement. pic.twitter.com/L3ZUyCap9u

— Festive Owl (@TheFestiveOwl) June 22, 2023
There is much debate over the post, as some feel that the venue should have responded with more bedside manner.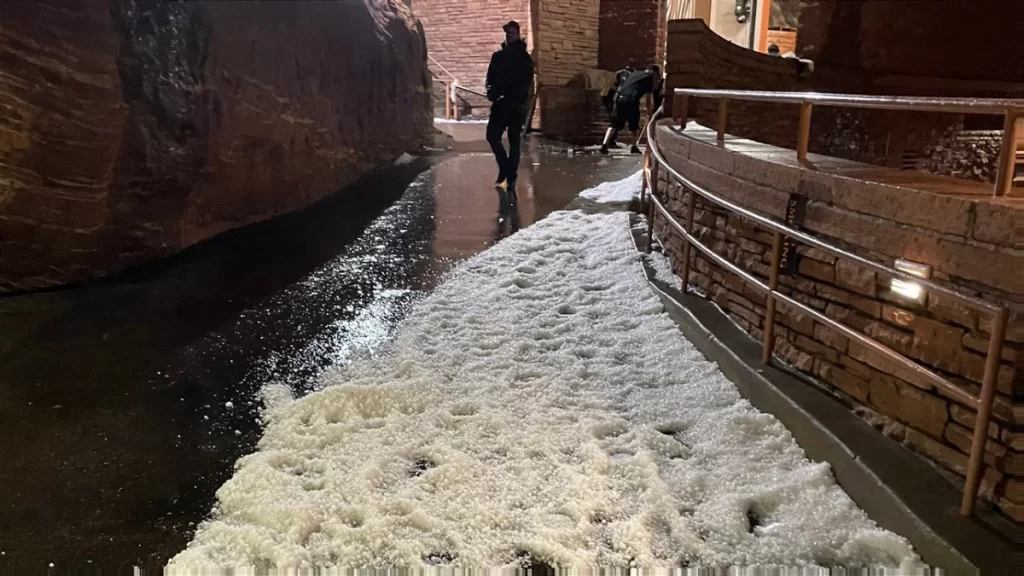 Others felt that the weather is indeed out of the venue's control, so what else could they have done?
Multiple stories had been covered by news outlets detailing the experience. Attendee Bella Oliveira hurt her head and shoulder in the mishap.
"I managed to hide where they were selling drinks and I used my backpack to protect myself and another girl."

Bella Oliveira
The West Metro Fire Department responded to the scene, and the National Weather Service of Boulder first issued the severe thunderstorm warning around 9 pm. It also warned of high winds up to 50 mph and golf-ball-sized hail. Local news reported a lot of bleeding heads, fingers bruised or broken. A meteorologist also voiced that this could have been avoided since the weather was projected to be bad all day. But in the spirit of entertainment, the show went on. What do you think of Red Rock's response?