It's hard to fathom even thinking about the year 2025 right now, but here we are, and it's for a good reason. Groove Cruise rocked the music festival world by making a huge ship upgrade from 2023 to 2024. It went from Celebrity's Millenium-class of ship, built around the turn of the century and weighing in at 90,000 gross tons to Norwegian's Encore, built in 2019 and weighing in at 164,000 tons. The huge jump initially had the Groove Cruise team nervous about filling a much bigger ship, but those worries were soon washed away. Now Groove Cruise is ready to embark on the largest music festival cruise in history for 2025.
Groove Cruise 2024 sold out months ahead of schedule, leaving Groove Cruise marketing with little to do besides plan ahead for 2025. The Groove Cruise team is officially ready to go to the top of the top, locking in the largest class of cruise ship in the world (until January) for 2025. Groove Cruise 2025 will take place aboard Royal Caribbean's Allure of the Seas. Allure of the Seas was built in 2010 and weighs in at an astonishing 225,000 gross tons, almost doubling the overall size of the Norwegian Encore.
GCMIA 2025 is set for January 23-27 and will visit Royal Caribbean's private island paradise in Labadee, Haiti. Sailing from Miami, Florida on Thursday, January 23, 2025, Groove Cruise invites past Captains and newcomers alike to indulge in a once-in-a-lifetime experience aboard Royal Caribbean's Allure of the Seas. The sailing will feature 96 hours of nonstop music, as well as Groove Cruise's signature immersive programming which will include 11 stages with world-class production, globally renowned artists, daily themes with dedicated parties, artist-hosted activities, beachside destination parties, the Whet Foundation volunteer experience, mental health panels, and so much more.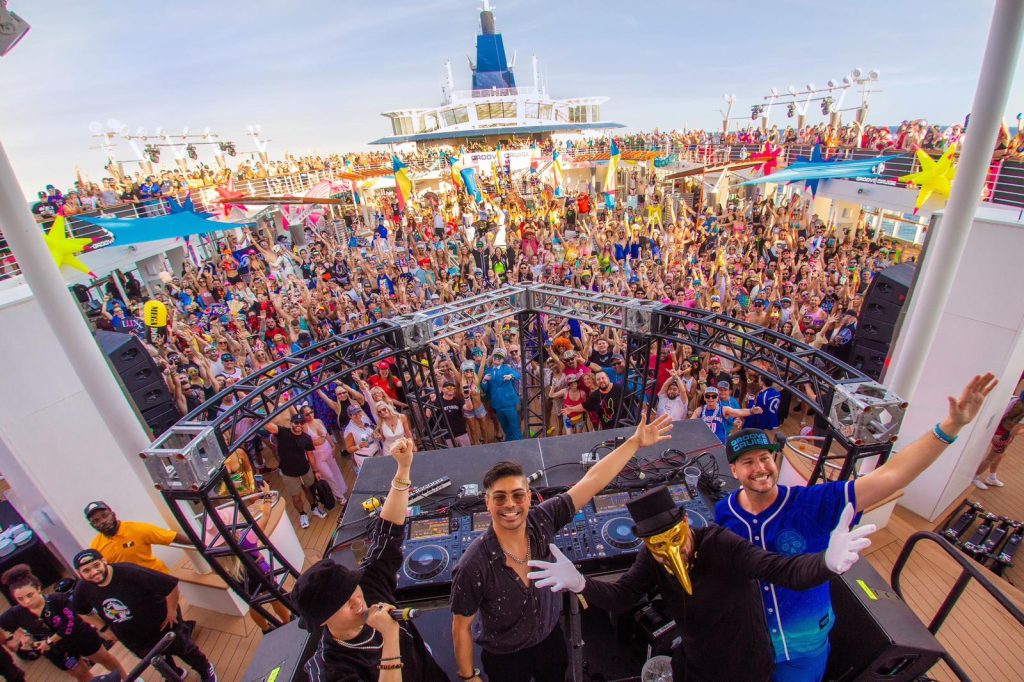 Awarded Best Large Cruise Ship by GOLD Travvy Awards, Best For Entertainment by Cruisers' Choice Awards, and Best Individual Cruise Ship by Readers' Choice Awards, Allure of the Seas will be the largest and most innovative Groove Cruise ship to date and will be the biggest music cruise in history.
If you thought the sunrise sets on the top deck of the Celebrity ship were epic, just wait until you experience the aft deck of the Allure! Groove Cruise Miami 2024 is completely sold out, but fans can reserve their spot now for Groove Cruise Miami 2025 with only a $99 deposit via https://www.groovecruise.com/.