While most attention is on Miami Music Week in March, Miami has a great upstart festival coming in February. We sat down with Justin Dauman from We Belong Here Festival to talk about the festival and what fans can expect.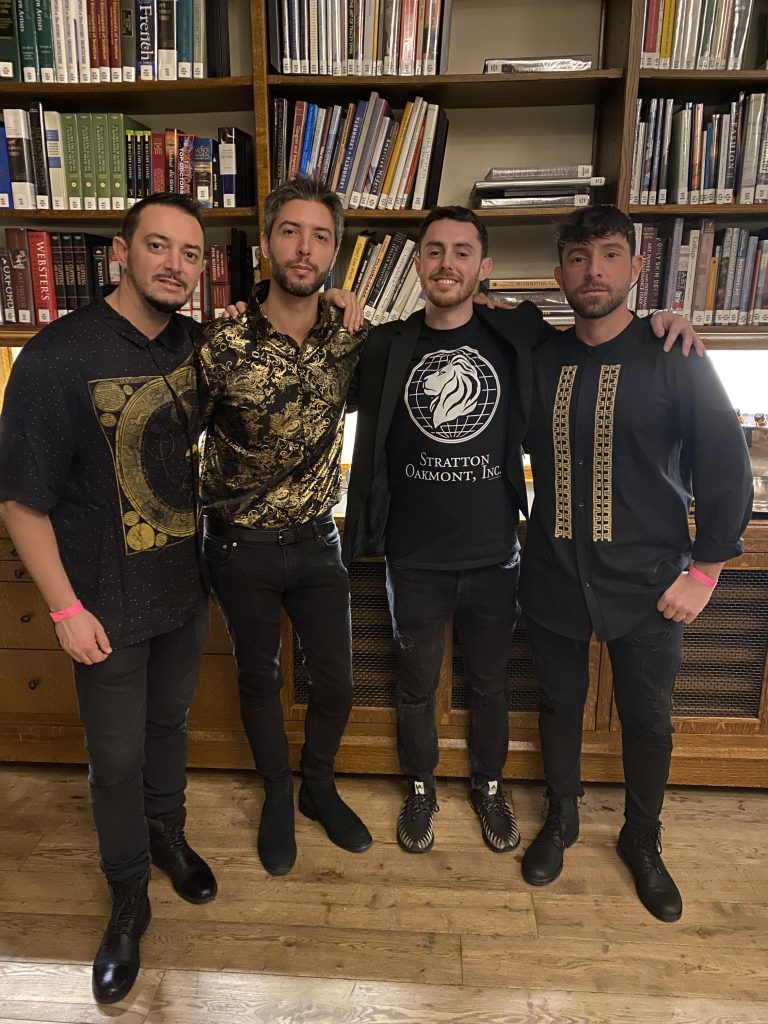 How did We Belong Here first come together – what was the initial idea?
The story goes that Justin booked Charles to host and perform at an event at AM Southampton
Nightclub in 2018, and a shared passion for music sparked the beginning of a friendship.
In the midst of the Covid-19 pandemic both our businesses we're shut down.
Living in Miami at the same time, we re-connected and started conversing about how we'd like to make our mark on the world when it reopened. A shared dissatisfaction for the status-quo and a desire to make a positive impact on people's lives was the early inspiration behind starting We Belong Here. The way we felt dance music was meant to be experienced didn't seem readily available, so we set out to create it.
Who is involved, how many people?
It takes hundreds of people working together in order to make the festival happen. Right now we are a small company and the only people who work full time on the brand are us, the founders.
What are the most important values and aims of the festival?
We believe that going out to dance and socialize is a truly positive part of society. We want the festival to radiate positivity in a way that is genuinely impactful on people's lives throughout the rest of their year, whether it be from the new friendships they made, new music they discovered, or new memories they'll never forget.
How we accomplish this is in the details of how we approach curating the party.
Danceable music that is universally enjoyable, drawing from the depths of the underground and the most well-refined commercially appealing music
Placing the DJ in the center of the dance floor and making sure every person has extra space to dance
Picking locations with beautiful natural scenery, and having our production enhance that not override it
Treating every person that walks through the door like a VIP, include a world class selection of food
Tell us about the 360 stage, what it offers and some of the tech it involves.
More important than the stage itself is the effect it has on the party by its placement. It's not an artistic monument meant to be started at and observed. The 360 Experience puts the DJ in the center of the dance floor because of the social energy it radiates. We don't want everyone staring in one direction, rather looking around, dancing with their neighbors, making new friends and connections. The impact of this is real and makes the party feel like a true party, as opposed to a rave or a concert.
Tell us about the lineup this year – what was the aim with it?
Our intention while curating our lineups is always to offer a perfect blend of the best underground, melodic, and mainstream music that falls within the world of house and techno. The artists we bill on the lineup play music that we believe to be universally enjoyable, even for the party goers  that aren't fans of their specific music. Another key factor in the lineup curation is brining artists that haven't ever played the market or haven't played in years. 
What are the challenges of putting on a festival in the current market? what are the hardest parts?
As in most industries, prices have gone up and budgets have gone down. When we originally imagined We Belong Here, we felt like the world was going to enter a roaring 20's like period. We couldn't have been more wrong, but that maybe makes what we set out to do even more important than it would have been. Figuring out how to do more with less has been challenging, but it's also been exciting as it forces us to think about luxury in a way that isn't flamboyant but rather what truly provides the most value to a person's experience, even if it isn't flashy. Luxury you can feel is not always luxury you can see. We've always wanted our parties to be something that are fit for the standards of a hard working, wealthy party goer who values free time over money, yet intended and accessible to be enjoyed by all no matter where you are at in life or the challenges you're currently facing. It's a delicate balance.
Tell us about the location, how you found it and what it offers to the whole experience.
Location is an extremely important part of our brand. We decided on Historic Virginia Key Beach Park because of it's natural beauty, history of inclusiveness and as a safe haven from prejudice, and most importantly because the team that runs the venue was so welcoming and hospitable to us during a time where most places around the world would not even entertain a conversation about a new gathering. We're very grateful for everyone who keeps this special place going on a day to day basis.
Tell us about the lux offerings at the festival and what they offer.
We're not promising you a 5 star resort when you walk through the door, but from all the festivals we've attended we thought long and hard about the little things that make all the difference for an elevated experience. We hope to deliver a 10/10 on all of those aspects. From having the best food, to places to sit and relax, short wait times, nice bathrooms – thats a bit of what is to be expected.
Any top tips for people coming for the first time?  
Get plenty of rest and gear up for the best two days of your life!