We've got you the best Organic House to kick off the weekend ahead.
If you're looking for some music to power your mind up for the weekend, we've got you a great starting point. Up-and-coming DJ and producer EddyThron has put out a beautiful two-part EP on Argentinian maestro Teleport-X's imprint, Deepwibe Underground South America. The EP marks his first release under his deeper subalias, EddyThron pres. Aloft.
EddyThron
EddyThron is a young producer who's been involved in the Music industry, specifically in the Electronic Music industry, for well over 10 years now. A Trance devoted, his first official productions came out in 2017 with the Alpha EP, and before his Aloft branch, he'd released 8 originals spanning the genres of Progressive Trance and Tech Trance.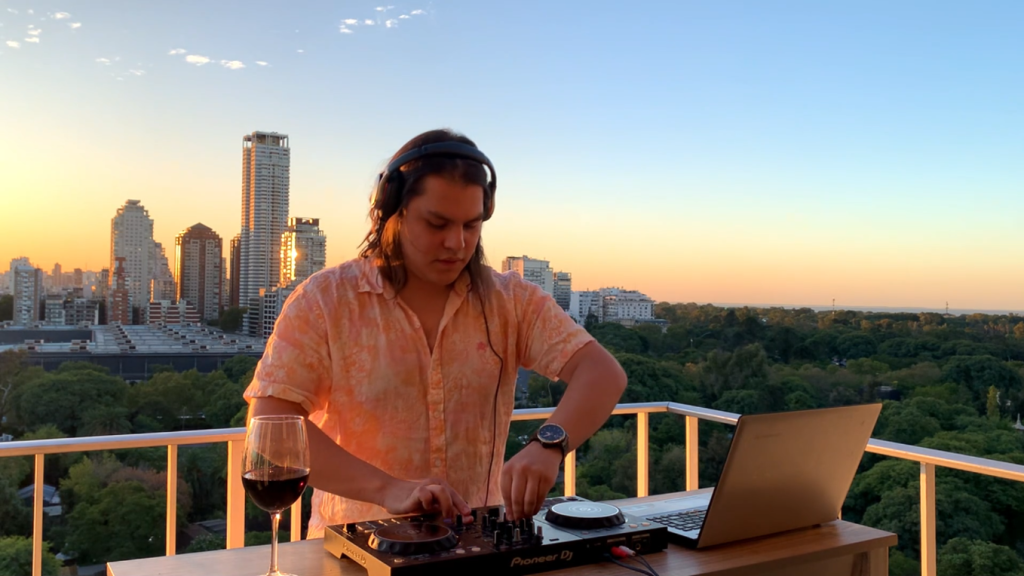 "EddyThron pres. Aloft is designed to enjoy golden sunsets by the seacoast, or high up (i.e., aloft), drink in hand, and with great music which allows for both dancing and having a friendly chat."

-EddyThron
EddyThron pres. Aloft
Eddy's subalias Aloft was born as a means of experimenting in new spaces, with the idea in mind to produce slower music that could make you feel the same way Trance does. Launched in late 2020 with his unofficial remix for Above & Beyond's 'Solarized', EddyThron pres. Aloft saw quick acceptance and liking from listeners. A fan favourite, his 'Veridis Quo' remix has been played around the world.
His most beloved project to date is ATOP, a concept that pairs Organic music and stunning aerial views. The first episode, recorded in Buenos Aires, is already out.
[embedded content]
Flying Over The Bare Ocean EP
His first set of originals come in the shape of the Flying Over The Bare Ocean EP, with clever use of Organic sounds to ambient a groovy pair of tracks.
Flying Over The Bare Ocean
The first — and homonymous — track contains air instruments, a rhythmic sine wave pluck, hums, and a healthy amount of percussion. Get ready to fly over the ocean during the break, closing your eyes and letting the music make you levitate.
Hints Of Life In Dark Places
The B-side to 'Flying Over The Bare Ocean' is titled 'Hints Of Life In Dark Places'. Through modulated arpeggios, a cheeky piano, and evolving pads, Eddy pictures a journey from the dark to the light, and to life.
Listen to EddyThron pres. Aloft's debut EP by heading below for your Spotify play, or head to these links for a YouTube play: Flying Over The Bare Ocean | Hints Of Life In Dark Places. Also, be sure to follow him on socials by clicking here.