DJ Snake has proposed a comfortable way of attending one of his shows. The Frenchman presented Le Concert Au Cinéma, a taste of DJ Snake's impressive show at La Défense Arena designed for cinemas.
After releasing a massive and very expected track like 'Trust Nobody', the Pardon My French artist is back. There's no doubt that his show at La Défense Arena was out of this world. The event took place on February 22, but it looks that it will stay for a long time in EDM fans' heads. The original show happened before the COVID 19 pandemic. It also preceded many tragedies for the music scene as a consequence of the pandemic's continued existence.
About Le Concert Au Cinéma
Lucky for fans, DJ Snake is creating a special show designed for cinemas in order to remember that glorious night. It will allow music enthusiasts to enjoy a close taste from a very different perspective. And what's more important, it allows fans to watch from the angle of a cinema chair.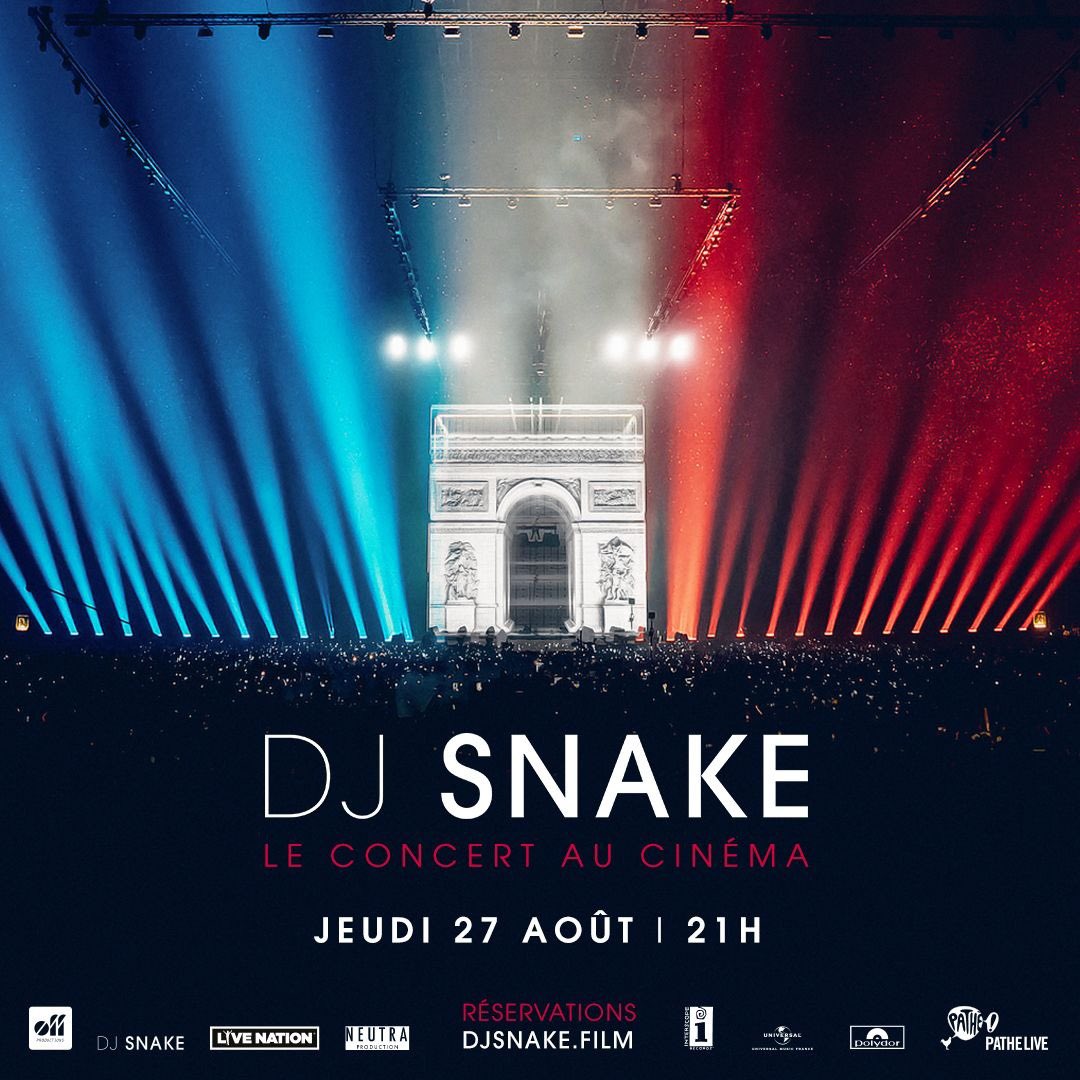 Although DJ Snake is a veteran DJ of the scene, this concert was one of the most important acts of his career. He explains many aspects of the show and teases this new production with an aftermovie. If you are curious about the event or need more information regarding the magnitude of the party, make sure to watch the video below.
DJ Snake's original idea will arrive at the cinemas on August 27 at 9 PM CEST. You can already sign up for the reservations process as tickets will go on sale progressively from July 2. Although there is no news regarding the prices, it will probably be accessible for EDM fans. This idea will bring pyro and powerful sound to movie theaters.