Good news arrived for Dancefestopia fans. The Kansas City-based festival set to take place from 10th to 13th of September is still keeping its original dates.
Although many other festivals have been suspended or postponed, the 9th annual edition of Dancefestopia Music Festival keeps forward as planned. The organization also stated on Twitter that all artists remain confirmed and available for the festival. In addition, Dancefestopia is working with health and government officials to establish a safe edition of this great bass festival.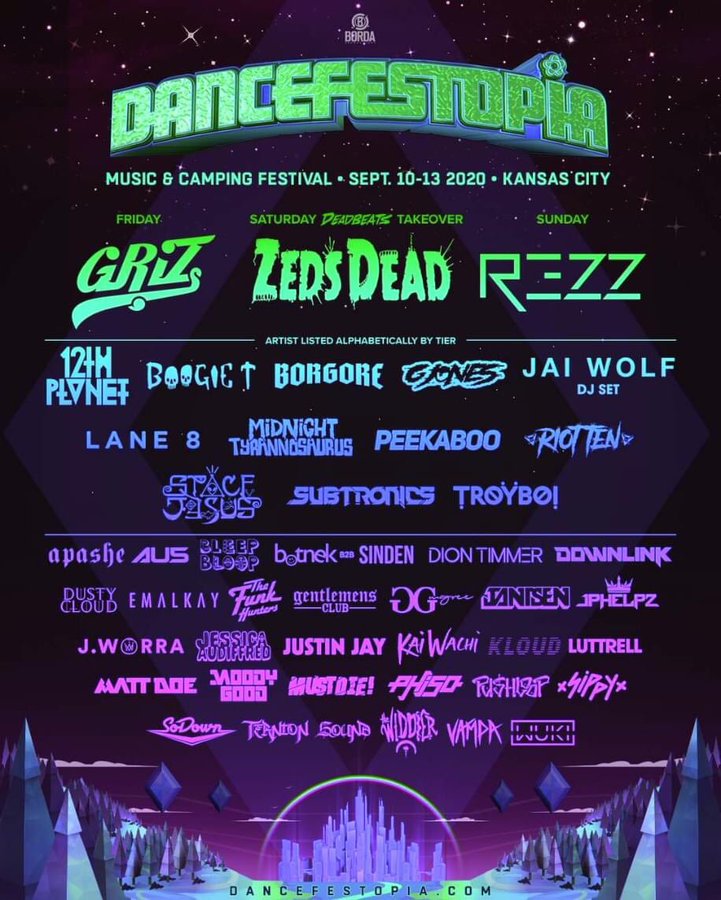 While many festivals are already looking forward to next year's edition, Dancefestopia shows its positivity. In fact, it is expecting its 9th Anniversary to continue on in a safe and "almost" normal way. Other festivals, like EDC, also changed dates to Autumn, but there is nothing definitive yet.
At the time this article sees the light, Dancefestopia will take place according to the original plan. The organization will most likely implement better safety and hygiene measures to preserve the health of the attendees.
Great news for bass fans as this festival with GRIZ, Zeds Dead, REZZ and Borgore are amongst the huge lineup that could be one of the few festivals to take place during the Summer season. We will keep you updated if things change but for now, the festival is going forward.