WOW! ASOT1000 sold all the available tickets for the forthcoming celebration weekend. The hype is real and A State of Trance 1000 is now the fastest-selling ASOT of all time, having sold out in 4 hours.
55,000 lucky fans of 92 nationalities will attend the highly anticipated event, traveling from all corners of the globe. Without any doubt, this celebration will be one of the best celebrations of the year. Trance icon Armin van Buuren will be headlining the celebration on 3 & 4 September at the Jaarbeurs in Utrecht.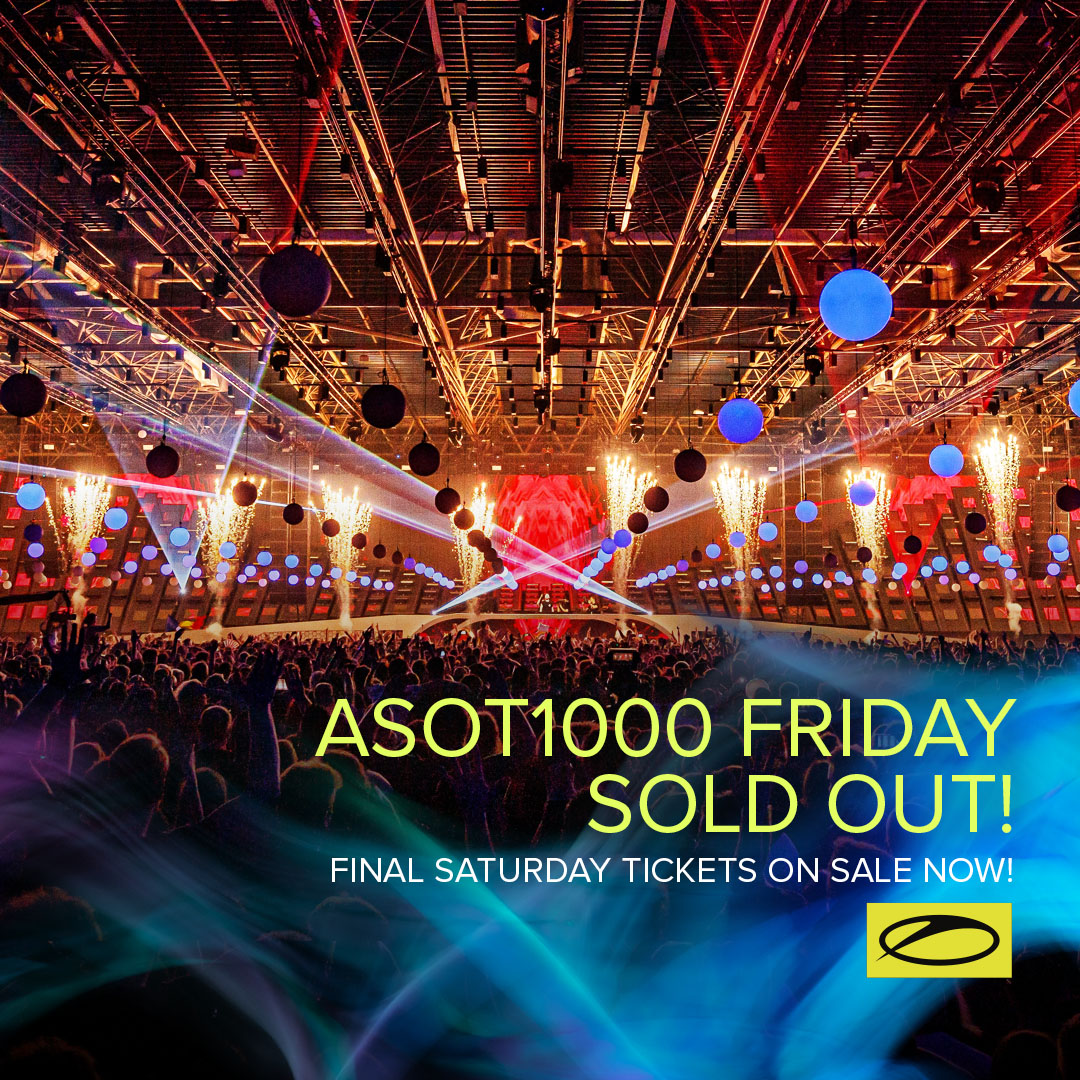 ASOT1000 Will Be a 2 Day Long Celebration
ASOT will throw a spectacular 1000 episodes celebration weekend that will definitely be an unforgettable experience for trance fans worldwide.
The one-time-only, two-show ASOT 1000 Celebration Weekend starts on
Friday, 3 September with a night that pays tribute to twenty years of A
State of Trance. The 5-hour experience will be a nostalgic journey through
2 decades of trance.
The second show on Saturday, 4 September will be a more familiar celebration of ASOT in line with the previous milestone celebrations. A State Of Trance proves that the show has still much to offer and that the support that the show receives is simply massive. The 9-hour event will take place across 5 areas in a massive celebration of the 1000th episode of ASOT.
Although there is still a lot of information left to know, fans can look
forward to a star-studded lineup packed with new young talent as well as
iconic trance artists. Besides, the show chose 'Turn the World Into a Dancefloor' as the theme of the celebration. Breaking records as the fastest-selling ASOT event of all time, ASOT1000 is already shaping up as one of the most highly anticipated events on the 2021 dance music calendar.
As final news regarding the celebration of summer festivals arrive, all eyes are now turning to the Netherlands.