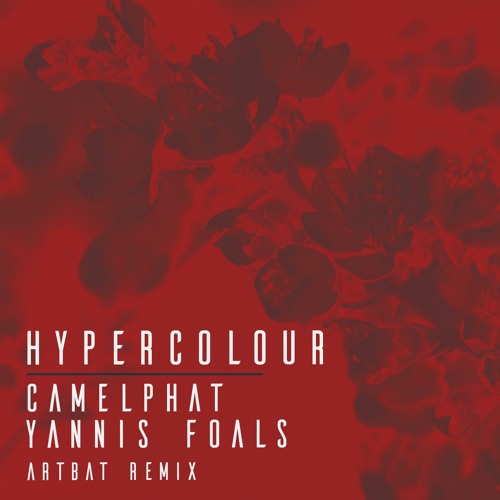 Camelphat – Hypercolour (ARTBAT Remix)
Is there anything better than an amazing remix from a big artist to another big artists' track? Different minds, schools of thought, and ideas come together to give a work of art a brand new life. A renaissance. That is exactly the definition ARTBAT's new remix for Camelphat's 'Hypercolour' is. The track is an outstanding masterpiece. If you're into enveloping techno/house, this is for you.
Camelphat continues it's meteoric rise to the top. Regarded as one of the top duos when it comes to commercial techno and house sounds, there's no human being on earth who can resist dancing or at least shaking their foot to the groove their tracks exude. Their sound is pure perfection. 'Hypercolour' is their third release of the year. After pairing up with Yannis for this huge track, it was only a matter of time before the remixes arrived.
ARTBAT on the other side, continues their own rise inside a sound of their own. The duo moves inside some spectre which lives between techno and house, and deliver a cinematic sound unline anything else I've heard before. Gathering these four DJs could only have one possible result. An amazing production containing majestic and amazing talent within it.
'Hypercolour' Artbat Remix
When I wrote enveloping techno/house before, I wasn't trying to name a new Beatport genre (Lol). However, for me, this is the only way to describe this amazing track. The music completely wraps the listener into its world and throws it through a multidimensional portal in which the walls and halls are filled with the enormity and majesty of a cosmical sound. That's exactly how this new remix sounds to me. Makes no sense at all? Well, you better go listen to it so you can give me your opinion then!
Camelphat – Hypercolour (ARTBAT Remix)