The lineup for EDC Las Vegas is here!
Who's excited for EDC Las Vegas? The festival is set to return this year from May 15th until May 17th and promises to be one to remember. The organizers have just announced the official lineup for the event and it features many amazing artists. Going from The Chainsmokers, Markus Schulz and Zedd, all the way to Afrojack, Carl Cox, Major Lazer and more, the 2020 edition of EDC Las Vegas is surely one not to miss.
You can have a look at the full lineup below and stay tuned for the festival!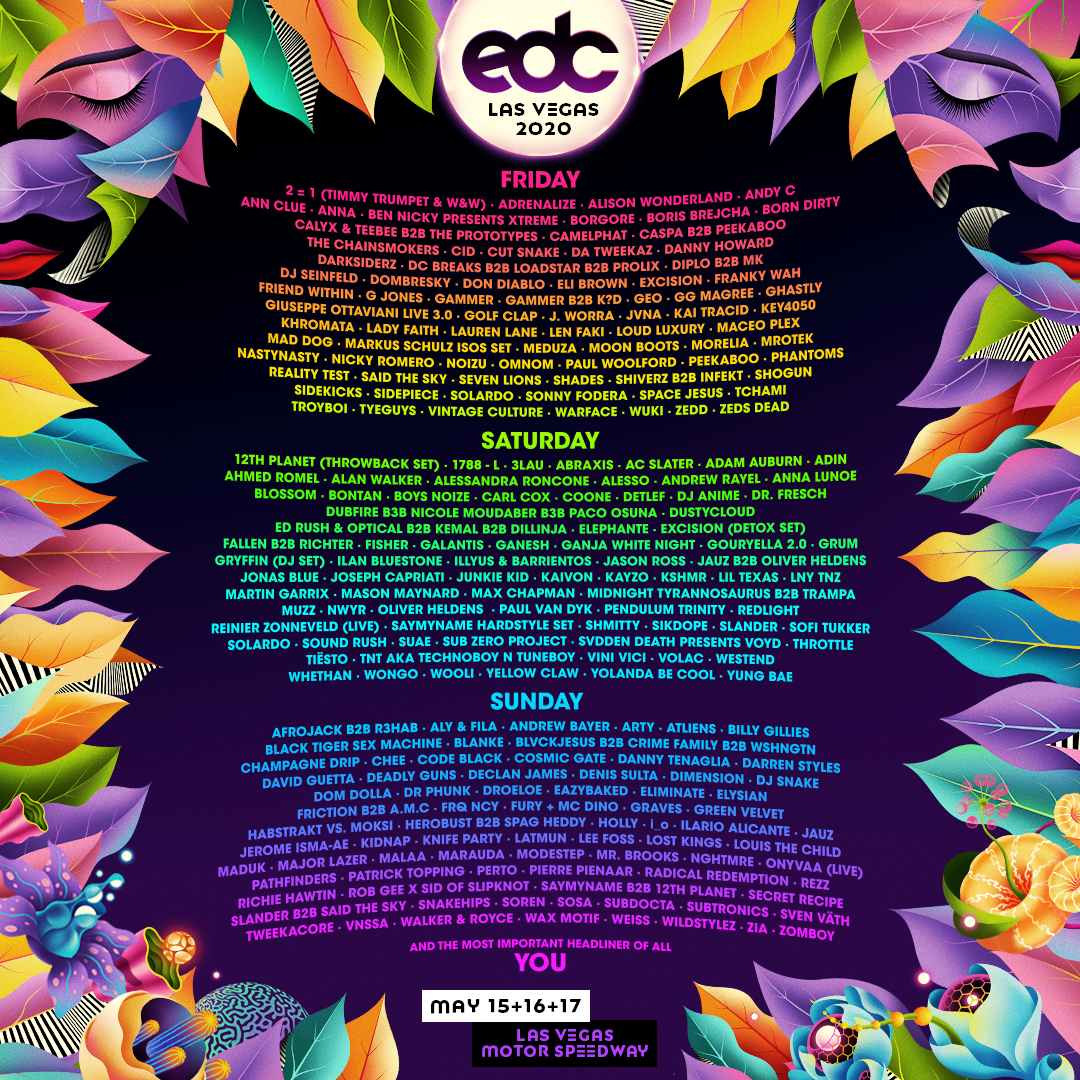 Thank you for tuning in, check out some of our daily updates and top stories. Also, make sure to follow us on our socials to get exclusive notifications and updates about your favorite artists. We appreciate your constant support for our blog.