On Tuesday, Folk musician Frank Turner held a small show in the UK with social distancing measures in place. The event was used as a test to see the results of hosting a show with restrictions in place. Although guests were able to come together to experience an event, it seems as if the expected level of success fell short.
According to BBC, only 200 people attended the event while The Clapham Grand has a normal capacity of 1,250. Unfortunately, they did not make enough money to cover operating costs, even before fees. As fewer people start attending shows due to social distancing guidelines, income for venues continues to decreases extensively.
Discussing the financial concerns regarding the new state of shows, venue manager Ally Wolf states; "It can't be the future for live music, it can't be the future for venues."
Although the venue suffered financially holding this event, organizers successfully implemented safety guidelines to keep guests from getting sick. This includes temperature checks, arranged seating, one-way systems, and more.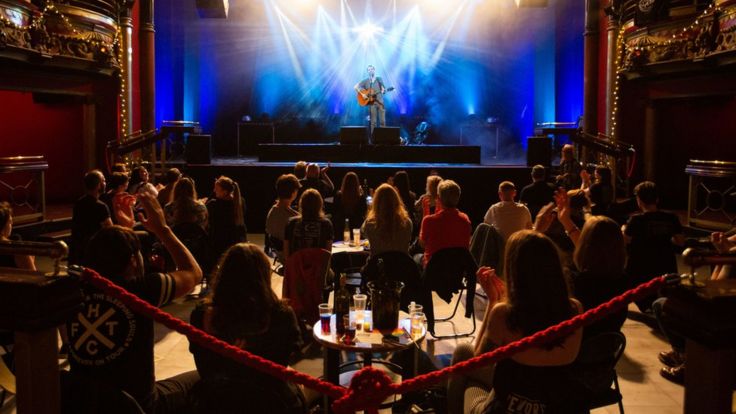 Some venues around the world are testing socially-distant shows to determine whether events can return during COVID-19. As the entertainment industry continues to be impacted by the current pandemic, finding a safe and smart way of holding concerts has become a priority for event organizers.