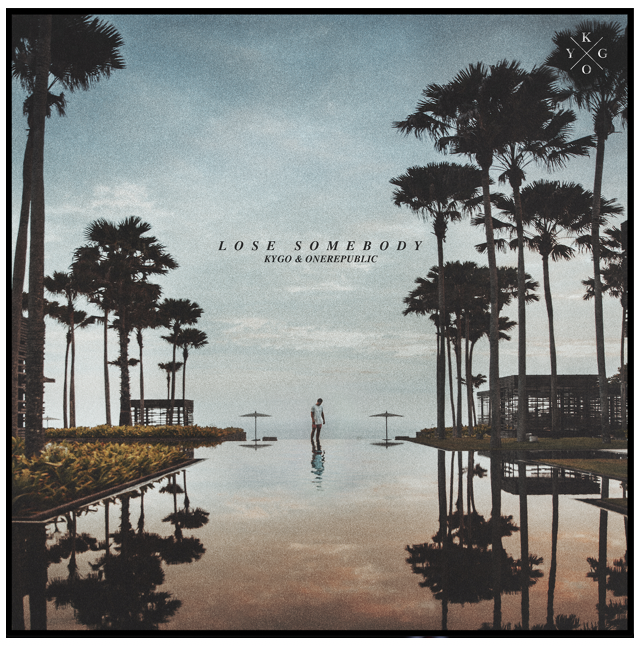 Ever felt like "you don't know what you got until it's gone?" Well, tropical house producer Kygo has breathed life to those exact words in a new collaboration with OneRepublic called 'Lose Somebody.'
The Norwegian DJ, whose real name is Kyrre Gørvell-Dahll, dropped the infectious track on Friday as the fifth single off his upcoming album, Golden Hour. Kygo and the American pop band behind 'Apologize' proved to be a perfect match, creating both a radio hit and a summer rave anthem.
Light piano notes lead to OneRepublic lead singer Ryan Tedder's soulful vocals. Tedder's singing and Kygo's melody meld marvelously in the chorus, which builds anticipation for a drop. Instead, Kygo veers from the traditional dance music structure and softens the sound into the second verse.
It isn't until the chorus repeats that Kygo's familiar tropical house drop comes in full-feels. In the end, the artists successfully deliver the message, "Sometimes you gotta lose somebody, just to find out you really love someone," lifting the listener up above sorrow. 
'Lose Somebody' is the second time Kygo and OneRepublic have partnered. They released 'Stranger Things' in 2017, which had much more of a tropical vibe. In an Instagram post on Friday, Kygo acknowledged that their new tune doesn't have the same elements as their first piece.
"So happy to work with @ryantedder and the guys again! This one is a little different than the previous songs, but I really really love it!" Kygo wrote. "Hope you guys like it as well."
Kygo also shared on Instagram on Thursday that "this one feels special." OneRepublic shared a similar post and wrote, "Cannot wait for you to hear this."
Upcoming Album
Besides putting out 'Lose Somebody,' Kygo made the pre-order for his 18-track album Golden Hour available on Friday. He has already released the singles 'Higher Love' with Whitney Houston, 'I'll Wait' with Sasha Sloan, 'Like It Is' with Zara Larsson and Tyga, and 'Freedom' with Zak Abel. "Worked harder on this album than ever before," Kygo wrote in a post sharing the tracklist.
Kygo is far from the first dance music artist who has teamed up with OneRepublic. The band has collaborated with Galantis for 'Bones' and Tedder provided vocals for David Guetta's song 'S.T.O.P.,' among others.
Listen to 'Lose Somebody' on YouTube below.