Today in Hip-Hop: 2 Chainz Drops 'Based on a T.R.U. Story' Album
On this day, Aug. 14, in hip-hop history…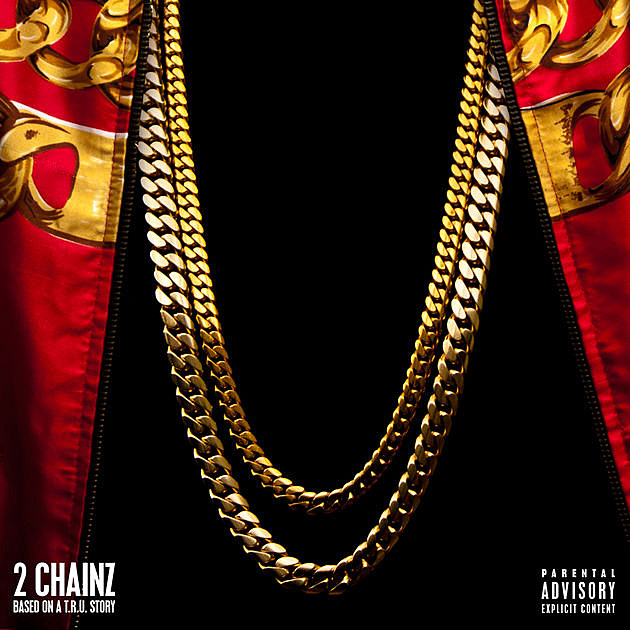 2012: Atlanta rapper 2 Chainz dropped his debut album Based on a T.R.U. Story on Aug. 14, 2012.
After nearly a decade in the game being known affectionately as Tity Boi, the College Park rhyme slinger decided to change his stage moniker in 2011 to 2 Chainz and revamp his approach to the game. After dropping fire features for Kanye West ("Mercy") and Nicki Minaj ("Beez in the Trap") and linking up with G.O.O.D Music, 2 Chainz was ready for his new introduction with Based on a T.R.U. Story.
With features from Lil Wayne, Drake, Kanye West, Nicki Minaj and 2 Chainz' Playaz Circle homie Dolla Boy, Based on a T.R.U. Story unloaded a slew monster hits and earned 2 Chainz a whole lot new fans in the summer 2012. The album's lead single was "No Lie" featuring Drake, followed by "Birthday Song" featuring Kanye West, "I Luv Dem Strippers" featuring Nicki Minaj and the DJ Mustard-produced "I'm Different." 2 Chainz undoubtedly ruled the radio for the better half the year. The album peaked at No. 1 on the Billboard 200, moving 147,000 copies in its first week, but was met with mixed reviews. As XXL's review the album reads, "Based on a T.R.U. Story is not 2 Chainz's first solo project. Far from it. But its no stretch to hope someone in his position has more to say on their introduction to a broader audience." The following year, Based on a T.R.U. Story was nominated for Best Rap Album at the Grammys, but lost out to Drake's Take Care.
Five years, later, 2 Chainz is still dishing out the strip club anthems and consistently proving he's one the hardest working rappers in the business. The Hair Weave Killer is currently on his Pretty Girls Like Trap Music tour even though he has a broken leg.
See New Music Releases for August 2017