Going Behind the Curtain With One of the Underground's Finest, Umek [INTERVIEW]
I remember clearly the first time I stumbled onto the dance floor that was being conducted by the driving beats Slovenian-born producer Umek.
At the time, I was wide-eyed and eager to experience anything and everything which is what had driven me into the dark dance floor, where the walls were covered in sweat in a questionably legal venue in Detroit's meat-packing district. The memory to me is still so vivid to me several years later and left a considerable impression on my taste in electronic music long before dubstep had taken over the airwaves.
Umek is no stranger to those dark and dingy warehouse raves, having built a scene from scratch is his native country Slovenia shortly after the country shrugged the banner and economic policies former Yugosla. With an eclectic collection records and cassettes, Umek fully immersed himself into a DJ career and learned to be a party promoter on the way. Now, 25 years later Umek has become a highly respected and internationally sought after DJ because his keen ability to read the dance floor, knowing when to push harder or to light up the floor with heavy bits acid.
We had the chance to catch up with Umek about his early beginnings, his appreciation for America's heartland, and how he still manages to stay inspired after all these years.


EDM.com: Before you started DJing, how did you initially come across dance music?
Umek: I've always had an ear for electronic music, already as a kid, but the foundations were laid in my high school years. At school dances, I've noticed guys who were in charge music and because that they were considered cool. I still remember vividly the first those dances with Iztok Kurnik – DJ Alf, the guy who later gave me one the first chances to deejay in a club. At that event, the "deejay booth" was a school desk, two tape cassette players, a mixer, stacks cassettes lying all over that desk and a small lamp. And I would stand in the corner watching every single move the deejay and enjoying the whole thing, at the same time being annoyed with the fact that he played mostly music that I didn't like. It was pop & rock, and merely two tracks from Technotronic and 2 Unlimited in between. That was the first time I thought to myself I could do that, but I would play music I liked. And years after that I really became a DJ and Iztok gave me chance to play an hour or two in the beginning his nights at the club Palma in Ljubljana.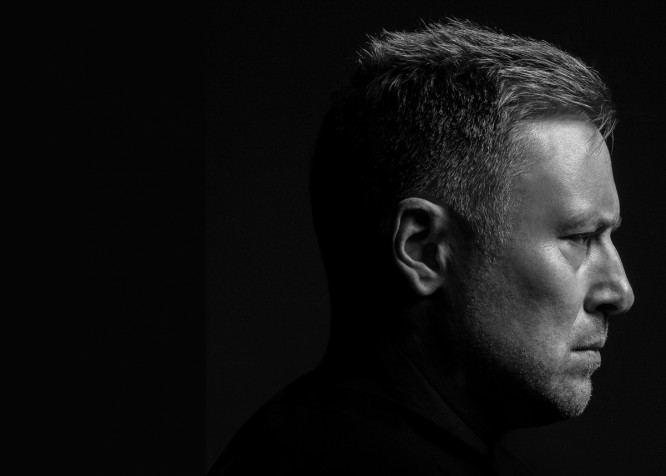 I grew up in the 80s and I remember listening to the then popular bands such as Falco, Human League, Modern Talking and some local acts such as Denis & Denis and Videosex, who were using electronic elements in their mainstream productions. But then, in the early 90s, the borders between east and west fell down and the whole generation suddenly became exposed to so many new sounds. It was just the right time when I discovered this new electronic music coming mostly from the Germany. I was a rebelling teenager and I found my calling in rave culture. First as a kid going to raves in Munich but I decided quite soon to get involved as a deejay. I quit school, my basketball practices and focused on my only goal – to become this big international DJ figure.
In the beginning, it was really hard for me to be in touch with the scene as in Slovenia proper electronic music was literally non-existing till the beginning 90s when I've discovered Cool Night show hosted by Aldo Ivancic, MC Brane and Primoz Pecovnik on Radio Student. They played all kind electronic music, from trance, rave, techno, EBM, some really dark stuff … Soon after, they started their nights in the student union's club K4. I became a regular and after I've got introduced to artists such as Jure Havlicek (Anna Lies, Moob, now working in the neo-disco scene under a moniker Sare Havlicek) who invited me into his studio and show me how this music is done. In that time, I was doing my first steps as a producer, using 8-bit Screen Tracker with 4 mono channels and we sampled our sound from the tape cassettes. It was far from being pressional but we've spent all the time doing music. And when Jure showed me his Rolands 808 and 909 and all other legendary machines, I knew that's exactly what I want to do in my life. As there was no copyright legislature in Slovenia at that time I've started selling pirate cassettes (for pirate recording label) with my friends and soon gathered enough money to buy my first proper sampler. We've bought it from Random Logic and one half that project, Gregor Zemljic, later did a lot mastering my music.


You helped to jump start the scene in Slovenia, what was the environment like at that time?
This is probably hard to imagine right now, especially to young people who grew up in the west, but in the early 90s, when I started getting into this new electronic music, the scene in Slovenia was literarily non-existent, so we had to build everything from scratch: there were no proper record shops in Slovenia at the time, so we had to drive 500 kilometers to Vienna or Munich by shopping bus to buy couple pieces vinyl each time; there was no party infrastructure, so we had to make our own raves and learn everything about event management on our own. We had no idea how and with what machines this music has been made, but we improvised a lot and learned along thus creating our own sound; and we had no media to support the scene, so we put together our own EDM monthly, developed our own radio show and so on. Sure, I cannot take all the credit for developing the scene, but my influence was really strong as I was always (and still am) involved in a lot key projects that push the Slovenian electronic scene forward: I am the most successful artist in the region, so I influence the taste other local artists and the audience; I am running 1605, the strongest label in the region; my company is involved in staging the biggest outdoor festivals in Slovenia … One the things I am really proud is that we created a scene our own, which was always strongly dominated by techno, that is still the most popular genre here, although later Dutch and UK music industry got a piece action in Slovenia as well. However, most the scene is still in the hands local promoters and we have a really strong base local artists and from the creative point view the scene in blooming. Nevertheless, the business has felt the wrath global recession in recent years, but its picking up.


I've always felt that at its core, dance music has always been a bit anti-establishment. With massive festivals popping up on every corner the globe, do you think that mentality has changed? Is it for better or worse?
Obviously, a lot has changed since I've become part the scene, and especially after USA has really caught the electronic music bug and truly accepted this culture that was much more present in Europe in the last 20 years. One thing that remained the same all this time is that people are still coming to parties to dance, socialize, listen to the music, enjoy themselves and in generally have a good time. But the business side it has became much more pressional, there's a lot more money involved and electronica became a driving force global pop culture, not only music. Though I would not put all artists, genres and the whole electronic music scene in one basket. Just as all rock 'n' roll music is not the same, you have mainstream stuff made for and appealing to masses as well as niche, vanguard, punky, misfit sub-genres that are still kept deep underground and ten take scene forward with their inventions, you have bunch different scenes inside electronic music. Part it, especially the one built on major festivals, is very flashy, big, commercial, radio-friendly, mass oriented, and you have small, dark, sweaty underground clubs on the other side the spectrum. And I feel that the alternative, rebellious, underground scene is very alive and kicking again. I must admit I'm a bit surprised about that, but this means that people are looking for new, different, alternative sounding records and artists in larger numbers, which wasn't necessarily the case in the last couple years – and that's very good. There are plenty, from my point view almost obscure artists, that are reaching proper audience and that's good for the further development and evolution the scene.


You host your own radio show "Behind the Iron Curtain" featuring releases from your label 1605 as well other hand selected tracks. Why did you decide on that name for the show? How does it reflect your mentality about sharing music with fans?
If we follow the strict cold war terminology I actually didn't grow up behind the iron curtain while Yugosla didn't belong to any both power blocks – but it was one the initiators and leaders non-alignment movement, which meant we were in between the block policies. But as most the common people in the west don't know that and they still see us as part eastern bloc if not some sort obscure province in Russia, we decide to play on this iconography. The fact is there's plenty great music and artists living and working in the east and southeast Europe and they don't get as many opportunities to present themselves and their work as they'd deserve. So, I seized an opportunity and became an unficial ambassador eastern music flavor. After all I've always pushed music from this part the world in my sets, playlists and labels, as it is good, it makes us different and interesting, and people love our edgier sound.


You've recently released two hard-hitting EPs Pursuer and Work it Out, what's your creative process like these days? Where do you draw inspiration from?
I still get most the inspiration for my productions from watching people on the dancefloor and how they respond to my music. With my music, I try to express this dynamic, the energy and emotions that I feel as a DJ during my sets. And I don't only think about the sounds, harmonies and melodies. I pay big attention to how it works on a mental and physical level, especially with the bass lines and bass drums. My music is powerful and especially when I play it, I try to build certain energy on the dance floor that touches and moves people in a certain way. That's why my production is very functional, purpose made – I always think what responses will it trigger on the dance floor. For those particular releases, I can add that I was trying to produce a bit cruder, rougher sound, which I'm developing for the last year and a half but I'm still not quite there where I want to be. Though that's where I feel the best: it can be a bit frustrating from time to time but I like this try and error process until I develop the perfect sound I want. I really enjoy working in the studio trying to push myself forward.


I also hear that you've teamed up with German airline Lufthansa to curate an exclusive 2-hour playlist. How did that partnership come about? Is the playlist all driving techno, or is it a little more easy listening for longer flights?
I've been working closely with Lufthansa for more than two years now. Actually, I've been flying with them ever since I can remember, because they are my favorite airline, but two years ago we signed an endorsement contract. I'm their regional ambassador and I promote them from time to time on my social channels. Now we upgraded our collaboration and from June 1st, my exclusive mix is available on board all their long-haul flights. When selecting tracks for this mix I was focusing on music that still has a club sound but is not too dark as this is being played outside club environment, on a plane and it's also available to general audience not only dedicated techno fans. It's a selection some the highlights form the 1605 Music Therapy back catalogue with lots my own production and some obvious classics.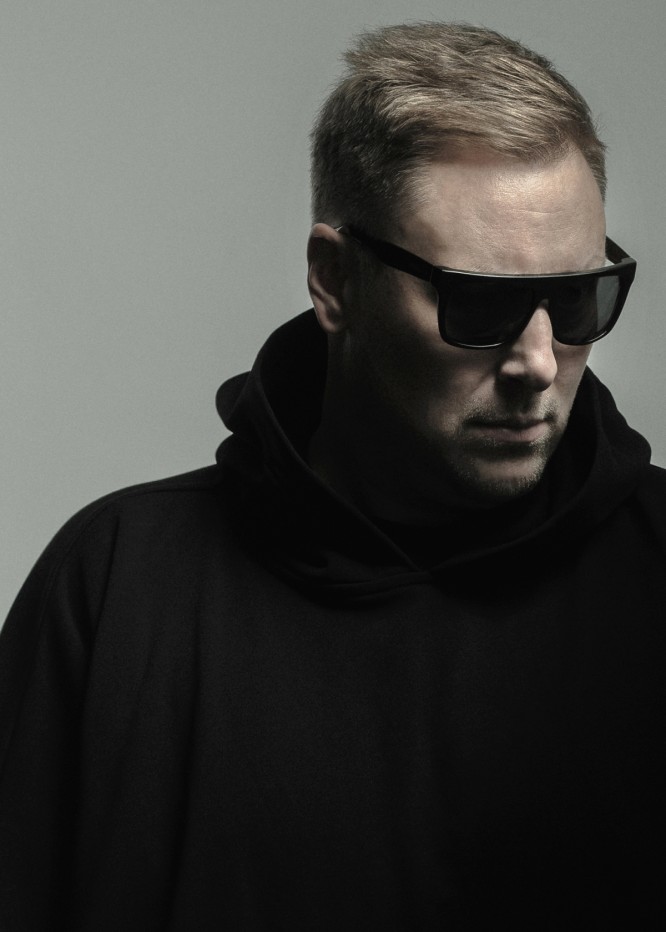 You're hitting the road this fall for an upcoming tour in United States. What are some your favorite cities to play in? Are there any interesting differences or similarities that you see between US and European crowds?
I'd say European crowds are still looking for more diverse and underground sound than the ones in the States – although that's changing rapidly now also in the States. We have big commercial festivals in Europe as well, but there's still a lot things the USA promoters and crowds didn't really pick up yet. I don't doubt this will happen in the years to come as the first wave this music is passing now and people have already started focusing on some new stuff. American DJs are trying to figure it out where to take the scene next and you can already feel a change in their sound. The first generation that grew up with cheesy EDM has matured and the audience is now looking for a bit more 'serious' sound. Most the people know the scene in Miami, Los Angeles, New York and around Great Lakes is good, but my favorite place to play in the USA is El Paso. It's a city in Texas, bordering infamous Juarez in Mexico, so you can feel the Latin element, which adds to the amazing energy on the dance floor. The fact is that the coasts are the leaders the scene when it comes to presenting the latest sounds and artists but the scene in the heartland is also good and it would be a shame to miss it if you have the opportunity to go to some parties there.


After a nearly 25 year career DJing, what does the future look like for Umek? What keeps you passionate about dance music after all these years?
As I enjoy playing music with just the same passion as the first time I've stepped in the DJ booth and made people dance to my music as a teenager, I don't see myself stop doing this. And I also enjoy producing music. Not only that: if I've felt I had to do it in the past I've noticed in recent years that I really need it to express myself as an artist. It's interesting how I've only really discovered this after 20 years doing it. Every time I take a couple days f I end up sitting in the studio or at least developing some ideas on my computer. And it's not just a routine. I really want and enjoy doing this. So, I'll keep doing it. I've paced myself down a bit in the last couple months, my girlfriend is showing me how to enjoy life a bit more, so I enjoy discovering new places, activities and other stuff with her, but music is in my DNA and I really can't imagine myself living without producing new tracks and mixing music for people.

Follow Umek:
Website: http://www.umek.si/
Facebook: facebook.com/umek.si
Soundcloud: soundcloud.com/umek
Twitter: twitter.com/umek_1605
Thank you for tuning in, check out some of our daily updates and top stories. Also, make sure to follow us on our socials to get exclusive notifications and updates about your favorite artists. We appreciate your constant support for our blog.